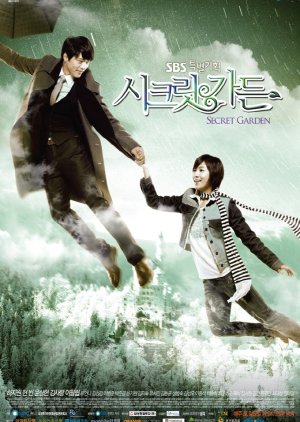 This review may contain spoilers
I watched this show because I'd heard such wonderful things about it, I'm going to talk about what I liked and what I didn't like in each category.

The story for me started out very well, episodes 1 to 6 were excellent, well executed and snappy. The premise is your standard rich man poor woman push and pull courtship. The male lead was suitably arrogant, pushy, selfish and self important (a very special mention to Hyun Bin for his excellent acting and portrayal of this character ) and the female lead was super indifferent, as you do. After episode 6 the drama dragged a bit and went around in circles, the story was established but there was no forward movement in terms of plot, and I must admit I lost interest and watched a few episodes of another drama.
Show picked up again at episode 13 where the female lead Gil Ra Im had a breakthrough and I finally got a dose of good acting from her, It felt as though she had slowly been warming up to her role and was finally comfortable with it. Her confession in episode 14 was amazingly done but to me it felt as though it came from nowhere, in the sense that her acting up to this point was not nuanced enough to convey a reluctant attraction for Joo Won, because I just got reluctance period.
The soul swapping premise was comedic for the most part, but I found the character consistency went out the window, especially the first time they swapped.
Thereafter the story suddenly took a sharp turn into melodramaland with a lot of crying, tragic overtones and fantasy magic tropes. This actually ruined the show for me as I think it would have been better if they'd actually kept it a fantasy romance, one scene was particularly depressing for me and that's the scene where Kim Joo Won with Gil Ra Im in his lap, drives off into a dark and stormy horizon framed by a barren landscape; this took the show into makjang territory.
I don't normally like my romances and love stories to go so dark unless that is the clear premise at the beginning of the story, and in Secret Garden I got the definite sense that Kim Joo Won entered this dark and gloomy place when he fell in love with Gil Ra Im, isn't love supposed to be joyful and light? there was something heavy about this one.
In contrast I found the relationship between Oska and Seul more compelling than the main couple's, in the sense that It felt more real.

The casting was good for the most part. Hyun Bin is a good actor but I didn't enjoy him in this role. Ha Ji Won in my opinion was all wrong for this role, she was wooden and lacked nuance. the chemistry between the two leads was sadly lacking as well.
I loved the rest of the cast especially Yoon Sang Hyun as Oska and Kim Sa Rang as Yoon Seul, these two were great especially Oska, I loved everything about him.

The music was emotive, I liked it.

Rewatch value for me is very low, I've put it at 4; the show lacked special moments that I would go back and rewatch.

I've given it a 6.5 overall, In my opinion this show was over hyped, but still watchable for the posterity factor.





Was this review helpful to you?