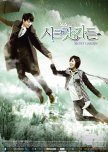 This review may contain spoilers
I watched this show because I'd heard such wonderful things about it, I'm going to talk about what I liked and what I didn't like in each category.
The story for me started out very well, episodes 1 to 6 were excellent, well executed and snappy. The premise is your standard rich man poor woman push and pull courtship. The male lead was suitably arrogant, pushy, selfish and self important (a very special mention to Hyun Bin for his excellent acting and portrayal of this character ) and the female lead was super indifferent, as you do. After episode 6 the drama dragged a bit and went around in circles, the story was established but there was no forward movement in terms of plot, and I must admit I lost interest and watched a few episodes of another drama.
Show picked up again at episode 13 where the female lead Gil Ra Im had a breakthrough and I finally got a dose of good acting from her, It felt as though she had slowly been warming up to her role and was finally comfortable with it. Her confession in episode 14 was amazingly done but to me it felt as though it came from nowhere, in the sense that her acting up to this point was not nuanced enough to convey a reluctant attraction for Joo Won, because I just got reluctance period.
The soul swapping premise was comedic for the most part, but I found the character consistency went out the window, especially the first time they swapped.
Thereafter the story suddenly took a sharp turn into melodramaland with a lot of crying, tragic overtones and fantasy magic tropes. This actually ruined the show for me as I think it would have been better if they'd actually kept it a fantasy romance, one scene was particularly depressing for me and that's the scene where Kim Joo Won with Gil Ra Im in his lap, drives off into a dark and stormy horizon framed by a barren landscape; this took the show into makjang territory.
I don't normally like my romances and love stories to go so dark unless that is the clear premise at the beginning of the story, and in Secret Garden I got the definite sense that Kim Joo Won entered this dark and gloomy place when he fell in love with Gil Ra Im, isn't love supposed to be joyful and light? there was something heavy about this one.
In contrast I found the relationship between Oska and Seul more compelling than the main couple's, in the sense that It felt more real.
The casting was good for the most part. Hyun Bin is a good actor but I didn't enjoy him in this role. Ha Ji Won in my opinion was all wrong for this role, she was wooden and lacked nuance. the chemistry between the two leads was sadly lacking as well.
I loved the rest of the cast especially Yoon Sang Hyun as Oska and Kim Sa Rang as Yoon Seul, these two were great especially Oska, I loved everything about him.
The music was emotive, I liked it.
Rewatch value for me is very low, I've put it at 4; the show lacked special moments that I would go back and rewatch.
I've given it a 6.5 overall, In my opinion this show was over hyped, but still watchable for the posterity factor.
Was this review helpful to you?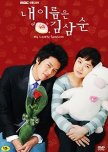 This has been my fourth time watching this drama, I wanted to see if it's still as good as I thought it was; I'm happy to say that YES IT MOST CERTAINLY IS!
My Lovely Sam Soon has got to be my all time favourite drama, it encapsulates everything I want to see in a drama and doesn't have the things that I don't like to see.
This drama is real, it is unselfconscious and unabashed; that is quite rare in kdramas.
Sam Soon is a female lead who is mentally and emotionally strong, yet vulnerable; she stands up for herself when it is necessary to do so, she doesn't take any nonsense from anyone, she is not ashamed to articulate what she wants, how she wants to be treated and what she will not tolerate from a man. She is intelligent, knowledgeable and wise, I love the way she communicates, often peppering her speech with allegories and metaphors to get her point across.
She is fun to be with, our male lead often makes reference to this when he's trying to articulate how he feels about her. Sam Soon has a special knack for getting under people's skin, in a good way.
I especially enjoyed watching the progression of the main relationship, their constant bickering had me in stitches in most of the earlier episodes.
Our male lead Jin Hun starts off extremely arrogant and selfish, but Sam Soon brings him to heel pretty darn quick, and the process is both hilarious and heartwarming, watching these two fall in love is what makes this drama so special.
The second female lead is not roadblock central like in other dramas, she's sufficiently annoying but I felt that she actually served some purpose other than just being a hindrance to the main couple, she helped Jin Hun to mature and make some grown up decisions.
I also loved the way the disapproving wealthy mother of the male lead was not made the centre of the story like in other dramas, her objection is noted but it doesn't overwhelm the narrative. It's also refreshing to see Jin Hun stand up to his mother and he also has some bargaining power with her which makes for some entertaining back and forth between them.
There isn't anything that I can criticise in this drama, it's very real and the characters tackle their issues in a mature and straightforward manner, there is very little sugar coating and childish cutesy antics, I especially loved this about the drama; I'm often frustrated by kdramas which present a story of two people falling in love, then when they do fall in love with each other they start acting childish, can't give each other a decent hug or kiss and generally descend into nonsensical time filling antics until we reach an unsatisfying finale which is lacking in logic, even if it is presented as a happy ending.
My Lovely Sam Soon is very realistic and the ending is very much in keeping with this realism.
I absolutely love this drama!
Was this review helpful to you?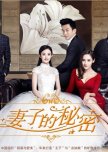 Ok, so my experience with this drama was interesting; I watched the first 19 episodes which were quite good but I got annoyed with the OTT antics of the antagonists: the crazy, shrill mother in law, the psycho, hysterical 2nd female lead/love rival, the slimy, greedy and very many business rivals and finally the cowardly, pseudo-cool big brother. So at that point I decided to give it a rest, but I wasn't willing to drop it because I could see that there was something there, I just had to refresh myself and come back to it later ( the large episode count was also very off putting )
I took a break, watched Goblin and Marriage Not Dating ( I watched both within the space of a week!) and then I picked The Wife's Secret up again.
I started off watching on fast forward from episode 20 to episode 30, then gradually without even realising it I stopped fast forwarding and was fully engaged. I do admit that you have to suspend logic sometimes in this drama, the melodrama and illogical decision making of the characters was not realistic and was frustrating in a lot of instances.
However, this drama has a solid story, it explores family relationships juxtaposed with romantic relationships, it explores blood ties juxtaposed with ties that a person chooses themselves, it explores the relationship between parents and their children, mothers in law and daughers in law, it explores the dynamics that play out when a child discovers that they are adopted and most importantly it explores the meaning of true happiness, is it money? business success? or having family and people around you who love, accept and value you for who you are not what you have or can do for them?
This drama explored all these issues and answered them.
The drama has overall, one of if not the best character development I have seen in any drama, the character arc for most of the cast is very satisfying and logical; even those characters I disliked so much in the beginning are fully realised by the end of the drama, there is a strong sense of most characters coming full circle and applying their experience to improve themselves or to come to terms with issues that they struggled with in the beginning of the story.
I've read some reviews where the two leads are criticised for not having much chemistry; I fully agree that the OTP had very little on screen chemistry, but I think that's because it's not that kind of drama, although the love story is at the centre of the drama, the surrounding family circumstances are integral to the progression of this love story and vice versa. So overall I would say that this is a story about family, the family you are born to and the family you choose along your life journey.
Was this review helpful to you?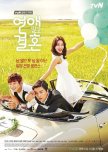 I really enjoyed this drama,
The story is nothing new in Dramaland but it's done in a refreshing way, the angst is super minimal and the second leads though quite irritating at some point, soon fade into nothingness.
I love the casting of the main leads, the OTP is perfection, the evolution of their relationship feels real and when we get to the end of the drama I felt their happy ending was so well earned. they portray a mature and realistic relationship and one of the best things about this drama is that nobody had to get a major personality transplant in order to earn their happy ending, instead each character evolved into a better version of themselves.
The best part about this drama is that it's not just a love story between two people but also between their families; family takes centre stage and it is heartwarming to see how two families gradually let go of their preconceived ideas and come together in understanding and togetherness.
The soundtrack is very well selected and the music does a perfect job of enhancing the story as opposed to distracting from it. The music is quirky and fun.
This drama is definitely worth watching, please give it a go.
Was this review helpful to you?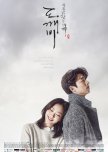 Goblin
0 people found this review helpful
I loved the high quality of this drama, it is extremely well made.
The story is certainly intriguing in that it keeps you wondering how all the conundrums could ever be rectified; the story portrays a veritable railing agains the Gods if you will. The characters are in a perpetual dance of push and pull with fate and destiny, while watching I always got the mental image of puppets dangling on strings pulled by a kind of sadistic puppet master; what makes the drama interesting is the gradual growth and self awareness of the characters which allows each one to make some decisions which do not appear to be orchestrated by the 'puppet master'.
There is a strong sense of doing good deeds and being kind, especially with regard to goblin, and also with goblin's bride when she makes the ultimate sacrifice. I got the sense that this 'goodness' eventually positively impacted their destiny.
I love the casting, especially with regard to the goblin, the grim reaper and Sunny. Whenever these three were on screen, together or individually, it was absolute magic!
I'm sure I don't need to expound on the genius that is Gong Yoo, he has an uncanny ability to portray his characters so sympathetically, realistically and humanly; he imbued goblin with such pathos, simultaneously making goblin vulnerable, eternally sad yet strong and hopeful all at the same time, he is truly gifted as an actor.
The grim reaper is an absolute revelation, Lee Dong Wook took this character to levels that I feel only he could take it, he seemed made for this role. His sadness is less hopeful than goblin's, he is always resigned to his unhappy fate, while being oblivious at the same time because of his lack of memories. He is the character that shows the most emotional growth in the drama.
Sunny has the appearance of someone without much depth, and yet she turns out to be very perceptive and emotionally intelligent. She seems to already have some knowledge deep down in her psyche even though she's not aware of it in the beginning. she is complex and many layered.
Eun Tak portrays her youth in a cute, bubbly manner and she is a ray of light for the other characters. she does portray some maturity at the end of the drama but I'm never really convinced as I keep seeing the school girl in her.
The story of the goblin and the goblin's bride is a beautiful concept, Gong Yoo plays his role to perfection but in my opinion the writing of the goblin's bride as a young girl really threw me off and I was never able to see the two of them as a convincing romantic pairing. I kept wondering why the goblin's bride couldn't be the same age group as Sunny, writing her as a young girl didn't serve any dramatic purpose and actually took away from the feeling of intense fated love that they were supposed to portray.
Sunny and the grim reaper on the other hand were very well matched, their trajectory was realistic, mature and deeply felt. The fact that their story was so slow in progressing actually added to the depth of their storyline and I found myself wishing they had more screen time.
The goblin and the grim reaper had one of the best bromances I've seen in a long time, their interactions were entertaining, usually goofy and yet still managed to convey their growing strong bond of friendship in a very believable way. I really enjoyed seeing them together, especially when they teamed up to achieve a common goal.
Special mention to Deok Hwa for his perfect comedic timing and refreshing 'irritating little brother vibe'
So overall, I highly recommend this drama, it might seem to drag and go around in circles in some places, but it is definitely well worth the watch.
PS: all the cast have a prodigious amount of beautiful coats!
Was this review helpful to you?