Details
Last Online: Sep 11, 2019
Gender: Female
Location: OppaLand
Total Edits: 8
Birthday: October 14
Roles:
Join Date: September 20, 2015

SkelliSkarlett
OppaLand
SkelliSkarlett
OppaLand

     

 

WELCOME TO MY PROFILE

   

   
   Annyeong chingu's i'm Skarlett, just like you guys,i'm here because i love watching Asian dramas.I'm also an Anime Lover.   My Anime List profile
i'm allergic to KPOP especially their cute eye smiles and hot sexy dance moves seriously i get breathing difficulties... i swear it's the allergy.  >.<    
 **all the pictures and gif's used here are not mine,credits to the awesome owners** :D     

oops kai what are you doing here XD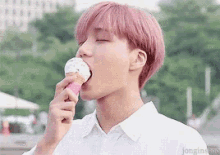 Here are my Never Ending list of KDRAMA & KPOP ~                                        

REPLY 1988
This drama became one of my fav! If you've seen it then you know what I mean, if you haven't.. watch it to find out..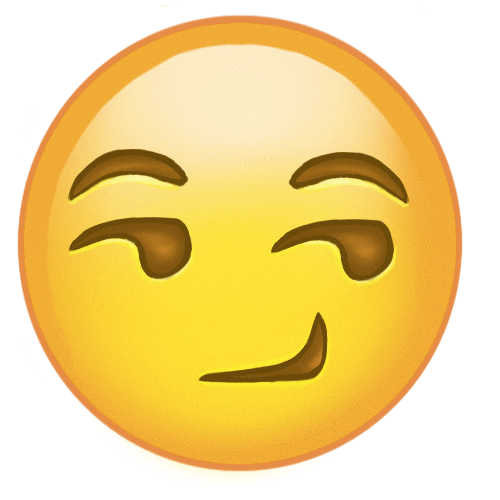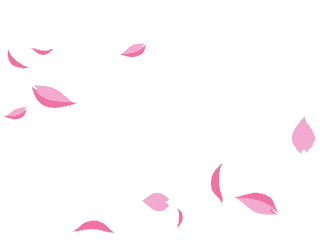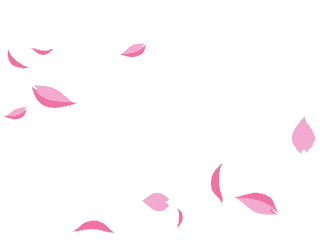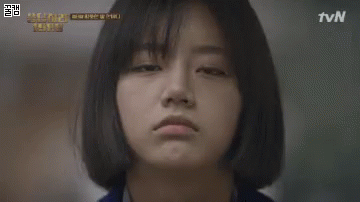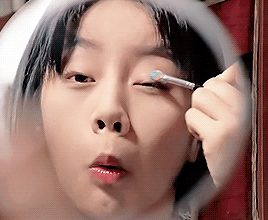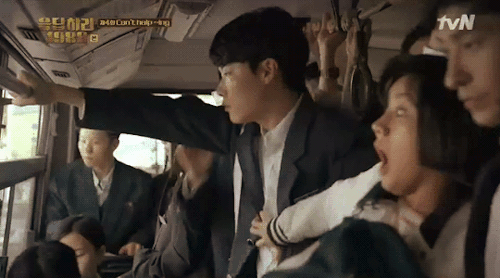 Goblin:The Lonely and Great God
Who doesn't love Goblin?! It's one of the best (for me) idk about you. ㅋㅋ
I totally fell in love with this drama ~ and the bromance is just ....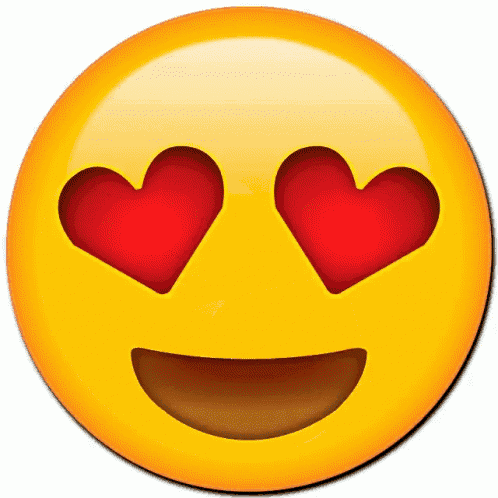 and the OST's are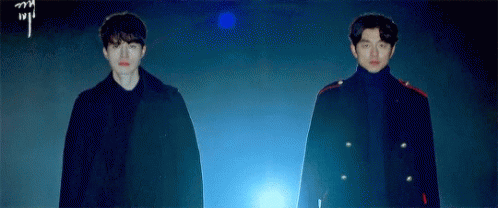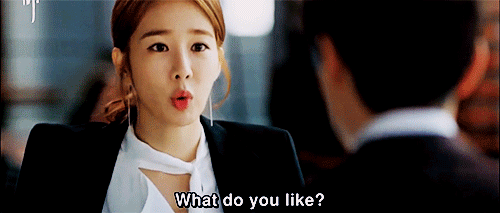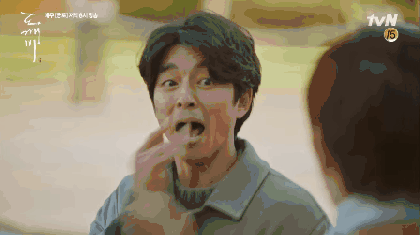 It's Okay, That's Love
This drama killed me, it's so good it hurts!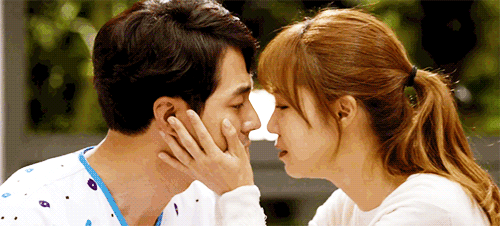 Healer
If you don't fall for Ji Chang Wook in this drama you're not hooman keke ..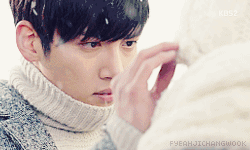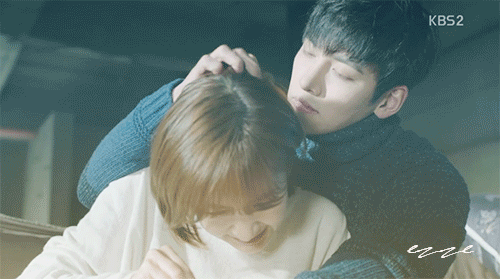 My Love from the Star
                 If only aliens were this sweet and handsome, i don't mind an invasion.....
Same gurl!!

                                                                                       ~ commercial break ~     

               

                      Bless you Jimin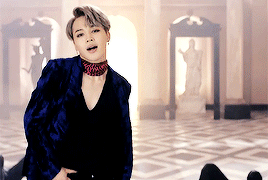 ~  (maknae line coming through brace yourselves)~
 someone staph this BOIS!! it's not good for my heartue D: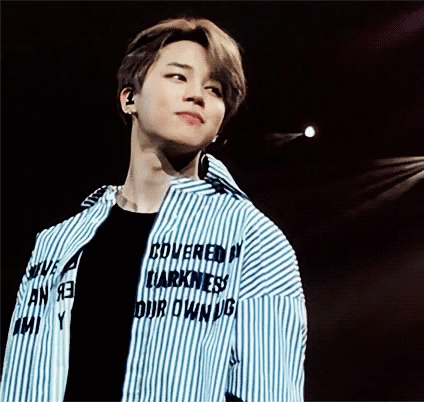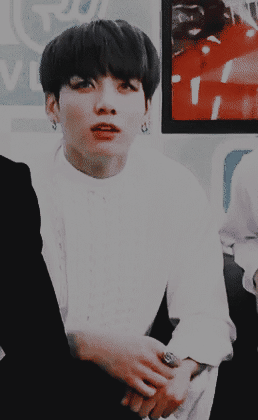 i hope everyone's alive after that commercial break

ㅋㅋㅋ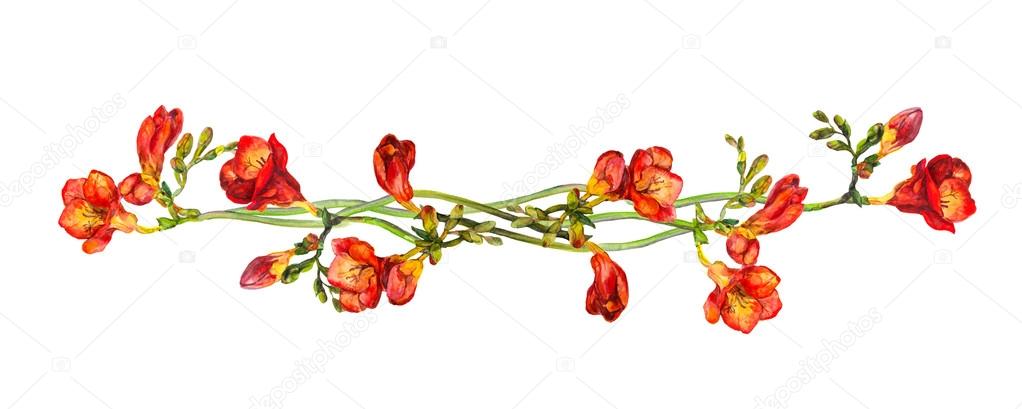 Modern Farmer
This has to be one of the funniest comedy drama I've seen. Every scene had me ROTFL!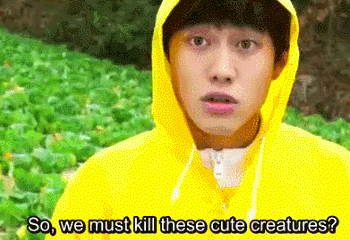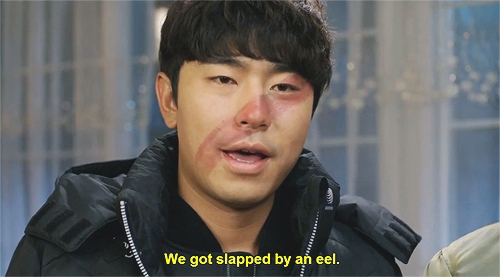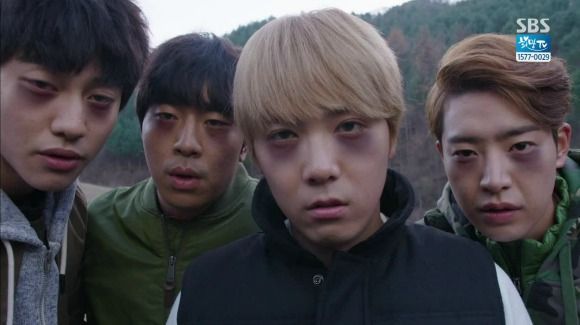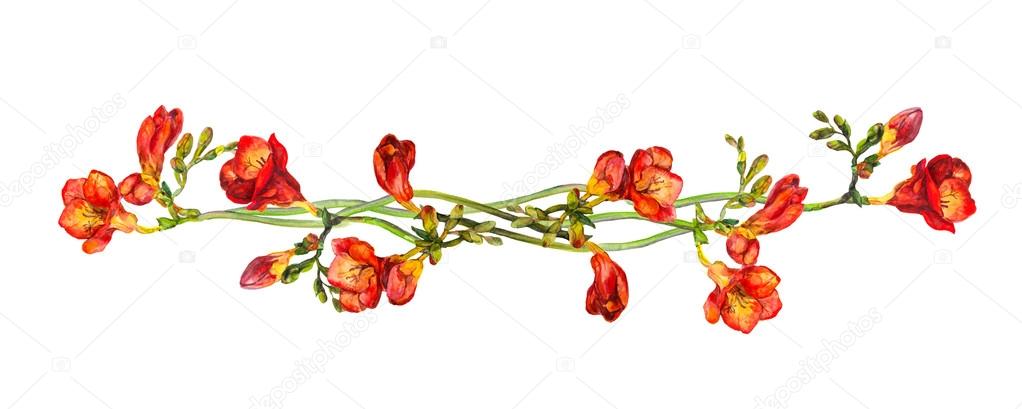 Surplus Princess
           This drama has only 10 episodes so you won't get bored and some scenes will make you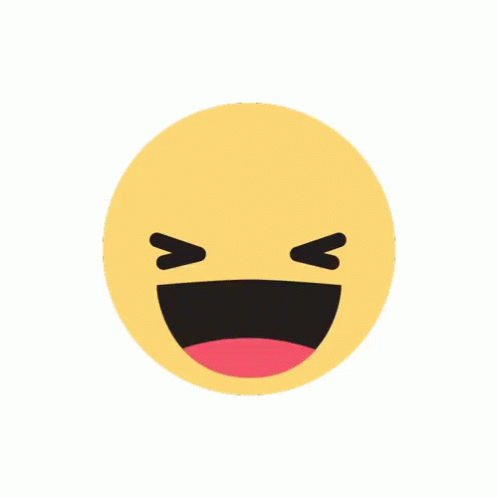 so hard!!
I can't get over this ass-grabbing scene srsly
                                                                                                                                            Yep! there's a lot of ass-grabbing scene                        
                        That apple shaped ass tho                                                                 here so make sure not to miss it XD
             Say what? You're a Nam Joo Hyuk Fan?                         OHMYGAWD! I DIED LAUGHING AT THIS SCENE
                       then you'll love BIG here                                                DO JI YONG IMITATING G-DRAGON'S CROOKED!!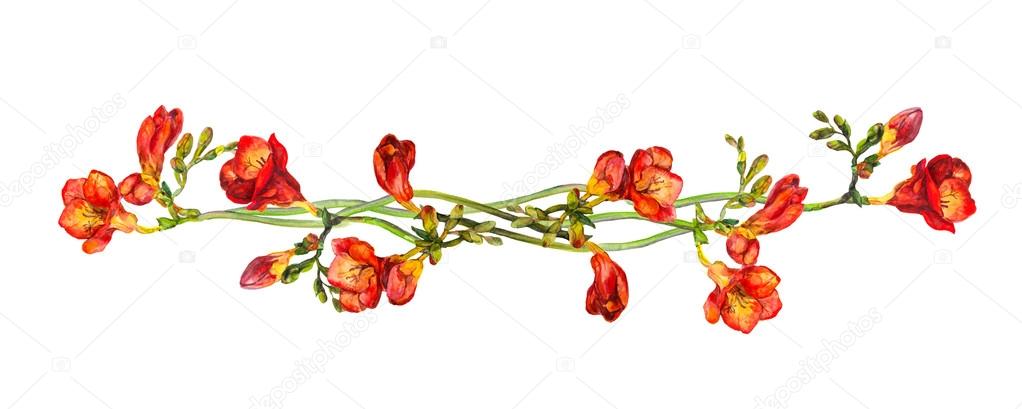 Rooftop Prince
                         I'll never get over of this drama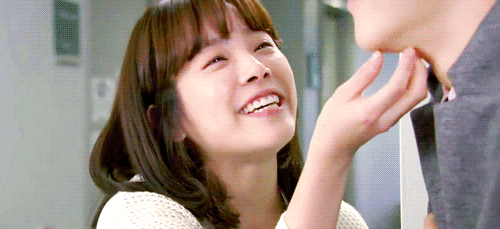 ~ pee break ~

who's thirsty? coz I am
 hey fishy can I have a sip
 kekekeke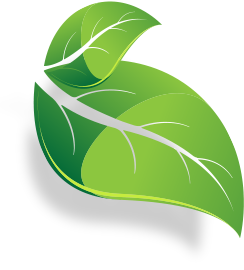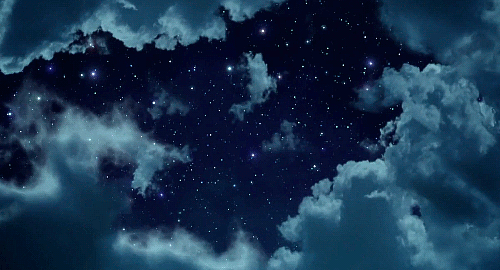 These quotes are written from my notebook, i used to write some dialogues / quotations  from a drama while watching when i hear something i like.  
There's no words to dry your tears.                            
                                                                                       -   Falling for Innocence 
We only had feelings of love but didn't know how to love.
                                                                                                                          -  Discovery of romance 
If you love someone, you have to tell them now before your fleeting days become filled with regret.                                                                                                                                                                                                                                                                                                                                                                                                                                       -   Reply-1988 
There was a frog and a scorpion. The scorpion asks the frog  ''Since I can't swim, give me a ride to the other side of the river''.  And the frog says he can't.   ''Because you are a scorpion, you'll sting me and i'll eventually die.''  But the scorpion said  '' why would I sting you if we're both going to drown and die?''  So the frog gave the scorpion a ride, But then in the middle of the river, the scorpion stings the frog. While dying the frog asks,  ''Why did you sting me?''  And the scorpion says,  ''I couldn't help it.''  He said that stinging was in his nature.
In the end, the scorpion and the frog drowned in the water.
                                                                                                                     - High Society
Two sisters go to their grandmother's funeral, where and attendee happens to be a man matching both the sister's ideal type of a mate. The next day, the older sister kills the younger one.
Why? -
The girl killed her sister to meet that man again. They met at the funeral, so if a second one were to take place, she could see him again.
                                                                         - Gap Dong
I may be able to differentiate between good and evil...but I could not understand why we should do good and be far from bad, since he didn't give me a soul - Frankenstein
But many people are mistaken, Frankenstein is not the name of the monster, It's the name of its creator.
                                                                                                                                                                                - Hidden Identity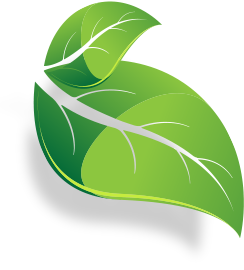 For Beatrice -
''You will always be in my heart,in my mind and in your grave''..
Two wolves
An old Cherokee is teaching his grandson about life. "A fight is going on inside me," he said to the boy.
"It is a terrible fight and it is between two wolves. One isevil– he is anger, envy, sorrow, regret, greed, arrogance, self-pity, guilt, resentment, inferiority, lies, false pride, superiority, and ego." He continued, "Theother is good – he is joy, peace, love, hope, serenity, humility, kindness, benevolence, empathy, generosity, truth, compassion, and faith. The same fight is going on inside you – and inside every other person, too." The grandson thought about it for a minute and then asked his grandfather, "Which wolf will win?" The old Cherokee simply replied, "The one you feed."

My ultimate bias is....
this cutie patootie here~~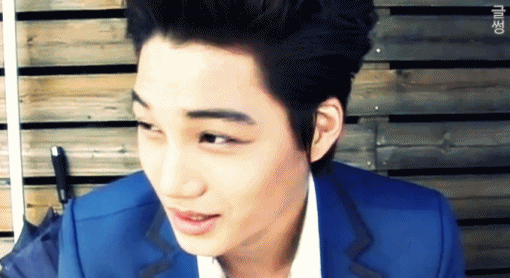 ENNK!! NO!  he's not CUTE AT ALL!! he looks so innocent but then you'll realize...........
THERE'S A BEAST INSIDE OF HIM!! CAN YOU BELIEVE IT'S THE SAME PERSON!! 
this beast is the reason why i don't have ovaries anymore.. it exploded wayback since he debuted.
OMG Kai what are you doing ..i swear i don't know what's happening here
 is he possessed or whut?!
                                                 i once kim jongIN and now i can't kim jongOUT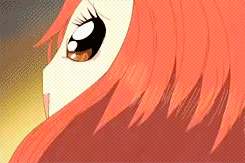 YAAAASSSSSSSSSSSSSSSSS!!
             ~ commercial break ~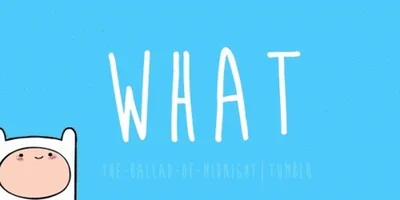 when i'm about to start a drama            when i see a hot oppa lol        when i see the annoying second                                                                                                                                                                       female lead b*tch  in drama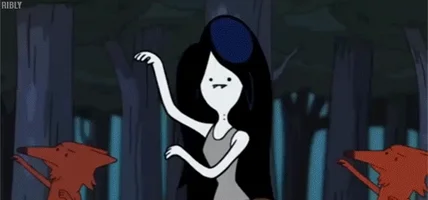 when i just finished a               when the leads are about to kiss~                     when i have a second male lead
     drama marathon..                                                                                                                        syndrome and he got dump!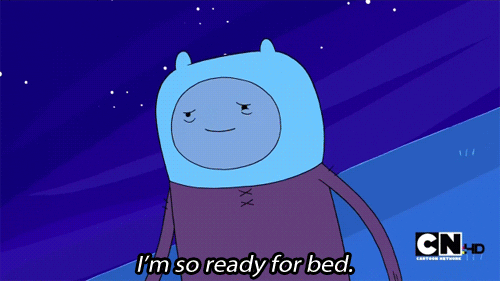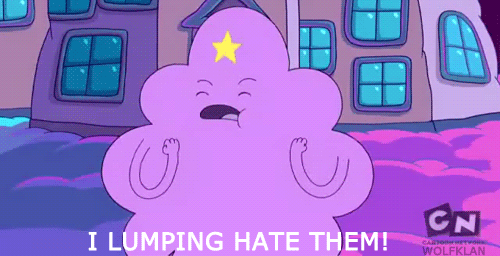 me all the time~                                                the book i wanted to write ..lmao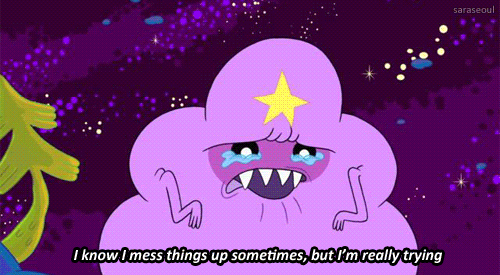 when my cats are playing hide and seek                                       when i see a shirtless oppa
      and they think i can't see them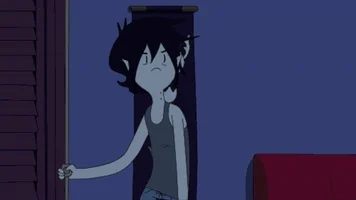 i am currently in love with ...
TADAAA!~ CHOI TAE JOON
this sexy hooman can change from cute to creepy to handsome within 0.2 seconds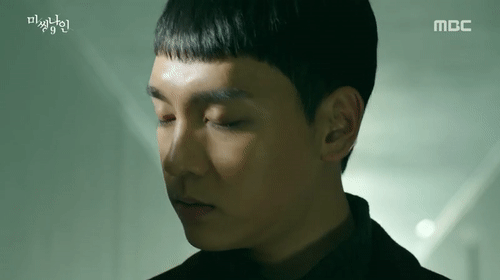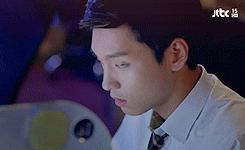 his smile is so cute and the way he stares aaaAAhhhaldjasdfjsk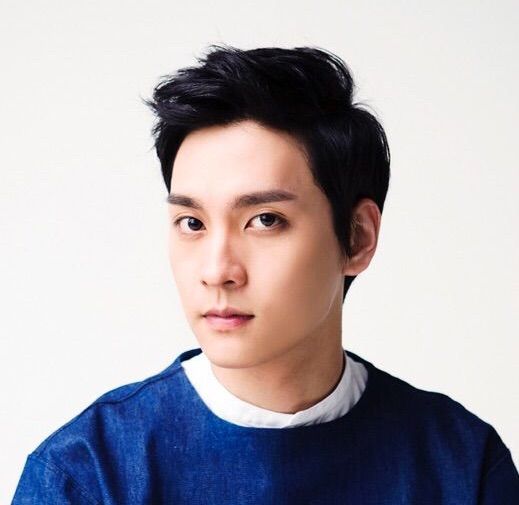 STAPH! under construction lmao
currently updating my profile ~
This is the end thank you for visiting , why don't you click that friend request button and let's be chingus ~

ㅋㅋ

ㅋㅋ

Statistics
244d 2h 46m
ALL TIME
5,410 episodes, 214 shows
13d 11h 53m
ALL TIME
173 movies
List Updates
Currently watching

12

/16

Aug 22, 2019

Plan to watch

Aug 22, 2019

Currently watching

16

/40

Aug 22, 2019

Plan to watch

Aug 22, 2019

Plan to watch

Aug 22, 2019

Plan to watch

Aug 22, 2019