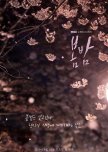 This review may contain spoilers
Frustrating, repetitious, drawn out, illogical
This is the most frustrating kdrama I've ever finished. Granted, I haven't finished many, and I should have dropped this one too. However, the first couple of episodes were pretty decent, and after I got invested in the characters, I felt compelled to see how it played out. What a mistake and a waste of 18 hrs of my life.
I don't know what was worse, the music or the script. Both were relentlessly repetitive torture. The directing was bad too, unless stretching out a minimal plot to fill up the airtime is a skill.
Most of the acting was good though, except for a few key roles, like Ji-ho, who was wooden. But regardless of how good the actors were, the writer had them acting like total idiots. Jeong-in is supposed to be strong and decisive, but she was so frustratingly wishy washy, she brought all her troubles on herself. Why did she continue to lead Gi-seok on like some prick teaser, even accepting his engagement ring? And why is her human doormat of a sister Seo-in just letting her psycho husband and dad walk all over her while she keeps silent about her problems and insists on working it out herself just by talking with her psycho hubby every couple of episodes, even though it never ever gets anywhere? Isn't she a glamorous celebrity who you'd think had some backbone and drive to get to her position? And why don't Jeong-in and Ji-ho communicate better? They never tell each other when they're meeting with Gi-seok or his dad or what happened.
Let me offer some advice to these characters. First, all 3 sisters need to tell their dad to shut the hell up and go fuck himself, since he's clearly just a selfish clown who no one should take seriously. Then Seo-in needs to call the cops on her slimy hubby, maybe after paying some thugs to beat the shit out of him and sexually humiliate him. Of course, this is after flushing her fetus down the toilet just to see the reaction on her hubby's face when she tells him that was his rape baby. (Why would she make it so much harder to divorce a monster by continuing to carry his baby to term?) And instead of resigning and refusing promotions, she should just ignore the gossips and stand proud as an abuse survivor who gives courage to others in her situation. And what the hell is the deal with Gi-seok's dad? It seems like the show is trying to portray him as this shrewd, no-nonsense mastermind, but instead he just seems totally confused, not just to the audience but also to Gi-seok, Jeong-in, and her dad, who can't figure him out because his behavior is so muddled. Ji-ho should just forget about his wishy washy adulteress who drives him crazy and just marry the person in the world who knows him and loves him best, his nuna at the pharmacy. If she's too old for him, then that younger girl at the pharmacy would be fine too. As for Jeong-in, I have absolutely no idea what she's thinking so I don't know what's best for her. Probably some guy totally different from anyone in the show. But I think Ji-ho is too damaged and priggish for a wish washy girl like Jeong-in for the long term.
Thank god for a few likeable and sane characters, like Jeong-in's best friend and her younger sister and Ji-ho's guy friends and pharmacy co-workers. Seriously, I wouldn't mind watching a series all about Jeong-in's co-worker friend, as long it had a different director, writer, and music staff. She would be a great catch for a sensible guy, like Ji-ho's banker friend.
Was this review helpful to you?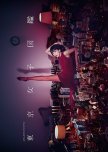 Dazzling, stylish, intelligent & engrossing
This is the best Asian TV drama I've ever seen. The standards for the writing, acting, directing, editing, photography, etc. are more on the level of a serious movie that wins awards at foreign film festivals rather than the typical TV drama. In fact, if they had edited all the short episodes together and released it as a movie, I'm sure it would have won awards and acclaim.
My only problem with it is that, now that I've seen how great Asian TV drama can be, I'm looking for another show that's on the same level and I've yet to find one.
Was this review helpful to you?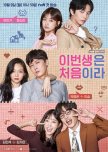 This review may contain spoilers
This was a very pleasant watch with fewer aggravating plot turns than I've come to expect from Kdramas. I have a bunch of random, disconnected opinions:
*Ji Ho was a very likable main character. Actually, she was too charming and beautiful for the story, because I found it hard to believe that even a guy as damaged and stoic as Se Hee wouldn't immediately fall in love with her as soon as she moved in. As a reserved, logical guy myself who doesn't like talking too much, I can relate to Se Hee to a certain extent, but even I would totally speak up and tell Ji Ho that I loved her and wanted her to stay and not let her leave so easily. Also, it's highly unlikely that a beautiful girl with her personality and outgoing temperament with a healthy sex drive who wasn't raised in a fundamentalist religion or cult would have reached age 30 without having gone on a single date or kissed. Or that such a girl would only have 2 friends. It would have been much more credible if the actress was more plain or quirky looking. (Did anyone else think that something about her eyes makes her look Japanese?)
*Poor Jung Min, being mistreated by the Nam family over and over! Not only does Se Hee dump her with his dad's encouragement, his wife Ji Ho years later just uses her up and doesn't give anything back to her. So Jung Min goes out of her way to be totally generous to her ex-boyfriend's wife, offering her a job, using her company's attorneys to file an expensive lawsuit for her, and then finding her a job at another company when she got rejected. What does she get in return for this? Absolutely nothing. After Jung Min's company helps file this scandalous lawsuit against their fellow industry colleague, isn't it obvious that her company is going to be blackballed and lose business? So she's totally going out on a limb for Ji Ho. And Ji Ho doesn't even bother to accept Jung Min's offer. I felt sorry for Jung Min.
*Bo Mi was so cute! I think she would have been a perfect match for any of the 3 main guys, Se Hee, Sang Goo, or Won Seok. I'm sorry that she came up empty at the end.
*Was Sang Goo channeling Christopher Walken? I liked him, but I would have dialed that back a little.
*I usually can't stand those typical Kdrama clingy girlfriend roles, but Ho Rang actually was a better example of this, and I found her very sympathetic. Won Seok was very sympathetic too, and I thought he did by far the best acting job out of the 3 male leads. Because both of them are so likable and realistic, it made their ending that much more of a disappointing cop out. Absolutely nothing changed for either of them, so why wouldn't they continue this endless cycle of breakup and makeup indefinitely into the future?
*I'm just as frustrated with Ji Ho's strange divorce decision in the last couple of episodes as everyone else. Why couldn't she instead do one the following much more sensible and less disruptive things?
A) Ask to have a temporary separation so she can think and decide what to do for the future. This is actually what she really ended up doing, except that she misled everyone into thinking that she wanted a permanent divorce, causing unnecessary pain and disruption to everyone around her. The separation should have just been discussed between the 2 of them and not announced to the whole world as a divorce.
B) Maybe actually communicate and talk things out like normal people. Just come out and tell Se Hee that she loves him but she wants him to come out of his shell and tell her he loves her, show more affection and emotion, and change their marriage contract so that it's based on love rather than paying the rent. He would have immediately agreed and things would have been fine after that. Also, they could have told their families that they want to have a non-traditional marriage where they opt out of those in-law duties. Problem solved.
*The editing was very strange. Scenes would end abruptly in odd places, switch to a different scene, and then come back in a way that was frustrating rather than artful or dramatic.
Was this review helpful to you?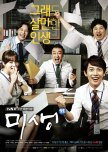 This review may contain spoilers
I enjoyed this show a lot and found it hard to stop watching. There were a lot of good aspects—the detailed realism (with some exceptions) about the operations of the business, most of the acting, the emotional intensity, etc. But there were a few things that really annoyed me about the show. It's easier to criticize than to praise, so I'll focus on the bad things, but keep in mind that overall I recommend this show.
Misleading Start. The premise looked interesting (realistic workplace drama), so I had high hopes when I started watching this. However, the drawn out Hollywood-style action chase sequence that began the show threw me for a loop, and I dropped it immediately (just like what happened with Memories of the Alhambra). Several weeks later, I decided to give it another chance, wondering if maybe that beginning didn't accurately represent the rest of the show. It turned out to be totally misleading. If I were on the creative staff, I would have left out the entire Jordan stuff, both at the beginning and the end, because it clashes with the rest of the show. I don't understand the intention. Someone looking for a serious office drama like me might be turned off by the action stuff at the beginning and stop watching. But someone who enjoyed that opening might be disappointed by the rest of the show.
Lead Actor. Overall the cast did a great acting job. However, the lead, Im Shi Wan was terrible. He was just a cold fish totally lacking in charisma or ability to communicate. It was hard to believe that everyone loved him so much. This may not be the actor's fault. Maybe the director and writer wanted him to act like an inarticulate babo. If that's the case, then his acting was perfect. But he didn't express the drive, passion, creativity, and intelligence that his character was supposed to have. And even though his character is supposed to be boyish and naive, I thought he looked and acted more like 16 than 26. I would have preferred either Byun Yo Han or Kang Ha Neul in that role.
Repeated Scenes. This is only the 3rd K drama that I've watched all the way through (after Age of Youth 1-2 and Live), so I'm still learning about the genre conventions, but one major thing I've noticed is the overuse of repeated scenes to fill out the air time. Seriously, I would guess that maybe 1/5 to 1/4 of the entire run time consists of repeated scenes (flashbacks, important words played back in characters' memories, etc.). This has to stop! My time is precious, and I really resent having to waste it seeing the same scenes over and over again. I had to use the skip forward button a lot, but this is imprecise. I would much rather that all that crap was just cut out and the episodes just lasted 45 mins or less. I understand with limited budgets and set airtimes that need to be filled with content, this is a standard practice, but I wish K dramas (or at least the ones I've watched so far) relied less on these kinds of cheap tricks.
Other Filler. Unfortunately, replayed scenes aren't the only filler used in this show. Another way to cheaply and easily fill up airtime is to have characters run into each other 1) in the coffee/copy room, 2) break room, 3) elevator lobby, 3) on the roof, 4) in the stairwell, 5) in the garden, 6) in front of the bldg, etc., and stop and stare at each other silently for 5 mins., and then either 1) nod and walk away, 2) bow and walk away, 3) say "Jang Geu Rae Shi" and walk away, 4) say let's get some coffee or let's drink, 5) or if you're lucky, one of them will say 1 sentence about something that's going on while the other (usually Jang Geu Rae Shi) stares at the ground silently. I can't think of a single one of these scenes that actually advances the plot, so I would cut them. The result would be a lean mean show of like half hour episodes.
Over the Top Misery and Villainy. I like shows and movies that are very realistic. And in real life, you almost never meet people who are absolutely evil all the way through. People are usually complicated and have their good sides and bad sides. The show did a good job of portraying some flawed people who still had some good sides deep down or changed during the show. However, there were several characters who were just pure evil, like the head of the resource department, Byun Yo Han's boss, An Yeong Yi's dad, the jealous resentful intern, the new hire who commits fraud, etc. All of these people need to die immediately. But they were hateful caricatures of evil. The show would have been much better if all these people were shown to have more complex and sympathetic sides. Also, if their abuse of the other characters was toned down and more realistic, this would have been better. I'm sure there's lots of bullying, hazing, close-minded bureaucracy, sexism, and other kinds of discrimination and corruption in the Korean business world, but my guess is that it's not quite as bad as depicted in Misaeng.
That's it. Watch the show though, it's very engaging and addictive.
Was this review helpful to you?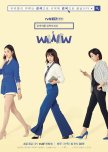 This review may contain spoilers
I was initially struck by the stylish direction and videography, reminiscent of a tv commercial, but not as obnoxious in that respect as some dramas and movies I've seen. That, plus the premise of the IT world reimagined as the fashion industry (not a single nerd works for the two biggest "search engine" companies) was enough to keep me watching in the beginning.
Two of the leads, the Ta Mi and Cha Heon characters, were well-acted and likable, as were their boyfriends (although it took me several episodes to stop thinking of Park Morgan as the sadistic violent scary guy from Na Ajushi).
Unfortunately, the third couple, Ga Geong and Jin Woo, were not only poorly acted with no charisma whatsoever, their characters were poorly written as well, with uninteresting back stories and actions and motivation that lacked credibility. Every time they came onscreen, they dragged down the story and I wanted to fast-forward. Also, they were miscast. Did some powerful chaebol owner pressure the studio into casting some of these actors? Ga Geong is clearly at least a decade older than Cha Heon, so how could they have gone to high school together? Also, their high school versions looked absolutely nothing like the adult actors, so I always felt like I was watching different people and that helped to weaken the emotional resonance of the back story between those two. Also, the significant history between Ta Mi and Ga Geong was told to us but not shown (the one brief flashback to the early startup days didn't cut it), so again that just sucked all the emotional depth out of that relationship.
I wish they had added more screen time to some of the secondary team members like Ellie, Jennie, and Matthew and reduced the tedious time devoted to Ga Geong and her hubby. Those secondary characters were very likable but we didn't really get to know them. Jennie in the brief karaoke scene totally lit the screen on fire when she was shown singing and dancing for a split second. The chaebol granny was good too, and she was by far the best part of that whole Ga Geong side of the story.
Ta Mi was very charming and relatable and made a strong anchor for the entire drama. However, there were a few things that I would tweak about her. Her emotional hang-ups about relationships got really tiresome, and their origins weren't explained well. So the fact that you had this perfect, strong, smart, and totally competent woman who had this weird flaw seemed a little off. And she did that eye widening trick a little too often. Also, this isn't necessarily a problem, but when she would get that emotionally dead inside look staring off into space, it reminded me of Tale of Two Sisters. And do most Koreans wait such an annoyingly long time to stare at their ringing phone before answering it? If I waited that long, it would go to voicemail. And I think they made Park Morgan into too perfect a boyfriend, so he seemed too good to be true. I wish they had made him more like a real person.
The depiction of the IT world and search engines was cartoonish and almost entirely made up. If they had done more research and portrayed it more realistically, that would have been nice, but it would have been more of a pleasant surprise than an expectation, since these types of dramas are usually pure fantasies.
Some random thoughts: Did anyone else keep thinking of the Korean word for vitamin every time they heard Bae Ta Mi's name? Why are western actors who appear in Kdramas so terrible? Why would Bae Ta Mi and Cha Heon ever go out with that slimy guy who works in the video game group? Did Maserati just provide their cars for free or did they pay a hefty product placement fee?
Overall though, I enjoyed it.
Was this review helpful to you?