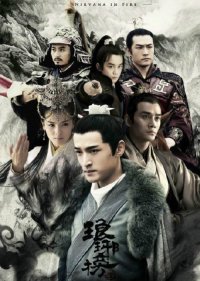 Smartly written palace intrigue for adults. You even have female Generals and high ranking officers.
Looks perfect except that all the female characters dont even play roles that qualify as supporting.
The best is extended cameo. It looks like the female characters are being hurried off the screen.
The strong strength is that it is separated into arcs that are resolved satisfactorily without letting the story get convoluted, but even arcs in which females play important they seemed hurried off (Banruo from the Hua tribe). She is the ever present female character but her story was too rushed.
I skipped over 25 episodes to verify that I would be satisfied at the end and I was.
Its a satisfying story and being wuxia it promotes morals. It very realistic even with the wuxia element, historically accurate too in depictions, sadly it didnt do the women more justice.
Was this review helpful to you?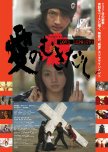 First half was awesome, the director Sono is famous for wacky stories, but the first part wasnt so wacky and seemed like it was going to be character driven masterpiece but it just disappoints. I think the director got confused. Wasted the potential, too many unanswered questions. It is definitely still a great watch, its a self reflecting story that tried to answer the questions that it asked but failed miserably at giving adequate answers in my opinion.
Still worth watching.
Was this review helpful to you?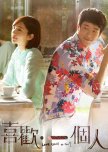 Starts great and completely falters during the second half. I wanted my 11 hours or so back haha.
Anyways the story is very cute but the acting of the supporting cast looks amateurish and quite silly maybe that was the point. The music is awesome. The leads also awesome. The second half was just bonkers, they ruined an almost perfection show, I was pretty angry and just finished it to fulfill all righteousness and because I wanted to see the male lead in something(Amour et Patisserie still isnt fully subbed someone please finish it :((( )
If it was possible I would make a virus that deletes the second half of the series from this world and give this show an 11 out of 10 :D
Was this review helpful to you?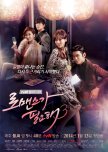 It is definitely feel good but the lack of a villain or backstabbing female made the story a success for me. Watching women working together instead of getting into ridiculous cat fights was refreshing. I watched it when it was airing on viki and I have rewatched more than twice. Music was awesome especially the theme Dont Cry by ballad Queen Lee Hyori
A timed comment from viki that made the show even more fun "love is just like fart when forced it becomes shit"
i will probably rewatch it again, luckily I didnt read some reviews on some sites before I watched it, I would have been turned off. Its definitely cleaner than the earlier dramas in the I Need Romance series which are too graphic for my taste so I passed on those
Was this review helpful to you?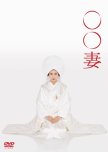 First half was great, the latter half just...plain wrong. The mystery was more entertaining than the answer, and the end just .. just bad.
Would have been great as a 5 episode drama or tanpatsu. The drama might be trying to make the viewers commit seppaku at the end.
Japan has the worse record of gender inequality among developed nations and dramas like this seem to celebrate it instead of criticize it. Abenomics will be a failure if Japan cannot get rid of sexism on TV even a little bit.
Was this review helpful to you?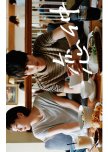 Ichikawa Yui never gets the guy that she wants haha. I miss H2.
I actually enjoyed this story because unlike most romantic stories it wasn't vague. I personally hate stories that forget to use words and just go with the staring at each other smiling is better than words trope.
I found it short sweet and satisfying
Japanese dramas are usually more down to earth without exotic locales and without a focus on wealth. I personally don't think that the story dragged after all it was 9 episodes which is about half your average Taiwanese and Korean dramas.
Its a predictable story that wasn't so predictable.
Warning : Sexual assault is glossed over like in most Asian dramas but that is unhealthy and doesn't change the fact that its a crime.
Was this review helpful to you?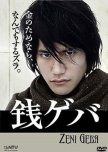 Underrated and poignantly realistic
Sadly touching.
I prefer dramas like this.
Mimura drew me into the show but Kinami Haruka touched my heart.
This leaves an impression on you, a lasting one.
What is trust what is love?
Revenge? Is Revenge worth it?
Is it better to lose your shot at revenge: forgive and forget  and try to get gain happiness instead?
A story about priorities. And how we most of the time choose the wrong ones
Realizing too late that we made the wrong choices.
Hindsight is 20/20 after all...
I do not want to rewatch this but I probably should when in a midlife crisis and need to re-access my priorities  haha
Was this review helpful to you?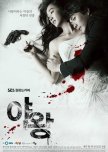 Same old story. Super nice guy with a woman that doesnt deserve him and you have the woman who deserves him but will never get him. The story was too makjang for my taste, I could have dropped it but I have a soft spot for the two leads given that I never saw Stairway To Heaven and most likely wont but I loved the movies of the male lead. Its the classic case of writers writing about subject matter without doing enough research. Empire of Gold is the only drama in which the writers used a backdrop(business) and they actually knew what they were writing about. About Soo Ae not being pretty? I think thats ridiculous but may females might think so but as a guy I find her gorgeous.
Summary:
Female lead's character was one dimensional.
Story not believable.
Was this review helpful to you?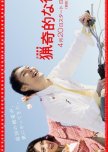 I have seen all versions in the following order : US version, Japanese TV show and very recently the original(lots of swearing made me drop it a few times years back)
First the rewatch value is immense. Music is wonderful, Tsuyogari by Kome Kome Club is my favorite Japanese song ever, only TM Network Ge it Wild comes close. I will try to make it short
The story had the best love letter ever(better than A Walk To Remember which plagiarized , the Bible haha)
The female lead was superb, at times you feel like she does not deserve the male lead and other times you wonder why he is so lucky to have someone like her.
The supporting cast were wonderful especially his hilarious friend
The only fault I think was trying to be like the original Korean movie: copying and pasting some scenes which was unnecessary as this show had a story enough story on its own.
I personally love watching a female lead that has a male lead wrapped around her finger but this is the only series that that quality remains from start to finish haha.
Verdict: Better than the original but didnt know it XD
Was this review helpful to you?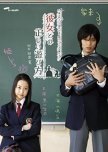 Surprised with the poor reviews and comments but this is my favorite Japanese story. Its quirky and a lot of fun and has little surprises. Short and sweet and I really wanted more. It is something that I have watched religious every few months since I saw it about 2 years ago. I am a sucker for nice guy stories and this story had the perfect nice guy. It certainly helped that the female lead was smart and bossy which I also loved.
I think one of the strong points of the story is that it is so focused on the two leads almost to a fault without any distractions from other characters.
A wonderful gem and deserving of the award that it won but I can understand that its not for everyone.
I am going to watch it again haha
Was this review helpful to you?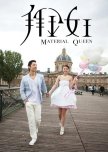 I will keep the review short
Female lead was awesome, music too
The story was interesting at first but just too long
I hate stories about men with god complexes and it seems to be prevalent in any Asian show with super rich men like to play with the life of others.
Very enjoyable nonetheless but I wont rewatch or recommend
Was this review helpful to you?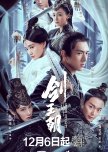 This review may contain spoilers
I had initially planned to read the book which was being translated but given over 900 chapters of the story. I would have to wait over 2 years so see the end. The drama was very much welcome as a result.
I beg to differ on the negative reviews. Even though the end was rushed. It seemed like 10 years was crapped into 1 episode. It was true to the original story from episode 1 to the end.
The story was potent. Ye Zhen was a surprise and stole the show. Yao Di, the actress who played Ye Zhen is such a good actress that I am considering trying to watch Fighter of Destiny which I dropped so that I could watch her scenes.
The story is dry but that is by design and the charm.
The main points are the conservations. Ye Zhen's final line was unforgettable: " I have repaid with my life, give me back your love".
The impotency of the King who was supposedly the strongest forced to tears at his powerless when his son died was pleasantly surprising.
I would not watch Joy of Life which another reviewer rated so highly but that is another proof that said reviewer is not the target audience for this story.
If you are the target audience then you would find this to be a lovely gem. A story with pleasant surprises.
It certainly needed more episodes but that is not necessarily bad since it prevented the story from dragging.
I saw a review using terms like "Overpowered". Proof that the reviewer did not understand the story. This is the closest thing to a true wuxia story that isnt a Jin Yong remake(God bless his soul) that I have seen in years.
The story is about morality not powerful characters
I haven't watched such an enjoyable story since Xuan Yuan Sword 3
Was this review helpful to you?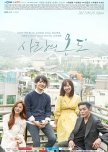 Quite surprised about the negative reviews but I guess it is to be expected. There is no makjang and it is hard to keep the average k drama fan interested when there is no hijinks
Full disclosure: I have been waiting 5 years to watch Seo Hyun Jin in a lead role since Mr Oh isComing( I probably will get that subbed myself)
Back to the story, a lot of retconned were used which I didn't exactly like but apart from that it was simply refreshing.
Kim Jae Wook is very popular from comments on the drama, but I am never a fan of a  daddy long legs character. His character took a bad turn but I guess that is realistic, humans are self-serving.
I loved how this story defined love: do you love the heart of the person? Do you love the person the way they are and dont try to change them?
Do you wait for your significant other or do you run to them?
I enjoyed how the hypocritical nature of humans was addressed. Humans are fickle, and that fickleness makes us perfectly flawed
On the second female lead's romance.. that was the usual fare and disappointing. It reminds me of stories in which an ugly girl has to be changed into a pretty girl by the male lead. An antithesis of the main couple. The Kazuya and Aya Omasa drama comes to mind... (Yamato Nadeshiko Shichi Henge)
It is a story for grown-ups and quite laid back
 I liked how business and writing worlds were portrayed
There is no gift without strings attached.
If you want something different you will enjoy this
And the male lead striking resemblance to the actor from Tomorrow With you is shocking
Was this review helpful to you?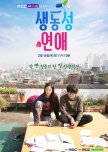 My kind of story. The line by the female lead at the end was awesome
"I like you because you are so weak, so you need me"
It was a beautiful story haven't enjoyed a story this much since In Time With You
Rewatch Value is also immense.
The only part of the show that was a let down was the use of his powers
I expected him to be like Superman from Smallville and could hear the heartbeats and muffled crying of his significant other even if she was faraway from him
but then again, Smallville was done masterfully well, not many stories can compare.
Breezy and fun watch, lit up my day
Better than The Best Hit in my opinion
Was this review helpful to you?