Such a refreshing drama in terms of camera works and cinematography. I haven't watched many mystery jdramas, but usually they tend to have same kind of atmosphere, pace and suspense. However I find this one a bit different!
The director of this drama used a lot of actors expressions and camera works for telling the story and did not rely so much on the dialogs (except for information-loaded scenes). I love how the main character's psychological complex was portrayed well by Tamaki.
This is hard to explain without giving a spoiler, but I noticed that the camera panning was also used cleverly to tease the viewer, especially for the side-plot mysteries apart from the main one. Sometimes during the series, there was a long shot that made you think there must be something, but in the end it was ended abruptly like nothing important for that part. Then on the next episode, it was indeed important. Once you caught this trick, you will keep your eyes open on each episode even for trivial scenes.
I also like the settings of this drama from the crowded streets, back alleys, dirty old apartment, restaurant eating scene, until the underground HQ of the Chinese mafia, everything was done realistically amazing. Somehow it gives me the Hong Kong movies vibe in it (something with the "messy-feeling" of the atmosphere). The last jdrama I watched with this vibe was Kurokouchi.
Overall I only rated this as 8.5, because I found the last episode a bit lacking compared to the first 4. Otherwise this could be rated as 9 or even 9.5. Anyways, this is still an interesting watch. I personally recommend this for mystery drama lover and for those who want to see something different for a change.
Was this review helpful to you?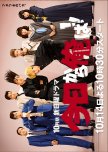 Wow! I don't know if it's called aging, but seems like what people like nowadays, just don't feel right with my taste. It's not that I watched this from a recommendation though, and now looking at the hyped in comment section, really makes me feel old. ROFL
First of all, just want to be clear that I like this drama, but not to the point calling it masterpiece. Very far from being the funniest drama I have ever seen too.
To me the attraction of this drama lies in the retrospective time-frame the event took place. That's to be expected from a 90's manga's remake! Just love the fashions, hairstyle, makeup and even some terms that no longer being used in drama like "Tsuppari". Credit to production team for making such a retro drama. It would have been a lot easier to make historical than a retro in my opinion, because it's easy to messed up with the technological fact i.e phone, computer, etc.
As far as the comedy drama concern, I have a mixed feeling. First, the "anime-like-episodic" approach is cool IMO. The slapstick comedy was overdone in some, but still acceptable and entertaining. What I'm not a fan of was that kind of moment when you already get the joke, but they keep over-explaining it (not necessarily lingual) until it feels not funny anymore. I noticed this same style was also in Mr. Nietzsche, which I lose interest after episode 1. However, the adlib and mumbling from Sato Jiro was excellent to be fair.
For acting, don't watch this drama if you're not a fan of Kaku Kento's MJ-like moves. Hahaha... Thanks to that, I feel Taiga was less overacting, if you know what I mean.
The other good thing about this drama is it's full of fighting scene and action. This alone made up for the so-so comedy and the hyperactive Kaku Kento.
All in all, good drama but definitely not that funny (at least to me). This is however highly recommended if you're:
1. Looking for inspiration of 80's fashion
2. Love high school drama
3. Want to see fight scene in every episode
Was this review helpful to you?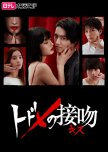 I think this is the most over-hyped drama of 2018. While It was not that bad, still watchable, probably an attractive drama for female viewer, but that's all it got. Nothing special extraordinary out of the world impact after you finish watching this.
This was never on my PTW list. It's just that seeing it got through to the final listing of MDL best Jdrama 2018 award, made me a bit curious about it and so here I am writing a review for the first time ever. I'm sorry if by any means my writing hurts anyone who loves this drama feeling.
The overall story is cliche. I mean we have seen this back in time to correct mistakes plot over and over aren't we? The only saviour for this type of plot is when you have a heartwarming story alongside it. Normally family/relationship related stuff is used by the screenwriter. Think JIN, Ryuusei Wagon, Suteki na Sen Taxi, ProDai.
Similar for Todome no Kiss, but the "alongside" story was kind of half-ass IMO. At the beginning, it appeared as a revenge plot in disguised by "desire to become rich" of the ML. While everyone who's watching the drama knows how the characters are related to each other, and could roughly predict on it's direction, the screenwriter made a plot twist (not making sense one) by making the ML clueless about it until half way of the series. Even so, he did not seem like taking revenge after knowing the truth and chose to become rich instead.
There was also plot hole in the writing, for example a major time-travel inconsistency on episode 3. Apart from that the characterization of the ML doesn't written properly too. At times he was portrayed as someone who's smart and sly (and because of that the screenwriter need to remind the viewer by making each female character to say KUZU in each episode), and at some other time he looks much stupid than elementary school student.
The cinematography was nothing spectacular as well. It's as good as you could see in other standard Japanese dramas out there.
However, there are also few good things to mention. Especially Suda Masaki's acting throughout the drama. He has small role and few screen time, but leaves a greater impact with his warm presence. Other than that, the last episode was good IMO even without having to watch episode 10 of "Parallel" (which I also watched BTW).
Was this review helpful to you?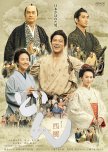 Sego-don
2 people found this review helpful
This review may contain spoilers
This is my first Taiga Drama from the late Edo period, and as a bonus this is also span through the early Meiji era. Maybe because of its closeness with modern time, Segodon is easily relatable to the current world. I would say, this is simply a must watch!
In summary, Segodon is a heartwarming drama with strong values of friendship, families, ideals, and dreams. At the beginning of the drama, there was a narration something like; "Saigo Takamori, a person who was popular with men and women". And at the end of final episode, that is exactly what viewers will feel. Credit to the production team for managing to convey this message despite the drama being aired for a year long.
That said, one strong point of Segodon that I think is worth to mention is its casting. I must say they have a good casting team. Even Suzuki was willing to gain weight for his role. What an amazing actor he is! The overall acting from the rest of the actors was excellent too with many scenes managed to caught my emotion (not necessarily the soapy one).
Being an historical drama made the dialogs more interesting, with deep meaning in their conversations. They did a good job too on the Satsuma accent as well as the islander dialects, but I'm not Japanese so can't really tell if they made blunders in between.
Another thing that I found interesting in Segodon is how they use hints when it involves (immoral) man-woman relationship. This might be a spoiler, but for the sake of giving example there was a scene with Ooyama saying, "from now on Otama (escort lady in Edo) and me are one". There's also other scene when Okubo receive medicine from Oyuu and said thanks in Kyoto dialect "o-kini" while Saigo and the other guy keep looking at each other. Both scenes ended abruptly without much explanation but surely hinting on something (at least true for Okubo's case).
It's also suspicious when Saigo named his son Torataro and at the same time there's woman called Tora who worked in Satsuma's Inn in Kyoto who portrayed as taking interest on Saigo more than usual (however more like a one-sided love). But, viewers know the reason behind Ito's divorced before she married Saigo.....so this is the big mystery among all.
Despite all the good things, there are also few week points of this drama especially on the story towards the end. I personally think the screenwriter should have elaborated more on some of the important political events such as the Boshin War and conflict between Kido and Okubo (which was missing from the storyline).
Another thing I noticed is the interpretation of Okubo's character during the several last episodes. This is just me but it feels like the production team was too cautious about it by leaving viewers to interpret themselves. A lot of scenes related to Okubo's action were done so vaguely. It would be great if they just be bold on that matter, just like how people made interpretation of Tokugawa Ieyasu for example.
Was this review helpful to you?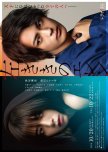 This review may contain spoilers
Overall, this is an okay drama targeting younger audience with up-to-date production style featuring pretty faces as the main casts ... The story has essence in it as it is based on a real-life art directer written web manga, but somehow the script plus execution of the drama was not enough to make me feel inspired... It's closed but not there yet!!
Firstly, the good things:
1. Nice production style plus pretty faces
2. Quite well in explaining how a creative department in advertisement company is operated, as well as the people around it
3. Tried to showcase different views in carrier's goal as well as different characters of people when doing work and the stories behinds it...somehow this part remind me a bit of Juuhan Shuttai
4. I love the OP and ED songs
However, the bad things are:
1. BAD ARTWORK, BAD ARTWORK, BAD ARTWORK!!! Despite the drama is about ART, the featured artworks are mostly mediocre....this is one major drawback of this drama and it keeps bothering me to be honest...LoL
2. Acting-wise, the actors have less screen time in doing their arts. Those from the school days are not clearly shown. The recent days projects are barely shown on how they actually doing it... We never even have chance to see Eren do a decent painting....and the way she hold brushes unconvincing as hell...
3. Not only we don't see Eren do decent painting, we don't even see any masterpieces that make her deserved to be called genius...LoL
4. During the first encounter of Koichi and Eren, Koichi inspired by Eren's "graffiti" and called her genius....where did he get that from?? The art featured in the drama was not even closed to graffiti let alone genius...Yes I've seen the one used in manga, which is million times better
5. The ending has potential to come strong, but it was a meh...
Was this review helpful to you?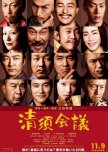 The Kiyosu Conference is a movie adapted from history based novel "Kiyosu Kaigi" which tells how in the world the power for ruling Japan has been shifted from Oda family into Toyotomi family. It's exactly as written in history so the basic of the plot is already "spoiled" without the needs of spoiler tag.
If you're not familiar with history, you might be a bit lost at the beginning. Plus there were also couple of events skipped (just explained through quick dialogues) for the sake of time. The writer also assumed that viewer already understood the characters background and their relationship prior to the "Conference". Therefore, a little basic knowledge would be helpful if you want to watch this.
We know the plot. We know who will get the power at the end. So, what is the highlight of this movie?
Yes, the acting!! and how the actors portrayed their given roles are what making this movie a worth watch! Even Gouriki Ayame did an amazing job despite her short character appearance on screen. Let alone the other seasoned actors especially the outstanding Saru performance by Oizumi Yo and the "just right" portrayal of Shibata by Yakusho Koji.
The comedy was light but not the type that will make you ROFL. Rather was more on tension relief and to make the otherwise boring characters appeal more to the audience.
On the downside, The Kiyosu Conference was poorly CGI-ed. Some of the Kiyosu Castle building felt so fake and looked obviously done just recently (at time of filming). However, I must say that the wardrobe department did a good job in this so it kind of balanced out what it was lacking. The music was okay but nothing spectacular except for the final song during the ending credit.
Was this review helpful to you?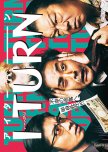 I Turn
0 people found this review helpful
I Turn is not a fancy and flashy drama as it is aired for the midnight time slot. If you have watched any other dramas in the same time slot you should know what I mean by that. It's also has minimum number of eye candies and what would make certain viewers stay away from it is the fact that the story is revolved around a mid-age "salaryman".
But, don't jump into conclusion just yet. While the story is a bit cliche for a yakuza theme, the directing is the highlight of this drama. Overall, it felt more of a movie than a drama. The acting was also excellent especially from Muro Tsuyoshi, Furuta Arata, Kuroki Hitomi and Tanaka Kei. Other support casts also did a good job for their roles.
What I like about I Turn is, it has that (stupid) comedy moments and at the same time it also has serious moments. You will easily get hooked by the serious part even though if you're not in love with the comedy style of this drama. Each episode is intriguing enough and you will get curious to know on what would happen to the main character.
Was this review helpful to you?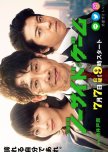 This review may contain spoilers
Now tell me how many series/dramas/movies/shows out there are about rugby?
No Side Game is a special novel based drama dedicated for the currently happening (at the time of writing this review) World Cup Rugby 2019 in Japan. It's a great event that is organized for the first time by a country that isn't considered as powerhouse in this sport.
Unlike the usual sport's theme drama, No Side Game is local-targeted and try to convey several key messages, or should I say this is a drama with mission? One is to create awareness to the Japanese society who would otherwise prefer other sports like football (soccer) or baseball. The difficulty to attract crowd to the stadium (even with free ticket) is one of the things discussed by the writer, as well as the parents concern towards their children's safety if they were to allow them play rugby.
Secondly, it depicts the harsh reality of Japanese rugby system. You will be surprised to know that the official main rugby league in Japan is semi-professional, where the athletes have to do day-job alongside playing rugby. The teams who participate in this semi-pro league are the companies that need to take care of their profit/loss than to waste money over something unprofitable such as sport. The situations dramatized in this series might be more closer to reality than what you could imagine!
The drama also tells how the conventional way of thinking by certain people at top of rugby association would not benefit Japanese rugby in the long run. The reliance to politician makes the association much more harder to be revolutionized. But somehow the changes need to be done especially in boosting league's income and then could be distributed fairly among participating teams.
Drama-wise, No Side Game is a bit less intriguing than few other Ikeido Jun's business dramas, but the warmness of the protagonist's family especially the portrayal of wife character by Matsu Takako is what makes this an enjoyable show. Other actors also did the job well if not amazing. First few episodes are okay but the drama really picks up after episode 5 when more business politic plots got involved in the story.
If this is not for World Cup Rugby, I would just rate it an 8. But I add 0.5 more for the effort Japan put in giving publicity to this event and so far I see the stadium attendance for all matches are full house! Good job Japan!
Was this review helpful to you?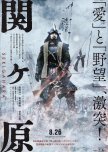 This review may contain spoilers
Well, this is such a disappointment! The movie looks like a "big budget" production, but I don't think non-Japanese could easily appreciate considering this is not a "festival" kind of movie and Sekigahara Battle itself is already hard to comprehend with involvement of many warlords throughout Japan.
Firstly, the dialogs are damn fast. The characters talk like there's no tomorrow, one line after another. To make it worst, those lines contain important facts to the story flow.
I don't know about native English speaker, but my brain had to work double throughout the movie. First to understand the English subtitle, second to recall the facts of this largest battle in Japan (that I learned elsewhere) because the movie failed to explain it well enough with a lot of "scenes skipping" one after another. The narration could be done much better, otherwise it's indistinguishable from the actors lines.
Secondly, the interpretation of Ishida Mitsunari's action was not that logical. It feels like the character had already read history book in certain part. For example, he can predict what's going to happen with Kobayakawa but still giving him such a big role in the battle.
The movie was also trying to portray the other side of Mitsunari with his concern towards Princess Koma and after that her attendant (Arimura's character), but it feels more like a sugar coating than an interpretation.
Lastly, while Ishida Mitsunari is the main hero here and the movie feels like trying to give justice to him, it's damn strange not to include his family (wife and children) but more focusing on Arimura's character as love interest. Other than that, Lady Yodo (Chacha) also has no dialogs in this.
Overall, this unintentionally feels like a wannabe film despite the good acting and nicely done cinematography. The inclusion of "Er Hu" solo section in the orchestra used for background music is also questionable! (lol before watching I saw someone commented on the other "streaming site" questioning why use Chinese music for Japanese movie, so when I heard the Er Hu part I was like ROFL)
Was this review helpful to you?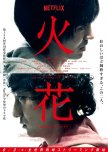 Spark
0 people found this review helpful
If you wonder whether to watch this or not, please be informed that this is not a comedy drama! Although, it tells the story of people pursuing the dreams of becoming comedian.
Spark AKA Hibana is a slow paced, slice-of-life drama. It's a real depiction of life, not just by simply having a realistic plot. The main characters are well written thanks to the award winning novel. They are non stereotypical kind you would normally see in books, films or TVs. The way they think and decide on things are more similar to us, normal people. Sometimes in life we meet someone new (or new opportunity), but not necessarily anything would happen from that encounter. People come and go in real life and sometimes you won't meet them ever again. That's what the drama was trying to convey.
The direction and acting for this drama were amazing in my opinion. There were a lot of scenes with mixed and complex emotions throughout the series, but the actors really did a great job especially Namioka with the most complex role among others. Hayashi did well too, but he's got his usual kind of character although with an additional personality (when he''s doing manzai comedy).
It is also rare to see any Japanese drama to be as high production value as Spark. You will have the "watching movie" experience throughout the series with lots of non-usual camera works that anyone wouldn't bother to use in a (J) drama. For example, there are several scenes that were shot from a long range where the actors just doing their (crazy) stuffs in the middle of public as well as some shots with additional stories that are not related directly to the plot but at the same time give more meaning to the plot.
All in all, Spark is amazing drama with full positive message of friendship and humanity apart from telling the realistic story of chasing dreams. The only downside is the really bad misleading poster as well as the last few minutes on the last episode as others have mentioned (the reason why I rated its rewatching value lower) . However, it's still worth to watch the whole series and highly recommended for slice-of-life lover or to anyone who would be looking for something different!
Was this review helpful to you?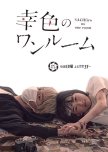 This was on my PTW list for a long time. The synopsis sounds interesting, but it was my mistake not to check on the manga first (at least to see the drawing).
That said, the only amazing thing about this drama is cinematography and the beautiful settings. Even the thrown photos on the floor looked so beautifully scattered. LOL. In short, the main theme of this drama is beautiful-ness (instead of dark-ness). Not sure about the story in manga but the drawing looks very pretty too.
Other than that, the pacing is super slow. It feels more like watching a movie to me, but in movie everything will be wrapped in 2 hours. While this is only 24 minutes per episode, it feels like a 1.5 hours watch for each....haha because the progress of the story is so painfully slow like snail! And to make things worst, our director is a fan of slow-motion scenes. There were countless of slow-mo throughout the drama.
While the production team were focusing on how to make things beauty, they forgot the most important thing, emotion! Seriously I did not feel anything from both of the protagonists. Some part of story-line also did not make any sense to me. Again I don't read the manga so not sure who to blame here..
As I already mentioned, the strong point of this drama is cinematography. There are couple of interesting techniques used in this drama that are worth to check for. I won't write it here to avoid spoiler. And just because of that I rated this 8. Otherwise this should have been around 7 or 7.5 only!
Was this review helpful to you?