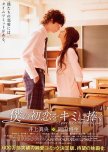 If you've read the manga you might be a little disappointed with this theatrical version. If you haven't read the manga (or read it and want to watch this anyway) then you definitely should watch it. The romance is so beautiful and their struggles are so difficult that you can't help but scream at them.
The acting is absolutely incredible, the story is heart wrenching, and above all the story is believable.
If you're not sure if this movie is for you watch the first 10 minutes. By the time the 10 minute mark rolls by I think you will realize how touching this movie will be. :)
Was this review helpful to you?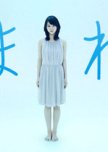 Umareru.
19 people found this review helpful
I was a little hesitant at first to watch this, but I really enjoyed this drama. I was thinking that a 50 year old who gets pregnant was an odd plot line, but man-oh-man were there some extra plot lines thrown into the story. I would say the drama is pretty believable, the cast was amazing, and it definitely taught me a thing or two about how Japan views later-in-life pregnancies and all the complications that stem from it.
Was this review helpful to you?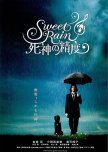 This was the first Japanese movie I ever saw! Even though its been a long time since I watched it, I still remember a lot about it. I remember how amazing the acting was and how original the storyline was. This isn't the type of movie I usually watch and I'm not sure why I ended up watching this it in the first place, but I'm glad I did! If you decide to watch this movie I think you will be glad that you did. :)
Was this review helpful to you?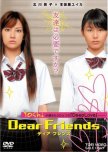 This is one of the most beautiful movies I have ever seen. WARNING: this movie will pull on your heart strings! This is the kind of movie you watch and realize just how much you have in your life to be thankful for. SECOND WARNING: you will cry! I am literally crying as I write this, but I was so extremely touched by this movie that I had to write a review. I know that me saying, "Watch this movie!" will not be enough to convince you to watch it, but if you ignore me you'll be missing out on an eye-opening story.
Was this review helpful to you?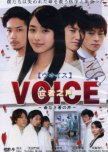 Voice
7 people found this review helpful
Yes I know I rated this show a perfect 10. You might be asking why I rated it so high. Well it's because it was so spectacular! I've seen quite a few Japanese dramas but this one totally sticks out in my mind. The cast was amazing and the story was fascinating!
My only negative comment is that the series was too short. :(
Was this review helpful to you?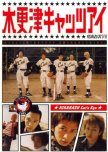 When I watched the first episode all I kept thinking was, "Wow, there is some serious cheesy acting going on here!" I'm not sure why I continued watching this series but I am so glad that I did. It was well worth it. The cast was pretty good (aside from the mega-cheese factor), the music was bearable (though a tad on the outdated side), and the plot was fairly unique. I highly recommend this series (you just have to push through the cartoon facial expressions, random singing, and low-tech special effects here and there).
Was this review helpful to you?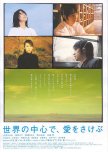 Hm, what was it? Music? Story? Cast? Ah, what was it?! Something...fell short during the movie. For some reason I didn't get emotionally attached to the characters, which is odd for a romance movie. Usually you root for the characters and cry when they cry and laugh when they laugh. However that didn't happen here. I wish I could figure out why! Overall the acting was amazing, the story was decent (though it did drag from time to time), and the music was unremarkable. To be completely honest I don't recommend this movie. I feel like I wasted 2 hours of my day. Oh well. It was worth a shot.
Was this review helpful to you?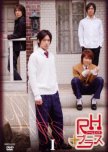 RH Plus
9 people found this review helpful
Whoa buddy. This series was....uh...well...um... Originally I wanted to watch this because I find vampires interesting. However this series did not hold my interest. The story was good, but the mega-cheese acting decided to show up in full-force and I could not handle it! Normally I can deal with a little cheese-ball acting but there was so much of it that I literally had to drag myself through the show. I wanted to drop the series so badly but I felt like I might be missing out on a great story if I stopped. Once I completed the show I felt that I possibly wasted my time. Oh well. If you like cheesy acting, embarrassing special effects, and a random (sometimes confusing) storyline then you should watch the show. If you don't enjoy those things I would definitely pass on this one.
Was this review helpful to you?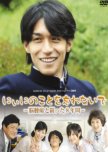 I'm going to be completely honest; I didn't even make it halfway through the show before I started crying. Even though you know the main character is going to die and that the show will most likely be sad, you have no idea how much you are going to cry! I can't even begin to imagine how horrifying it would be to get a cancer diagnosis and how difficult it would be to literally fight for your life only to know that you are going to die young. The cast was phenomenal. Let me say it again; the cast was phenomenal! If you decide to watch this (and you should!) make sure you have plenty of tissues handy and something happy to look at once you're done.
Was this review helpful to you?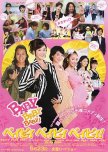 After I watched Umareru (Being Born) I thought I should give this movie a go. The movie started out really well then it got rather crazy (or bazaar?) at the end. Mizuki Alisa (Yoko) and Tanihara Shosuke (Tetsuya)gave an amazing performance. So if you liked Umareru you will probably like this movie. As for the rest of you, I think you might want to pass by this movie (you won't be missing much except for an exceptional acting performance by the main characters).
Was this review helpful to you?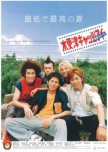 If you've seen the drama then you will probably like this movie. I liked the drama (aside from the mega cheesy acting) so I decided to give the movie a shot.
Yep...the movie is just a weird as the series...
The movie had good acting, decent music, and a crazy messed-up story line (just like the series). I prefer the drama over the movie, but I'm still glad I watch it. It made me laugh and it also made me wonder why the Japanese make such random-ass shows. Anyway, if you like the drama you will most likely enjoy the movie.
Was this review helpful to you?