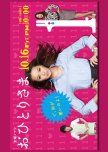 And here we go again. I'd go as far as to say that any young actor who was once a student of Yankumi (Gokusen 1, 2 and 78) will sooner or later be involved in a love story with a more mature woman. It must be a karma thing.
Nothing wrong with it, mind you. On the contrary, if a man is attracted to younger women, I don't see why it shouldn't be the same for a woman. And in many cases the formula works.
Not here, though, not to me at least. Koike Teppei is the perfect child: he's sweet, invariably clumsy, funny in a goofy way, but he's the most unbelievable lover ever. I can imagine he could have a teen-ager crush on a tall, statuesque, perfectionist of a collegue but why should she reciprocate? To fullfill her mother instinct?
This was the first time ever - and I hope the last - in which I laughed out loud during the first love declaration.
The plot is so inconsistent I forgot most of it after watching the end credits. The situations these 2 are thrown into, which in the drama world should help the 2 fall in love with each other, are little, daily, mostly boring ones. I had no particular wish to know the epilogue of this story, so by the end I simply watched it while I did a dozen other things. How did it end, by the way? I forgot.
I give the music a non-committal 5 because, truth be told, I don't remember how it was. Whatever the case, it certainly did not leave a great impression on me.
Overall, a boring, dejà -vù dorama with a very unfitting cast.
Was this review helpful to you?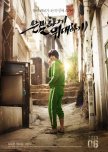 This movie had an odd effect on me. It worked like a punch in the stomach: it hurt a lot and for a moment there I was stunned and couldn't think of anything else, it was pure feeling. After a while, however, I began putting the whole experience under a more rational light and I was left a little puzzled.
Like someone else here pointed out, I too fail to see a logic in the actions of all involved. The title of the movie, which is not randomly chosen but should explain the whole film, promises something that wasn't fulfilled. If the intention of the writer was to create a story of secrecy and greatness, it excelled at the first and failed at the second, since there isn't anything heroic, or shiny in the order they are given and the way they handle it. This dichotomy would work if the whole film had been built on the futility of nationalism, if it were a big, sarcastic accusation, but it isn't. It talks about three young guys and the way they deal with facing a different reality from the only one they have known and learnt as kids. I wish we had had the chance to see that bond with the 3 spies and the village building up, but we don't. We are left to imagine whys that never get a because.
My reason for the high overall mark is the acting, which in my opinion fully deserves a 10. Kim Soo Hyun in particular does a fantastic job in portraying this double version of himself. And here's the rub: the movie works only on a visual and pure feel level. Once the plot has been dissected and your mind fills with question marks, what lingers is the beauty of all three guys, particularly enhanced by ultra smexy combat scenes, murderous looks and a few very effective friendship scenes. My desperate attempt at reasoning miserably failed when confronted with the three of them on screen, just like any other adolescent viewer - problem is, I'm no adolescent anymore.
I feel there wasn't enough music in the movie to speak about it in detail. It was there, but I forgot.
I'm still debating about ever re-watching this movie. I won't be thrown a second punch, that's for sure, so I wonder whether it would be of any use to re-watch something that was pure feeling in the first place, once the feeling is gone.
Was this review helpful to you?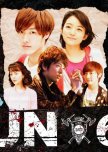 Run 60
6 people found this review helpful
The important premise: there are no available subs for this drama as of today. I wish to spare you the time and energy to look for them: none to be found anywhere.
Which means I've watched the drama raw, and since my knowledge of Japanese is not fluent enough to be remarkable, my judgment is based upon cinematography, acting and what I comprehended of the dialogues. It also means that if you understand some basic Japanese (and Korean, here and there) you may do the same and enjoy the drama – as I did – despite the lack of subtitles.
The main idea is that of a group of people who have to run and reach a destination in a given time. Not completing the task means death. While the running game makes for the general plot of the 9 episodes, the characters and arcs involved are three. So we can say this is a drama made of 3 separate chapters of 3 episodes each. There is no real need to review them separately, since the thrill to know how the dangerous game goes on is well balances in all three chapters.
I am, however, very partial to Renn Kiriyama, no need for me to deny it. He's so ridiculously handsome in this, he could have delivered the white pages and I'd have been besotted anyway.
This isn't the only reason why the 1st chapter is my favourite, though. The first three episodes move at a faster pace than the others and being the introductory ones they also set the mood. While I loved the drama for the first half, I thought some performances by the end weren't exceptional and even the solution of the quiz was a little too predictable to be completely satisfactory.
This is why I have lowered the score for both story and acting by a point.
The idea of random people recruited by some grey eminence to play a deadly game is obviously reminiscent of Liar Game, but I'd say all similarities end here.
While Liar Game was made great by the general theatrical touch, including acting, music and costumes, RUN60 is pervaded with a sense of reality which is brilliant and yet quite disquieting. There is no super clever hero who wins all battles, just a group of people who do their best to survive. The run is also the occasion for their personality to unfold and for their unsolved business to be somehow concluded. In a sense, the act of running is a metaphor of those people making a brief journey into themselves.
The villains are known from the very beginning, at least that's what the viewer is lead to believe. The "Pied Piper" behind it all remains unknown until the very last chapter (but hints to the culprit are scattered throughout the whole show, if you're attentive enough).
The music is terrific, with just the right intensity at the right moment.
The very high re-watch value is due to my hope I will be able to watch this drama with subs one day – possibly in this century. I know I should wait for them before facing the movie, but I'm afraid patience is not my strongest trait and if you'll excuse me I'm now going to watch RUN60 – Game Over.
Ja ne!
Was this review helpful to you?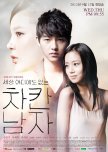 Pant. Puff. Re-pant. Re-puff. I have finished this DRAMA!
I so wish I had dropped it even before starting it, as it was my intention: my mum always tells me to trust my instinct, but I'm stupid enough not to listen to her. And after this review here I'm going to be stoned - by the fans of this drama, by Joong Ki's groupies, by the lovers of the genre, by those who don't like it but think I'm exaggerating as usual, and even by the random passerby who's simply entertained by public executions.
Never mind: I'll try to die with elegance.
Seldom have I seen such a huge mountain of misfortunes, illnesses, morbidity and gloom piled in the same spot. To this drama I own the sad realization that too much suffering works like an infallible anaesthetic to whatever emotion I was supposed to feel. If the writer's intention was to make me cry, I'm afraid she got the opposite effect: when the same person falls from a cliff, is struck by lightning, is submerged by a tsunami, attacked by giant ants, kidnapped by aliens, laughed at by a leprechaun and burnt alive in a furnace in case he hadn't yet died, I can't help but laugh. Which in itself is at the same time a failure of the plot and a further cause of annoyance for me, since it makes me feel as though I were heartless. The viewer is left with the 'pleasant' task of shouting to the screen in search of rhyme, reason, sense or sensibility which is nowhere to be found.
I'm sure a tiny example won't spoil anyone's trepidation: at some point a trip on the beach is planned. Great, it was such a cheerful prospect after all the gloom, I even made popcorn. But it was not meant to be, the nth twisted machination came in between and the writer sent me to bed with no dinner, burnt popcorn and a severe scolding: "clear off, offending creature! How dare you hoping for a cute interlude!"
I've racked my brain in search of a way to tell you about the ending without spoiling it. Because, you see, the ending is so lame I can't walk out of here without at least a mention. The only think I could come up with is this: imagine.
Imagine you are watching a war movie. The whole plot is built upon this momentous battle which has to take place, you are presented with lots of preparatory plotting, spying, codes to be deciphered, treasons, secrets, lies… in the end, you get Sid the Sloth and Manny the Mammoth playing hockey on a pack ice. WHAT? Fine, Sid and Manny are cute, but what in the gods' name happened to the paramount battle? They gave me 20 hours of people brooding around and conveniently skipped Every. Single. Important fact.
The acting didn't help. While in the beginning I was intrigued enough by the events as to overlook the actors' performance, in the long run it became obvious they were displaying the same couple of emotions over and over. All right, I atone: in the beginning I was intrigued by Joong Ki's looks. They are quite blinding, believe me. Until I realized I was so preoccupied with not missing even the tiniest twitch of his beautiful face, I actually didn't see any. And I know for a fact his features do move: in the past I went as far as watching a whole saeguk for the sake of his bewitching smile.
His female counterpart is carved in an even harder stone.
Wait, was that a genuine smile I just saw on Eun Gi's face? No, silly, that was a pixel out of place! And I so wish all the pixels had disappeared, because let me here declare how incredibly and insufferably odious I found the female heroine. I am furious at the production expecting me to love her, when in truth we are confronted with a spoiled and selfish brat who suddenly becomes psychotic and an almost killer for no reason, then a tamed mouse with no memory, then back to her previous bitchy self with lots of all the wrong memories, then… let's leave it at that, for the sake of brevity if nothing else.
The evil lady is so similar to plastic I suppose she's recyclable, and the evil lawyer probably hides glass eyes behind those spectacle of his.
I understand this is melodrama, but the genre does not justify endless starry looks and robotic movements. Mind you, this is in no way the actors fault, as it is the writer's (and possibly the director's). With only three emotions to express, even Sir Anthony Hopkins would be at a loss.
This fiesta of happiness is crowded with an assembly of disagreeable characters I have seldom had the misfortune to see gathered. We have a hero who's devoted to martyrdom, a heroine who's as out as a balcony and several villains whose motives are more often then not unclear. If you're going to remind me in life people are never perfect, let me reply that statistically speaking it is absolutely impossible for such a large bunch of jerks to be all born in the same city, let alone all meet for the same events.
The music was ok. For a while. It soon became haunting, in the nightmarish meaning of the word.
Please do not expect me to give this drama a re-watch value. Right now I'm trying to regain my lost neuronal sensitivity. Before I'm stoned, that is.
Was this review helpful to you?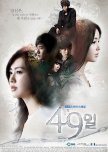 49 Days
12 people found this review helpful
This drama promises the viewers something and gives them something else.
It promises to be a fantasy drama and it ends up being a sort of religious/philosophical brick-Ã -brack. Fantasy requires a dream-like atmosphere - which is lacking here - and is built upon moments of true respite, be it a healthy laugh or a funny, surreal, fast paced adventure.
This show has nothing of the sort to offer.
It promises to give us a reason as to why these 49 days were given to that particular character and it ends up solving a corporate conspiracy.
It promises romance and it gives us friendship - which would be just fine, if only one wouldn't expect something different.
It goes as far as to close up with a supposed lesson, which I personally find pretentious. Because, unless you are 14 and have never read or heard of "letting go of the deaths and live your life to the fullest", there is nothing new to be learnt here.
I would have gladly accepted this as the main theme of the drama if they had chosen to narrate it in a symbolic way, or a unique direction. When content is trite, style has to take over, or the impression is we are taught a very obvious lesson. And while direction and photography were both good, they chose the path of realism, in direct contrast with the plot.
I was disappointed with the acting too. With the notable exception of Scheduler - and even he lost his spark in the last episodes - all the others felt contrived and apathetic. Mostly the main female lead, whose broody expression and slow pace became an exaggerated repetition already on episode 5. Mind you, I'm not criticizing the actress: for all I know, this could be - and probably was - a direction choice.
The music was good, I thought it soundtracked each episode with due discretion, never overpowering the scene.
Re-watch value: 1. Because once you are deprived of the thrill to know what's going to happen to these characters, the charm of it evaporates like puddles on a hot day.
Was this review helpful to you?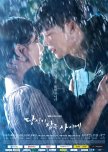 For a change, I've decided to get straight to the core of my enjoyment of While You Were Sleeping: the collective alchemy.
This drama is a constellation of highly interesting characters who shine individually, but are amazing as a group. When talking about chemistry, we invariably think of romance, but I've come to consider this an oversimplification, since the bond between friends, relatives or even respected colleagues can be just as strong and palpable as any romantic relationship, given these characters are well written and acted out.
After watching 4 dramas by the same pen, I can affirm this is the writer's signature. Her characters are always intensely human, imperfect, goofy… unripe even. Then, they grow, they overcome obstacles and they learn but, guess what, they stay human, imperfect, goofy and incredibly relatable.
Therefore, while I fully agree with all the other reviewers here who were not convinced by the love story, I don't consider it a major problem. Hong Ju and Jae Chan are a lovely couple, one we could all meet at the bus stop; they are very real, they talk to each other and their growing affection is not dragged for ages. The only downside of a "feel-real couple" is that it doesn't pierce the screen or our heart.
Again, I didn't really care. I loved the ensemble and was truly sad to say goodbye to them all. Even the main villain had a twisted charm. And although Woo Tak must be one of the dearest, most hug-worthy and adorable character I've come across in a long while, I venture as far as to say that had he got the girl, the end result would have been the same: sweet, but not sizzling.
The way I see it, this has nothing to do with the acting, but the way each character was written. The whole cast played exceptionally well and empathy for them was always high.
I loved the soundtrack too, but not at first. I warmed up to it slowly but steadily and particularly enjoyed Suzy's "I love you boy". Songs and instrumental pieces are used with due parsimony and don't overpower the scenes.
WYWS is sure worth re-watching. I'm already planning on luring one or more of my fellow watchers into sharing the pleasure with me.
Was this review helpful to you?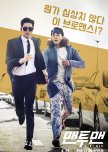 I chose this drama expecting absolutely nothing except the pleasure of admiring Park Hae Jin. I now believe it was the best approach, since I got what I wanted and more.
The plot is quite ingenious, even when almost all the situations these characters are thrown into range from slightly unbelievable to surreal, all spiced up with action and laughter. I don't think the drama ever intended to be taken seriously, and if you keep this in mind, you'll enjoy the whole show very much.
Let's get rid of its faults quickly, then. No matter what country they are in, everyone speaks English. Korean seem to live under the impression that the whole of Europe were a substation of the States, where, say, Russian people speak English among each other, prisoners wear orange in Hungary, and French eat cereals for breakfast. Ingenuities like these are scattered throughout the whole drama, but as I said, to fully enjoy Man to Man one needs to overlook the incongruities and stay focused on the characters and their antics.
In fact, the characters are all likable, even the villains. There's an ever-present light undertone to the drama which I personally found charming. No trace of melodrama is to be found, so that you can watch with due expectations but without having your heart shatter in a thousand pieces at every turn or boiling for anger at the injustice of life.
Park Hae Jin is a sight to behold. He's believable and engaging in the action scenes, kind of goofy in the romantic ones, clever and quick-thinking in his job and invariably gorgeous looking in his sleek costumes and generally suave style. Therefore, if you watch M2M for the sake of him, you won't be disappointed.
I loved the female heroine too. I'd read critical comments about her being annoying and inconsistent, but I honestly agree with none of them. I even liked her hairstyle: it makes her look younger and more breezy than she actually is, but it all adds to the inevitability of K falling for her and not for any of the stylish, fashionable women he meets for his assignments.
The love story between these two is sweet, but has to be taken as a side plot, not the core of the story. If you want to be swept away by a sizzling passion, look elsewhere. I was happy with this too.
The Hallyu Star made me laugh from start to finish and the same goes with all the secret agents whose actions are so conspicuous I had to laugh hard at their preoccupation with undercover and secrecy.
The music is kind of atrocious and badly edited, at times too loud and most of the time unnecessary. Some pieces got a smile out of me, which is the best I can say about this soundtrack.
Since this story does not rely too much on high voltage suspense, it can be re-watched again and again without losing its charm.
Was this review helpful to you?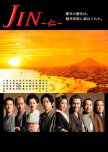 JIN
1 people found this review helpful
Among the dozens of dramas dealing with the time travel trope I've seen, this is one of the most intelligent ones, in my opinion competing only with Long Love Letter, an older Japanese drama with which it oddly shares more than it may seem.
The plot is surprisingly cohesive. I believe this is due to the fact that it doesn't linger on the technicalities of time travel itself, that is how did Jin fall into the past, why or what's the trick. By glossing over the sci-fi aspects, the drama can focus on the consequences of his jump, how his being in a place where he should not be is going to change not only his life, but the future he knows, triggering a chain of uncontrollable events.
Furthermore, it gives both the main character as well as the viewers the chance to reflect upon the ethics of the medical profession. In this sense, the drama is at the same time current and timeless.
It's strength however is in the portrayal of 19th century Japan. I grew increasingly fond of the side characters, was enthralled by the Courtesan Nokaze's story - also the most harrowing character in the drama - laughed at Sakamoto Ryoma's antics, adored Ogata sensei's wise demeanour and loved to meet all the other famous historical figures, also finding out that in choosing the cast and costumes, they tried to stay true to the physical appearance of these people as shown in ancient portraits.
All in all, scenography, photography and acting are excellent. Each episode introduces new characters and medical challenges, all of which I found extraordinarily interesting and intriguing, so much that I binge watched 11 episodes in a little more than 2 days and am now eager to start season 2.
The weak point of this show is the music. It's so repetitive, by the end I wanted to tear off my hair. Personally, I'd have appreciated the use of some traditional music, of which there are vague hints here and there, but not enough to establish a mood. I believe the ost is made of only one song and one or two instrumental pieces. A mediocre choice, in my book.
I have no doubt I'm going to re-watch this soon enough, possibly with a watching partner who's as interested as I am in the medical field. I suggest you try out this drama only if you like medical shows: that's the main focus of JIN, so if you're looking for something else you may be disappointed.
Was this review helpful to you?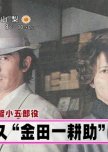 If you're looking for a mind-blowing movie with high production values, look elsewhere.
This is a Tenpatsu, literally a 'one-shot' drama made for tv, not for the cinema big screen. It feels a lot like a theatrical piece, with a stage-like set and clear-cut, almost cartoonish characters.
Once forewarned, you can approach this movie and actually enjoy it. Kindaichi Kosuke and Akechi Kogoro are two famous detectives created by the pens of two equally famous writers. You'll immediately recognize all the elements of a 'whodunit' thriller, with an overly complicated crime, a lot of hints given to the public, oblivious police inspectors and an amateur detective who complicates things before gathering all the possible culprits for the final revelation.
The plot is intriguing and the solution of the case is at the same time unpredictable and deducible if you pay attention to the hints. There's also a funny twist which I thought elevated the story by half a point.
If you like the genre, you'll like this little movie, which comes with the bonus of a pleasing cast and quite a lot of humour. Both Yamashita and Ito Hideaki play their respective roles very well, with easy flippancy and a good dose of self-irony. We are also introduced to the future recurring characters, among which an adorable little girl who serves as improbable governess and secretary of Kindaichi.
The music - extremely forgettable - adds to the comic... I hope intentionally so.
The movie can be rewatched, provided one has forgotten the plot. So, depending on the strength of your memory, in 5 to 10 years.
Was this review helpful to you?
As it seems, I'm destined to often swim against the current when it comes to popular dramas.
I was very excited when Code Blue 3 was announced, for I am a hardcore fan of the previous 2 seasons, but I ended up being extremely disappointed in this sequel.
Gone are the fresh feel, the modernity, the swift and yet harmonious pace that captured me in the past. This season is a never-ending sequel of people regretting something, apologizing for things they are in no way responsible for, whining patients and non-captivating medical cases. The addition to the cast – i.e. the new rookies – have all the cards to become interesting characters each in his or her own way, but the plot failed at giving us enough background to understand and empathize with them. Medical cases are chopped almost randomly: one moment we have a high tension accident and the next it's been resolved somehow.
Our dear quartet of now "senior" doctors, who after 9 years of working together should be a close-knit of friends/collegues, seem to have gone back to square one, barely talking to one another if not for a few encouragements here and there which felt kind of old, or given too late in the time of the story. My favourite Mitsui Sensei has been relegated to the role of mother/care-giver with one and only one worried expression on her face and no mention whatsoever is given to the fact that she is, in fact, a doctor herself.
I blame the writing and the editing. The change of scriptwriter is painfully clear. They tried to condense too much in the space of 10 episodes, cut some of the scenes abruptly, treated the medical procedures in a very superficial way, and reduced almost all female characters to sweet but bland things. Last but not least, there's a sad lacking of a strong chief figure that brings them all together, as it was the case of Kuroda or Tadokoro sensei in the previous 2 seasons.
Acting is kind of stony too, by almost all. The only glaring exception is Erika Toda, who acted marvelously as always and whose character's the only one with some substance, spine and development.
The music is fine.
I'm not going to re-watch this season. Luckily, I have the first 2 to enjoy again in the future.
Was this review helpful to you?