If you're still experiencing technical difficulties, please report it
here
.
I am currently holding a poll in forums for everyone to vote for their favorite OST tracks of 2017! You can find it
here
---
whenever someone mentions kpop or kdramas
I'm an EXO-L

WE ARE ONE
My bias is D.O.
I also like BTS, but only listen to their most popular songs.
By BTS bias is V (Taehyung)

---
Sometimes I watch anime too...
Your Lie in April
This is my favorite anime!!!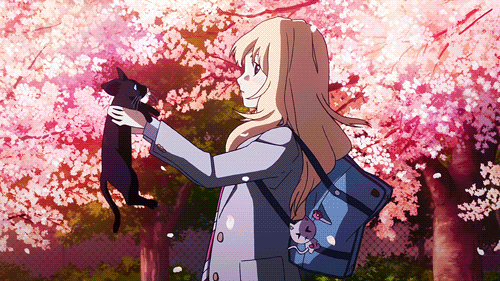 ---
The best show I have ever watched:
Avatar: The Last Airbender
I have rewatched this show so many times that I have lost count.
---
Hi!
When I am not fangirling over EXO or busy with homework, I watch kdramas.
What I choose to watch is usually influenced by the cast of the drama and my favorite genres, which include comedy, action, friendship, music, romance, and school. My favorite genre mix is romcom. I rarely watch heavy dramas, but I would choose to watch something dark if it is highly reccomended and reviewed.
The first dramas I watched were Dream High and Scarlet Heart: Ryeo.
I often watch dramas completely through, without skipping, so I take a really long time to finish one xD
One of the favorite things I love about kdramas is the music. I find OSTs different from the usual songs produced by bands because I feel like I know the emotions behind the OST songs. Listening to OSTs always hit me right in the feels!!!
I channel my love for OSTs on Youtube! (get it? cuz that's my youtube channel;P)
~Angela
You can also find me on  
---
How I rate dramas
Disclaimer: my ratings are biased and based entirely on my opinion (duh). 
I rate based on...
Cast/Acting (25%)*
character development (15%) + chemistry (10%)
Aesthetics (15%)
cinematography (5%) + OST (10%)
Enjoyment (30%)
Plot/story (30%)
*The percentages show the approximate weight of how much of that category influences my rating.
---
~Current obsessions~
This drama is so precious! I cannot put into words how different it is from other dramas. My advice to you if you haven't watched it yet: Drop/put on hold everything else and watch this. 
Statistics
19d 18h 2m
ALL TIME
577 episodes, 37 shows
List Updates
Currently watching

2

/30

2 days ago

Currently watching

10

/16

3 days ago

Currently watching

12

/20

3 days ago