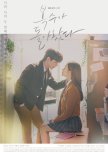 This review may contain spoilers
First of all, I only watched this drama because of Yoo Seung Ho. I mean, Yoo Seung Ho is a great actor, ever since he was little he was already superb in acting. I totally recommend everyone to watch this because you will surely not regret watching this - well that is if you like a drama that is about revenge.
I actually liked this drama because first, the acting was excellent. Every actor fits their role. Each and every episode, I felt happy, I felt sad and angry. Yoo Seung Ho is really a great actor, Jo Bo Ah also played her role well, Kwak Dong Yeon was also superb, he played that psycho or mentally ill role very well. I actually felt anger and hatred towards him, but when I reached the end, I could now understand why he felt that way.
Second, the chemistry of Yoo Seung Ho and Jo Bo Ah was 10/10 for me. THEY HAVE SUCH AMAZING CHEMISTRY. Every time they have some romantic scene, I WAS SERIOUSLY SMILING THE WHOLE TIME. I also remembered my first love every time i'm watching them.
Unfortunately, I wished that in the end, where they all celebrate Bok Su's graduation and Soo Jeong when she passed her exam, I wished that Se Ho was also there to celebrate with them. I just really wanted them all to be friends again.
Was this review helpful to you?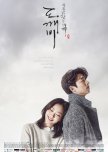 Goblin
5 people found this review helpful
Hmmm... Where do I start? Goblin is a must-watch drama. Be prepared to get angry, to laugh so hard, to feel miserable, and to cry like a baby.
Goblin is definitely a family drama. It is so touching, the characters acted so well, they are really funny when they're trying to be funny, they make us feel sad and happy at the same time. They are natural actors. So I gave the casts 10/10 because they deserve to be rated a perfect score. The OSTs was really beautiful. It adds emotions to their actings. This drama is really worth to watch.
Was this review helpful to you?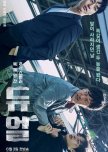 Duel
1 people found this review helpful
Wow. If I could define this drama in one word, "WOW" is all that I can say.
First of all, the story is unique. This is the first time i've watched a drama about a clone. The first episode was a little bit slow but entertaining, it was all about a cop whose daughter was kidnapped. After watching the first episode, you will get confused and you'll want to know more about what will happen next.
Next, the casts. THE CASTS ARE SO AMAZING! I heard Yang Se Jong was just a beginner in this field of industry but all I can say is, he doesn't act like it. HE WAS AMAZINNG! He nailed his role. I can' imagine how hard it is to act in three different ways. Sung Joon and Sung Hoon were two roles acted by him, himself. But you wouldn't recognize that those two roles were acted by the same person. Yang Se Jong really nailed this drama. The detective however, many people say that his character was annoying because he was always screaming and he's always not in his right mind. But I understand him, I mean, his daughter was kidnapped and on top of that, his daughter is sick and is in need of surgery immediately. I would also do anything for the sake of the person I love. Seo Eun Soo, I like her character. She was always calm and she's not like the other female lead who's always crying of who's always sensitive and nags a lot. She was just calm and she thinks of other people first before herself. For the prosecuter, I really don't like her face expression. I mean does she really act like that? Like she doesn't have any expression at all? Be it angry, scared, happy, disappointed, she always has that annoying smile on her face.
Anyway, I would rate this drama 9.5/10. The story was incredibly made and there's a lot of things that will confuse you and make you think, there's lot of plot twist, it really is great. I would definitely recommend this to someone who loves action, sci-fi, and suspense/thriller genre.
P.S. Oh and prepare tissues. This made me cry a lot on some episodes (especially the last one!!!) ??
Was this review helpful to you?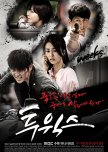 First of all, just to be clear, before I watch this drama, I was not a fan of Lee Joon Gi. He's dramas are mostly historical and I don't watch historical dramas. But after watching this drama, I surely became one of his fan.
The actors are great! Lee Joon Gi is really a great actor and this one proves it. Park Ha Sun was also great, she's not one of those actresses who's role will annoy you. The little girl playing Soo Jin is so adorable and cute! I'm really touched everytime there's Tae San-Soo Jin moment/scene.
The story is also 10 for me. I watched many dramas already and the story of this drama is different from others. The plot twists. Glue being Mr. Han's son (I felt sorry for him). You will really feel sad, happy, angry in this drama. This drama depicts how unfair life is if the ruler/the one who's in power is the bad guy. You can't do anything because you have no power in society. I was just so satisfied when they were caught, especially Moon Il Suk. It was great that they caught him alive (because there was an explosion), since he needs to suffer for all the things he has done. I felt very sorry towards Jang Tae San. He doesn't deserve those 8 years that happened to him. Imagine not knowing you had a daughter and she's now 8 years old. That was really sad.
Anyway, the characters were great! The story was ????????. I would recommend everyone to watch this, especially those who love action dramas. This one suits y'all.
PS. I really hope that In Hye will end up with Tae San. I feel sorry for Detective Im but, Soo Jin also needs his dad. And I also felt that In Hye still loves Tae San. He was just blinded by his hatred towards him when he left them because Moon Il Suk threatened him.
Was this review helpful to you?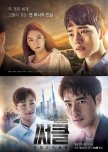 Circle
1 people found this review helpful
After watching the first episode, I have never been so confused in my life. There were many questions, there were many things that left me so confused. And the thing is, I like being confused because it makes me want to know more of what will happen next.
The story was a blast! 10/10 for me. It was fun and thrilling. First episode will make you confused as fuck but continue watching and you'll never be disappointed. This is the first sci-fi korean drama i've watched (because I know most of korean dramas are about detectives and about love), but this drama really left me with "WHAT?" "HOW?!?" "WHY?!" after every episode and that's the reason why this became one of my favorite korean dramas. There were many plot twists, and there are many things that will surprise you. Only few kdramas will satisfy most of us, and this is definitely one of those.
THE. CHARACTERS. WERE. AMAZING. Superb acting!! ???????? especially the one who portrayed Kim Woo Jin. Kudos! ???? He's acting will really make you smile, angry, sad, and will also make you cry. And also to his brother and to the alien girl.
The only thing that I wish right now is to have a season 2. Come on! Tvn don't leave us hanging!! What was that ending??? What was that similar incident and those galaxy eyes!! We need to know how she came on Earth and what her purpose is!! We need to know if there were also other people like her!!
OVERALL: THIS DRAMA IS REALLY A MUST-WATCH AND I RECOMMEND EVERYBODY TO WATCH IT. FIRST EPISODE MAY CONFUSE YOU A LOT, BUT IT DEFINITELY IS A GREAT DRAMA! ????
Was this review helpful to you?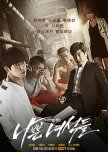 Bad Guys
1 people found this review helpful
First of all, after watching a drama, i don't like to watch it again since I already know the story, that's why I rated the rewatch value 9.
The sound effects and the background music was well done. It really did add suspense to the drama and makes the situation more thrilling and exciting.
The story was exciting, every episode there's a "wow" factor that you will never expect. The story explained clearly the background of each character.
The characters? Hands down. ??????????? they were really great! They own their characters and you can clearly see in their eyes the sadness, the anger and the hunger for justice. I wanted to congratulate Park Hae Jin because he nailed his character in this show. He really suits having these kinds of roles.
All in all, i would recommend everyone to watch this. If you're looking for a drama with suspense, thrill, and crime or law related, then this drama is for you!
Was this review helpful to you?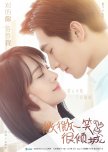 Love O2O
1 people found this review helpful
To be honest, I wasn't into Chinese dramas at first. And this was the first Chinese drama I watched. And I'm not going to lie, it's because of Yang Yang.
The music was great, considering I'm a half Chinese girl, I understood what the song meant and it wasn't that hard for me to memorize the song and fall in love with it. Plus, it was Yang Yang who sang the OST of this drama.
If you want to watch something which is light and just chill or relaxing, then this drama is for you. The story was good, the casts actings' were great, there was really a chemistry between Yang Yang and Zheng Shuang, it wasn't thst hard for me to fell in love with both main casts. The lover didn't have any complicated issues or problems between them.
The only problem in this show I think is that, the story was so perfect. There weren't any serious problems so it really is impossible to happen in real life. The great thing is that, even if it didn't have any complicated situation, it entertained the audience because of the chemistry of the main casts.
Was this review helpful to you?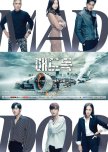 Mad Dog
0 people found this review helpful
To be honest, Mad Dog is a pretty complicated drama since it involves the problem of not just a common company, but an insurance company. I, myself had a hard time understanding some of the episodes because I don't know much about insurances.
Overall, this show is still a must-watch because of all the great actors. Each actors had a specific and unique roles. Their differences made them into a family. Actually I liked all the main characters in here, they didn't show their weaknesses and they're always putting up a fight for what is right. As for the antagonists, I don't like Director Cha. She seemed like a fragile woman who always fight but do not know who she's fighting with. She creates problem for herself, and always had teary eyes.
Anyway, the show consists of amazing actors and actresses so people will still enjoy watching this.
Was this review helpful to you?