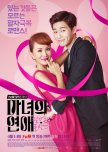 First review, here I go!
Witch's Romance was the light and fluffy romcom I hoped for!
At first, I read the synopsis of this drama and was unsure about it. It seemed like a plain story line, but the show was a clear example of why some shows do not need to have a over-the-top plot to be outstanding! The first episode automatically drew me in.
In regards to characters: To be honest, I did not mind the age difference between the characters because I have seen some noona dramas/movies in the past, but I wondered if the characters would have good chemistry. Thankfully, the leads had fantastic chemistry which had me coming back for a new episode each time! Not only did the leads get me hooked on the series, but the other characters got me hooked as well. There were so many likable characters in this show and many of them were well developed; it was definitely hard to hate them! The acting was also great, I am surprised many of these actors have not done many major roles yet! The humor was another great component of this show as well. Literally, I would laugh out loud every episode (sorry to my family for this reason! haha!)!
The music in this show was pretty great. The main male lead (Yoon Dong Ha or Park Seo Joon in real life) actually sang a song for the Ost and I was honestly amazed when I realized it. Great actor and singer? Jackpot. As well, the other songs were also catchy and suited the show. The music is something I would actually listen outside of the show. As for rewatch value: I would for sure rewatch it, although I dont usually rewatch shows. I will definitely be recommending this to anyone who asks for drama suggestions.
10/10, Give it a try!
Was this review helpful to you?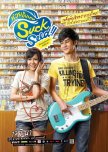 Suckseed
8 people found this review helpful
Suckseed is a realistic, but lighthearted representation of how growing up changes people; finding out what you are best at, making friends, falling in love, and sometimes even making some trouble are all part of this.
When I read the plot, I didn't think it was anything surprising or special. Although, I began to watch the film and realized that there was so much more to the story and the plot was much more interesting than I thought. Many twists and turns occur along the band's journey and there are lots of laugh to be had. I really enjoyed the sweet moments too!
In terms of acting, I thought it was well done. I never really realized how young the actors were until I read their profiles on MDL! They are still quite young so it is surprising to think about what age they would've been when this came out! Either way, kudos to them! Also, they fit their characters nicely and it was easy to relate to them. As I just stated, relating with the characters happened a lot as I felt how they may have felt in that moment and I really like that.
The music was pretty good! I have not heard music all that often in Thai films I have seen before, but since this film includes a lot of it I was in for a good treat! I really enjoyed it and I thought it was funny how they would always have the singer follow whichever character was listening to a certain song... because music is like having a friend by your side, right? Anyway, I do not rewatch movies all that often so I gave it an 8, but I feel like I would rewatch it maybe if I was in the mood for some music genre film!
Overall: 8/10 ! Enjoyable!
Was this review helpful to you?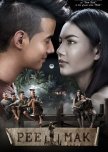 Pee Mak
8 people found this review helpful
I have finally seen the highest grossing film in Thailand and I do not regret seeing it at all! I have heard so many great things about Pee Mak and they were all true...
Lets start with the story. Honestly, I have never seen a plot like this before. While reading it, I thought the film would be something different and it really was. Thankfully, the movie was not tragic (because there was mention of the army) and there was loads of comedy. I must admit, part of why I held off on watching this film for a while is because one of the genres of the film is 'horror'. I am scared easily, but thankfully the horror is this movie was mostly stupid/funny horror, a.k.a the type that I actually like! For that reason, the film was very fun to watch!
The acting in this film was great! The four villagers were very funny and always made great jokes. I especially loved the bit about organic food! Mak was very cute and Nak was hilarious, while spooky at the same time. The actors were chosen well too. This was my first time seeing Mario Maurer act and he definitely did a great job (he was good looking too)! Davika Horne is also gorgeous and a great actor as well! I dont know the names of the villagers, but they were a pleasure to watch!
There was not a lot of music used in this film. Although, the music used to set the mood always fit the scene properly. As well, this movie is definitely good enough to rewatch if you want to see something funny and slightly romantic at times.
Overall, if you want to see something silly or just want to familiarize yourself with Thai films, this is a great choice!
Was this review helpful to you?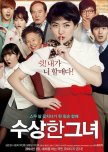 If you were given another chance, what would you do? Miss Granny is a movie which ponders this question in a hilarious and heartwarming way.
I had heard of this movie many times before deciding to watch it. Finally, I decided to read the synopsis and it made me want to see the movie immediately! The storyline in the movie has been done before, but includes a unique twist. It really reminds me of the movie '17 Again', but this time the lead is a old woman rather than a middle-aged father. At first, the movie seems like it will only be a comedy and nothing more, but I quickly realized I was wrong. There are many heartwarming and emotional scenes as well.
Wow! I loved the acting in this movie. First, the characters were all great. I really enjoyed Mal Soon, especially when she acted as Oh Doo Ri! I laughed so much! Mr.Park and Ji Ha were so cute and I really liked them too! Now, onto acting. There were a lot of great actors included in this film! I have not seen Shim Eun Kyung in anything else, but she did so well here! Absolutely hilarious! I was also super happy to see Kim Seul Gi in this movie, she is such a joy to watch! In addition, Jung Ji Young really did well. I have yet to watch anything with an idol who is a bad actor!
The music was really catchy! I did not expect all this great music at all! Shim Eun Kyung is a great singer and was super surprised! I honestly thought they made her lipsync or something, but when I checked out her bio and found out she could sing I was glad to know that really was her voice. I would for sure listen to this music outside of the film! In regards to rewatch value, I would definitely show this to someone or rewatch it myself!
Overall, 10/10! Awesome movie!
Was this review helpful to you?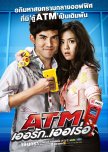 In search of a movie that does not take itself too seriously and does not make you think too much? Well, you're in luck! ATM: Er Rak Error is what you have been looking for!
The story intrigued me. Reading the plot, I knew this movie would be really funny and I was right! There is tons of comedy in this film. The humor was mostly slapstick and somewhat gross at times, but still very enjoyable. It was not the funniest film I have ever seen, but I still had some good laughs. Oh, and many shocking moments as well! As well, there were many romantic elements in the film. This includes the relationship between the main leads and other supporting characters. The romantic parts were done well and since comedy was included, it was easy to laugh at the antics the couples took part in. The only negative thing I might say is that at times I felt like some parts dragged longer than they could have, but they were not dragged to the point where I was completely bored.
The acting was actually done quite well! Each actor played their character properly and suited their role precisely. Nothing too fake (like I have seen in one past Thai film), so it was fun to see the characters interact. Now on the topic of music: there was not a lot of music in the film, so I really could not say how I felt about it (which is why I just rated it 7).
Usually, I do not rewatch films, so I do not think I would rewatch this. Although, if I was in the mood for a carefree movie then this would be a solid choice to go back to. Overall, I am scoring this film 7.5 mostly because I thought it was good, but not the greatest thing ever! Many great components, and fun to watch! Watch it for yourself!
Was this review helpful to you?