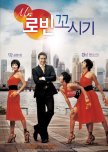 Pretty as Daniel Henney is, I'm afraid he's the weak point of this movie. His acting is not really at a professional level, and his line readings are stilted and wooden. Uhm Jung Hwa acts circles around him. The plot was underdeveloped but pleasant enough. The music was lovely and evocative of the appropriate emotions.
Was this review helpful to you?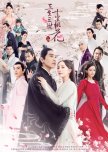 I really wanted to like this drama, as many people I respect loved it. Sadly, I found it a struggle to finish. The writing was inconsistent, had many plot holes and illogical elements, and most characters were unlikable. I have difficulty enjoying a drama if I can't connect to the characters and care about them. Without emotional involvement, all that's left is plodding through 58 hours of tedious , repetitive plot. I would never rewatch this, and it has left an unpleasant taste in my mouth. I've never seen so many callous, obsessive stalkers in one drama. Even the lead female character was selfish and petty.
Was this review helpful to you?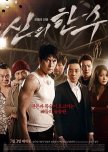 Fine actors wasted in a tedious movie. Zero character development, little explanation of motivation or relationships. The action scenes were competently staged but uninventive, and memorable largely for their enthusiastic gore. Since the characters are underdeveloped, I had no interest in the outcome of the fights.
Was this review helpful to you?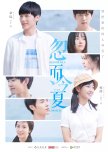 This drama started really well with a 9 or so episodes of high school shenanigans, friendship, and romance. The last 21 episodes are a morass of weeping, sighing, noble idiocy, lack of communication and soulfully staring at walls and scenery. The drama is at least 10 episodes too long and drags interminably. I nominate it for Mopiest Drama of the Year award. The OTP chemistry was great, the acting was good, but it was all squandered on a turgid plot. If you decide to watch, just watch the first third and skip to the end.
Was this review helpful to you?