The website is currently undergoing maintenance. Sorry for the inconvenience.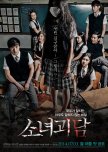 This isn't  a movie about a ghost. This isn't a movie about a boy who can see ghosts. This is a movie about bullying, about violence in school. You won't find this scary, but you'll like it because this is a movie about two friends who want to bring peace upon a lost soul. This has jumpscares and blood and all of that stuff, but what is scary here is the story itself. Things like that happens and this movie wants to show you the truth about the reality.
The story isn't finished. The characters could have been a little bit more complex, but if you'll take 90 minutes from your time, you'll find that you needed this movie.
Was this review helpful to you?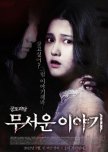 I would like a drama with something like this. Those horror stories weren't horror at all, but they were interesting. I liked the female character, she tried to escape, but she was stupid to not kill him or to not hurt him. I would like to know if he killed her or she let her go (or she will remain with him to tell him new stories?).
In the beginning I thought that this movie will be a bad one , but it was a good movie. So if you want to watch something scary, but not so scary, at night, you can give it a try.
Was this review helpful to you?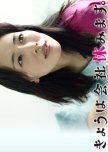 It is a funny drama with some romance that will make you to wonder "why this girl is so stupid?". That was my opinion about her, she was stupid. ?he is overthinking everything. (in a negative way) I wanted her with the second male lead and for him I watched the whole drama. Asao Yuu is  a man who knows what he wants and knows how to get what he wants, while Tanokura is just a flower boy (her first love in some way, cute and all that stuff) who (yeah, he is good because he protects the female lead and knows how to make her happy) can not decide what he really wants. This is a good drama if you are bored, but if you are not, you can watch something else.
Was this review helpful to you?