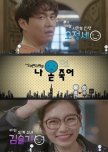 It's really good movie and i found it funny overall the actors and actress did it well, every single scene is must watch i didn't skip even a second cause it's really good, the plot got my heart and definitely watch it again and again.
Everyone will realize when you're in his position watch it so you'll know what i am talking about, it's just 1 hour and 15 minutes pretty short but it's full of emotions.
I found this special drama because of kim seulgi she's really good also jungse i already saw some of his dramas/movies and he's a good actor over all they're excellent.
If you're thinking to watch this then do it right away!
Was this review helpful to you?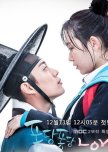 This drama is must watch for all K Drama Lover even to your mom & love ones, yes it suits for everyone. Every scene counts and draw into my heart. I Loved how they act and show their emotions in their eyes it's so beautiful.
Well at first i thought it's a long drama cause i saw a lot of BTS pictures on IG of the PD of this Special Drama until i saw some ending picture and i'm little bit curious about then i give it a shot and now i'm here loving it and definitely watch it again and again.
I cannot compare this one to all other cause it's really really promising the actors/actress the plot. all i can say is bravo 10/10. for real i know i'm not the only one who really loves it. i laughed i cried and imagined that i was the one who's from the future and meeting someone to the past.
well before i watch this i all ready knew who are the main characters and i'm really expecting for really good drama but they gave me a perfect year ending drama for 2015
for those who's confused to watch this. i'll tell you it's WORTH watching for so give it some try! your 2 Hours will be turned into years cause you'll go back the past LOL.
Was this review helpful to you?