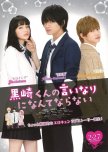 I didn't like how she was treated at all. I don't get the purpose. The acting was okay, I mostly watched this for NANA.
It was VERY cheesy. Good for young kids to enjoy but not for me lol
This was probably the first time ever in my life where a girl made my heart skip and beat so fast, that ending was amazing and nana is amazing for it.
Huge plot twist and I wasn't even paying attention to the whole thing.
It was more like abuse and weird submissiveness to me that didn't make sense because she could have just said no many times.
Any way I won't watch this again because it's just not my taste. They were too young to act like this and I'm too old to watch youngsters act weird, although they're probably my age today.
Was this review helpful to you?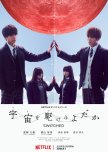 Switched
2 people found this review helpful
So a friend on IG mentioned this. I didn't want to watch it because of the suicide part but I gave it a shot.
I was ok with it because I guess it can help someone who feels alone and wants to end it to think about it more.
Personally, I end up being the one who rejects help and thinking noone is there for me but sometimes it's actually not true.
Kinda being Spoilerish, so let me just talk about the show.
I watched it all just now-I couldn't wait to see what happened next. luckily for me I work from home and don't have school, hence the warning in my headline.
It was short and sweet which is great. This show really makes you want to be nicer to people and maybe even look out for those who are always hanging out alone.
The acting was amazing because I could really see the actual "switch" through their acting, they did an amazing job with that.
Some parts were incredibly confusing, but I tried to ignore the technicalities of everything and ended up enjoying it.
Now I will look up the actors and see their individual works :)
Was this review helpful to you?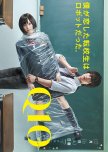 Q10
1 people found this review helpful
The actors got me hooked. First of all, I love Sato, I first saw him on Rurouni Kenshin, so I already knew he would have been great in this.
Maeda really made me want to keep watching this movie. She looked so much like a robot <3
I loved how they made Sato do things a guy should always do to a girl, even if she is a robot. It made the show that much more enjoyable and not cringey.
The subtitles really got me fugged up, but surprisingly I still was able to love this show so much!
The cast fit in so well, the chemistry was amazing and especially between maeda and takeru. Really wish they would do another movie together, it would be so amazing.
Was this review helpful to you?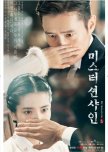 This review may contain spoilers
...along with the rest of the characters (R.I.P).
I came for nuest's "and I", stayed for the show.
The actors were amazing and went above and beyond expectations. Later on I found out the main actors are pretty good well known actors (western action film star and the handmaiden cough cough) also the supporting actors are amazing as well. I didn't know that about them but luckily kpop exists and it's what brought me to check this show out in the first place.
So the music was a A+ for me. There's definitely a few that make me want to cry along with the scenes.
At first I really loved AeShin and Eugenes romance, but Dong Mae was such a good runner up (lol). It kind of breaks your heart that he lived the way he did. I also fell in love with Hina! Kim Min Jung needs more roles like these.
I read about how the accuracy of the history might be off, but who cares? It's a good fiction story anyways, even if they got a few details wrong lol.
I didn't give it a perfect 10 because a few things made me go, "but wait, couldn't they have just done this?" or "that doesn't make sense!" etc. For example, the train... also, dong mae- why u HAVE to fight the musin society? and the hotel- couldn't they have just- anyways. You get what i mean.
Was this review helpful to you?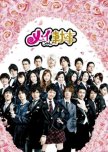 Sato Takeru is so cute and jumpy. I loved episodes 7 to 10 because of him.
What I like is how this is a true love triangle story where someone kind of gets "friendzoned" I guess.
What I don't like is how ... some people ended up with the wrong person in the end. But it lets the audience be hopeful for the future lol, I wish they had an update on the characters future way later, like 5 years later.
Just watch it if you love how cute Takeru is. And the main guys squinting eyes lol
The characters are so amazing I loved this one.
Was this review helpful to you?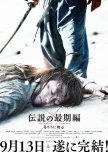 I absolutely loved this movie for many reasons but mostly because it flowed so well.
I haven't watched the anime since it's older and ..idk but I might watch it eventually. There's just so many anime series and movies I have on my list :../
I fell in love with Sato because of this series.  I would say this made him  famous since it was a live action but yeah you should really watch his other movies.
His acting is amazing. His confidence is amazing. I loved Kaoru too, their chemistry was great.
I would watch all three movies again, it was just that good.
Was this review helpful to you?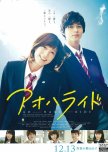 I love the main characters a ton. Honda is adorable as heck I wish she were in more shows and movies that showed her cute sides. The story was great, it almost made me cry.
Acting was great!
Music was pretty good too. I would not rewatch because it's too sad and too much annoying parts from the boy and support role girl...
I wish it were happier... you know?
I got enough sadness in me so i gotta watch happy shows lol
You should watch if you are into the drama, and sad parts of a movie. Also if you are into good endings like happy not sad endings
Was this review helpful to you?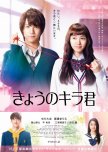 Definietly will be one of the top romance dramas ive seen this year. I loved the main characters. The girl is the most adorable girl ever and I wish she played more cute characters like this, it suits her well.
The story is cool, not like any other high school stories I've seen so far.
The music isn't very memorable. I wish this was longer because it was so good and the girl is just adorable I can't get enough of her.
I watched it over 2 times in one sitting because I love her lolol
I guess the only this I don't like is that its short...
I loved how it made me happy in the end.
I didn't read the manga oops but it was an amazing movie. Wow I ramble oops, please watch this!
Was this review helpful to you?