If you're still experiencing technical difficulties, please report it
here
.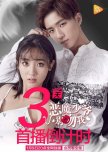 A very easily enjoyable, light-hearted show with classic romance-comedy tropes that ended up unconsciously becoming addictive to watch and hard to stop (especially at the end of Season 1...) (*trying my best to be objective in this review*)
While Master Devil uses many familiar romcom tropes reminiscent of Itazura na Kiss and Hana Yori Dango (amongst others), the show stands out well in being a GOOD well-written romcom WITHOUT all the unnecessary angst, frustration over stupid/extreme characters or developments, and exaggerated/pointless drama.
The plot is well-balanced and well-written in being reasonable in its developments, while staying true to the classic tropes of romcoms. There is not only a good balance of romantic development between the leads, but also ample time given for the female lead Chu Xia to independently develop her own story arcs and interactions with other characters without the male lead.
The plot is written in a more realistic way for instance, such that it is NOT a girl-against-the-whole-world trope like the desperation felt in Hana Yori Dango. Similarly, the characters are also written quite distinctively and developed in a reasonable way. Contrary to the title, male lead Qi Lu really isn't an ass at all, even if he may be unfriendly. Many of the supporting characters are really nice, and even the antagonists themselves aren't completely irrational or hateful in their behaviour.
Admittedly still, there is still about ~10% of plot development that doesn't quite make a lot of sense and requires suspension of disbelief, e.g. the first episode lol. (But all will be well once you get over that bridge.) However, I feel like the amazingly funny/cute character interactions would completely make up for this~ (especially interactions with the male lead ;))
It was really a breeze completing this show, helped by its short 20-minute episode length and addictive previews. Forgiving the laughable CG (from the first ep) and not-that-great OST due to its lower web-cdrama budget, the young actors and plot still held the show up well and hit all the right notes for me in delivering almost everything I'd have wanted to see in a classic romcom, without the frustration.
That being said, it's EXTREMELY important to leave a disclaimer that these 23 episodes is NOT a completed story and will be directly continued in the upcoming Season 2 (which I'm still dying in anticipation for). Hence, with the HUGE POTENTIAL for romantic development being left in the air for Season 2 to pick up from, I have been left in a state of withdrawal, which also makes for the high rewatch value of the show, simply from being classic, light and cute.
Was this review helpful to you?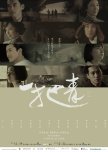 A Touch of Green is consistently heartbreaking, heavy in its themes, yet amazingly gripping, painfully realistic and most importantly, so very human. A shining gem in the age of stagnating Taiwanese dramas, this terribly underrated show is 100% recommended for its superb subtleties in writing, excellent character developments and fantastic acting amongst other things.
Strong female characters in a feminist drama, three-dimensional yet flawed characters, a touch of romance and sheer quality in writing+dialogue intertwined with great acting - what's there not to love?
PLOT: It is hard to summarise this show into a seemingly exciting synopsis without sounding like every other historical drama. In fact, it's because there are SO MANY THINGS happening that you are just pulled along with each episode without much time to think about what just happened. And things don't necessarily happen in clear cut arcs either, unlike more simplistic drama plots. What are cliches even?
However, a more important reason for this is the sheer heavy nature of the show. The first third of the drama is still fairly easy to watch quickly given its relatively more lighthearted nature. The show even arguably has its fair share of unexpected comedy to balance the heartache.
But soon, you will realise the drama is gonna take you to discover new lows. Just when you think that things cannot get worse, the drama proves you wrong time and again. It seems nearly impossible not to cry at all throughout the entirety of the show.
Hence a word of warning for all those (planning on) watching this, this drama definitely requires mental preparation. However!! This should never act as deterrent for you from watching the show! The story and characters are all so good there was no way my friend and I were planning to drop this.
CHARACTERS: In this highly character-driven plot, the characters are the backbone, flesh and the shining glory of this drama in many essences.
Again, it is hard to describe the main characters succinctly because it would do them no justice at all to create a stereotype for them to fit in. All of them are so complex and unique that the show definitely acts to shatter typecasting of the actors themselves.
In a nutshell attempt, Zhu Qing is independent and takes no BS from anyone yet beholds an unspoken innocence. Guo Zhen is also not just a charismatic and defiant pilot, but also harbours darkness in his heart only leaked through his sarcastic jabs and comments.
image
A great source of enjoyment from this show was simply watching the character development of all of the characters, especially across the more obvious "arcs" across time. It was also brilliantly portrayed and written how the characters kept their quirks and personality in some way or form across time. Yet all of them also grew and changed because of their respective painful experiences into new roles that the audience would never have thought to expect from the characters.
Human nature is so strongly presented in this show to our delight~. None of the characters are stereotypically "good" or "bad". Most significantly, the wives and their seemingly demure nature is contrasted with the sacrifices and moral dilemmas that they are willing to go through for their husbands.
The relationship between the main characters are also constantly changing with new events. While they are friends and love each other, they fight, they leave snide remarks, they seek forgiveness and even betray each other.
Sometimes the characters even do seemingly inexplicable and irrational things, yet that is exactly what makes the show so human and complex. Even minor new characters are constantly introduced with almost none of them disappearing insignificantly.
STORYTELLING: Another part about this show I enjoyed very much was the narration/dialogue and many subtleties delivered in the filming direction.
Using the voice of Mo Ting, Xiao Zhou's daughter and various objects in the show, many beautiful metaphors are delivered – the fake math equation 5×1=3, time being a drug with unknown side effects; a dove; plane 513; and the pilot's bomber jacket next to Shi Niang's qipao being kept.
There is simply so much depth being included into every scene whether with dialogue or not that not a single scene should be missed.
OST: The main reason that I came to know of this drama was through Hebe Tien's OST MV for this show titled "As it is" which can also be translated as "Numbed" or "Jaded". This theme song alone epitomises much of the show's heartbreak and complexity in its lyrics and appropos dramatism.
Clearly, the MV was enticing enough to reel me in to desperately find sources for it just to find out what this interesting-looking story was about.
REWATCH VALUE: There's probably so much more subtlety to appreciate from the script through rewatching, especially with the level of depth and complexity in the writing of characters. Hence, there should be a lot to still enjoy in the sheer quality of this drama, as long as you're prepared for the whirlwind of emotional drama to ensue.
CONS: If there is any thing to complain about this show, it's that it can be hard to understand. The show uses specific and historically related references, so it's somewhat easy to get lost and not catch why certain things are happening to the characters. Simultaneously, the characters themselves often use roundabout sarcastic jabs and often don't mean what they say. So once you lose the context, it's hard to understand what they really intended to mean.
However, the main problem for more international audiences with watching this show is the complete lack of English subtitle versions for this show (at this moment), not to mention the already few sources online for the original raws. (Though it remains to be seen how this level of complex subtleties can ever dream to be translated with equivalent poise.)
So if you CAN understand Chinese, PLEASE do give this show a try, because this show is really THAT good. I cannot do enough justice to this epitome of an underrated drama which swept accolades at the 2016 Golden Bell Awards, other than you being able to simply watch it and see it for yourself.
Was this review helpful to you?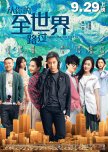 After listening to the OST very often even before the show released, I had been looking forward to this show JUST for the OST without much expectations for the plot or story.
Following the love stories of three men, I Belonged to You is a poetically written slice-of-life, but stands out even more for its absolutely beautiful cinematography and sound.
Given its slice-of-life nature, the plot wasn't particularly exciting or notable, but still good enough to find at least something to like, like the cute interactions of Mao Shi Ba (Yang Yang) and Li Zhi (Bai Bai He). In terms of acting and characterisation, characterisation was still commendable and reasonable given the short duration, and acting was solid, given the strong cast. But seriously, that is not even the main point of this review. Because it is in the absolute beauty that is the cinematography and sound that alone justifies making this into a movie format as completely worthwhile.
As someone who usually doesn't pay attention to cinematography, it must be said that nearly every scene in this movie was extremely beautifully shot - from cityscapes to character dialogue shots and nature landscapes. The aesthetics of this movie alone are to die for and 100% wallpaper worthy nearly everywhere.
However, this show was not only a feast for the eyes, but also the ears! The OST that I listened to before watching also did not disappoint, with amazingly appropos timing with the story, to leave a good strong impression without being overused. Even the background music, the soothing voices of the DJs, and effects of setting on speech were immaculate.
Overall, this would probably be a good light movie to watch to chill and relax to escape the problems of reality, with amazing aesthetics and sounds to recharge your senses, which would also make it enough to consider rewatching again at some point. :)
Was this review helpful to you?