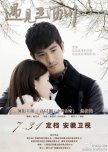 If you are tired of rich perfect boy & ordinary girl matches then you might consider this little gem. Do you question whether a guy living in perfect material comfort with perfect endowments can still be a wonder decent human being? Can an ordinary girl living a simple life with no particular ambition or determination really be a special interesting person?
There are no outside factors used to make more interesting, prove, or test the strength or trueness of their love. (IMHO, The outside elements wasn't important. Those were there for the reader's benefit ;)) People other than the 2 leads barely even realize they went through such tumulteous storm.
There's also Godfrey Gao & his character Wang Lichuan. Bother actor & character are multi-lingual, multi-cultural which my reader, I think you are as well. Did I mention Godfrey & Lichuan are very hot. ;)
The book that this show was based on is out of this world. It has sadder & more mature tone. The show is fluffier, trying to be funny. Male lead nicer. The side characters in the show are pretty good too. There are flaws in it. Definitely don't miss out on the magic that is Remembering Lichuan. Read the book first if you can.
Was this review helpful to you?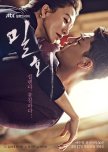 Have you ever finish a drama and feel "full & warm"? Then you should try Secret Love Affair. It is slow like an art movie. It is intense. There's pure love here. It is not tinted with chaebol's money. You could say the love here is better than all the money in the world. The lead's acting is amazing - dont need flawless makeup as a filler for bad acting. It is a work of art.
Was this review helpful to you?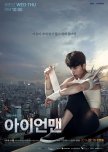 What a intelligent drama! It is refreshing and different. The world would be a better place if people live like the leads here! The characters are good decent people. Dont have so much of the silly shenanigans to create conflict. Each character has to reflect and figure out how to deal with the situation in the best way.
It is slow but stay with it. I found lots of gold nuggets in this drama!
The "pathetic" quote is my all time favorite line in Kdrama. I always hate how rich male lead would sweep in and "save the world" for the poor female lead. This is like a "reply" to that cliche. Kudos for the writer for coming with that line. Simply! wow wow wow!!
Most people dont like this show. So message me if you do!!
Was this review helpful to you?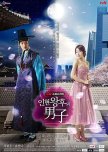 Love this show. The leads are very relatable - seem more normal/realistic people. Need a break from impossibly good looking male leads with bottomless bank accounts. Ordinary, sincere, good people got lucky and fallen into a wonderful magical story and found each other.
In the beginning -I liked the way female lead took charge of the relationship - crack through the heart of the male lead. It is very cute. He - on the other hand - thinks about thing & events, This is how smart people should behave & live. It is not cliche - but sweet portrayal of how man and woman meet each other & learn each other & care for each other.
Not to mention. Hooot kisses!
Was this review helpful to you?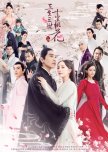 This show is not bad. I dont think it is should have higher rating than Scarlet Heart which is a masterpiece. Eternal Love is probably the first Wuxia Fantasy I skipped watched all the way to the end. I cried heartily at their separation for over 2 episodes.
Love the costumes!!!! Love the hair styles and the makeup. Sceneries are not perfect but pretty good.
These immortals lived hundred thousand years but some of their antics are a little lame. Wish for a little bit more new interesting ideas in Wuxia world. Oh well, maybe in another decade. But also what can you expect from a "plagiarized" book.
Little disappointed that Yang Mi character who lived over 70,000+ years still wasn't stronger. She cried too too much at the end. I know that this gut wrenching love but still.... she is a queen with magical powers whose family let her get away with everything and yet... her life wasn't very much interesting. Other than those beautiful gowns....
Ye Hua is too hot. Yang Mi is so beautiful, love her acting. I cant get enough of her.
Was this review helpful to you?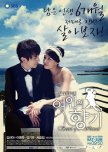 It's been 36 hours since I completed Scented of a Woman.
If you have ever feel your heart grew cold by the prevalent hectic modern culture, feeling a little beaten by this life or feeling bored by the seemingly endless cycle of this rat race - then it is time to watch Scent of a Woman.
I literally cried through 10 pcs of tissue. For 12 hours straight. The next morning I was reborn.
Enough said??
Was this review helpful to you?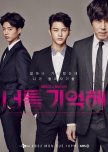 I love this show. I think it is might even better than Healer on some level. There's less gimmicks more exploration of issues. Lots of inner struggle for male lead. It is about child abuse, the making / un-making of a monster, forgiveness, brothers & moving on.
Male lead is a wonderful role model /perfect man. I love how he takes care of his brother & female lead. Watch it with your boyfriend, brother, male friends! Love the female lead too - so refreshingly different!
Was this review helpful to you?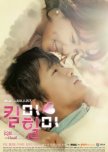 It's a bird? It's a plane? No, it is a drama featuring a love story that a modern woman can enjoy with minor frustration.
Why?
1. The chaebol's money didnt do much for the leading lady. The money only provided a chance for us to enjoy the eye candy of luxurious surroundings. Love Cha Dong Hyeon's house!! His grandma's house is an overkill. Plus do they really need that many servants bowing to them. There's only 2 people living in that house.
Please writers no more of this sh*&. Most rich people are very cheap & greedy - that's how they accumulate that wealth.
2. Leading Man has mucho psycho problems due to previous generation's wrongdoing (psss - money is root for evil.) Leading woman who is a psychiatrist felt sorry for the dude & CHOSE to help him & show him that humble life is the happy life. Yay!
During my 2nd rewatch - Only miss is that leading woman was too docile in the relationship - he always got choose whether to take her or not. Wish there was a little push & pull that Master's Sun does have.
Aside from irresistible good looks - wanted to see more other qualities that makes the leading woman fall for him other than sympathy or childhood connection.
Ji Sung is a great actor - but somehow I am not convince that Cha Do Hyeon really fell for Oh Ri Jin. They should've show more of her abilities/appeal!
That's all folks. I am off to rewatch more Kill Me Heal Me!
Was this review helpful to you?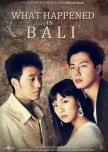 I've been brooding over this show. I really really hate the ending - it is such a cop out ending BUT I love the show. I will give out reasons why I love it:
Reason #1
Here's a quote from the show from an Italian philosopher named Gramsci:
"Social class between people didn't exist only in middle ages. Their hegemony is blinding us from the truth."
(Hegemony means dominance of one group on another. I had to look that up.)
Reason #2
So Ji Sub - I can look at him for another 20 episodes.
Was this review helpful to you?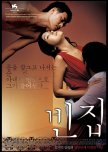 3-Iron
1 people found this review helpful
This what the director Kim Ki Duk says of this film:
We are all empty houses
Waiting for someone
To open the lock and set us free.
One day, my wish comes true.
A man arrives like a ghost
And takes me away from my confinement.
And I follow, without doubts, without reserve,
Until I find my new destiny.
Need I say more? are you going to watch it?
Was this review helpful to you?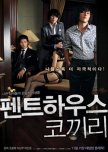 So if you are tired of the same old plastic perfect dramas. Tired of seeing these pretty oppas and wonder what else is there under those sexy eyes and beautiful cloths. If you can handle something dark - this movie gave me a dose of a balm that soothe my oppa addiction. It was satisfying to see what might lurk behind the shiny veneer of a beautiful man.
I hope next time I feel a terrible oppa thirst after watching shows like Healer or YWCFS - i will turn to this movie for a bit of thirst quencher. Clink! Clink!!
Was this review helpful to you?