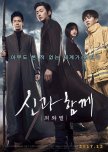 This movie was nothing short of amazing. The acting was on par, the storyline quality, the flow and character development extremely good. I was mostly impressed by actress Kim Hyang Gi that I didn't know at all until I saw her in this production. The entire cast was awesome, but my favorite character was the advocate Hae Won Maek played by Joo Ji Hoon. The movie addresses family matters, hardship of life, the notions of good and evil, the feelings of inadequation and guilt. It reveals our imperfect human nature, and makes us reflect on our own existence. This movie is so filled with emotions. I found the different hells very original visually, however the weakest point for me was the CGI at times, that looked rather cheap and messy. But it was overall very delightful and very well deserves its position as one of the biggest hits in Korea's film history.
Was this review helpful to you?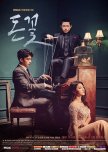 This review may contain spoilers
I might as well start by stating the obvious : one of the top 3 shows of 2018 and we're only in February. But this level of quality is hardly ever surpassed, kdramaland or not. Rarely has a show been able to keep me interested and on my toes, from beginning to end. Do NOT be fooled by the 1st and 2nd episodes, which absolutely don't reflect the greatness of this masterpiece. You might be turned off by some of the "cheesiness" at the beginning, but past those two episodes, it's a totally different show.
STRONG POINTS : Jang hyuk's performance is phenomenal, the downside of this is that his skills are so superior that he tends to outshine everyone else. Jang Seung Jo is the 2nd best thing of the show. Dude, going from his performance in "I Order You" to this, was absolutely unbelievable, what a spectacular actor! The "makjangness" (I know that's not a word lol), i.e. the unexpected directions that the story constantly took, was simply brilliant. Pretty much 70% of what you assume will happen won't. Trust me, you don't want to speculate. The cliffhangers at the end of every episode are frustratingly good. This drama is CRAZY. It's a game of who's who and who's not who. Yeah I know the previous sentence doesn't make much sense, but the drama is that cray cray lol. Money Flower also reveals the worst side of human nature when it comes to wealth. Greed is a serious issue that can affect even the most honest man, when put under certain circumstances. It made me question my own relationship with money. As for the OST, the music is perfect, the violins ? OMONA ! I can't remember but one song with lyrics, everything else is a bunch of fantastic instrumentals. This is pretty rare in a drama (my 1st time seeing this) and it was a pleasure to hear all those well selected melodies.
WEAK POINTS : The female lead, Mo hyun's character is subpar at best, and I won't blame it on actress Park Se Young, she has talent. It's the whole "seeing the world like a 5 year old" mindset that they gave this character that is annoying as heck. It's like this girl saw this world through rose colored glasses her entire life and suddenly woke up by 30 years old. Even when reality hit her hard, I still found her too freaking sweet!
DEBATABLE : Sorry to the fans who loved the ending, but it seemed to be an open one. I've read two theories and both make sense. I just hate those because I can never choose. I prefer clear concrete endings. I'll elaborate on it in the comment section (comment will be tagged as spoiler so no worries). That's the only reason I didn't give it a 10.
OVERALL : This drama is more than entertainment. It's an experience. Jang Hyuk was already in my top 5, but he is officially my favorite actor since this one. His talent, his ability to carry a whole show, are undeniable. Everything was awesome from the pace, character development, story telling, OST and cinematography. I'm pretty sure this drama, being a local hit, will change the game in kdramaland.
Was this review helpful to you?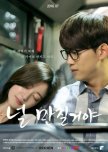 (Very Short Review) Cringe worthy from beginning to end. Ok Taecyeon did a decent job (but he could have done better), the female lead's boyfriend had a poker face half the time. Everything happened too fast, even for a mini series, besides the main leads, other actors' skills were extremely subpar at best and highly irritating. Some things were utterly ridiculous, like wearing a hat to "hide yourself" from the people around you, and mind you that was not a superpower. If you like Ok Taecyeon you will at least enjoy his beauty and fashion sense, otherwise, it's a waste of time.
Was this review helpful to you?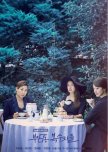 Avengers Social Clubs is one of those tv shows to watch when you want to see women taking charge of their lives, and valuing their self-respect instead of  the stereotypical catfighting over a no-good man that is not worth the drama. The main themes are friendship (mostly female), justice,  different forms of abuse regardless of generations, corruption and bribery,  family secrets, amongst other things. Many touchy topics were addressed, which I found extremely refreshing and brave.
All the main characters were interesting and well played. My favorite were Jung Hye and Soo Gyum, who were not supposed to get along given the circumstances but actually grew to heart each other. My only regret is the lack of balance of "good" and "bad" people,  there is some sort of gendered greatness. 80% of the good people were female, 20% male. The vast majority of "trashy people" were males. I hope you girls won't dislike me for this, but although I am a woman who 100% support women, these dynamics didn't make the show realistic. However Soo Gyum almost made up for this imbalance, he was a pleasant surprise.
Either way, it was very enjoyable, and the humor was unexpected. I assumed it would be dark from beginning to end, but caught myself laughing out loud a lot of times.  Thank you tVN for yet another good production!
Was this review helpful to you?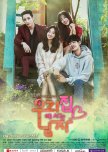 (Short Review) The lack of love and harsh criticism of this drama made me think 20 times about watching it. But I'm so glad I gave it a chance. Sweet Stranger & Me is more dramatic than really rom-com. There is a little dose of cheesiness, but once you get to know the backstory of the leads it takes an entirely different turn. Could it be one of the reasons people disliked and dropped it ? Since it wasn't what was expected. I thought I would laugh all throughout the show but it took a dark turn quite quickly. Ironically, this unexpected turn of events is what actually kept me interested.
STRONG POINTS : The plot itself. It is… a bit strange ? I'd even say a little controversial. The whole family situation made a few viewers uncomfortable, however once you understand the motives behind the choices of the characters, this situation makes perfect sense. The leads are good actors. In fact, all the actors of this drama are doing a great job. The fact that Ko Nan Gil pushed Hong Na Ri to stay true to herself, this is the best way I could state what I wanted without spoiling. He's a very supportive guy.
WEAK POINTS : The love story evolves too rapidly. The female lead trusts too fast too soon, she seems wise on the surface but makes decisions like a kid. And towards the end the drama gets a bit draggy. The music is forgettable.
OVERALL : Not revolutionary but not bad or boring either. Of course it's not phenomenal, but it's just one of those shows to binge watch when you have time to kill at home on a stormy day, the kind that I typically rate "7 to 7.5", as in entertaining enough.
Was this review helpful to you?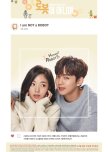 (Short Review) I expected a very vain message about girls having to look and be perfect with little to no personality. Well well, what a pleasant surprise. I'm not a Robot has a great cast, amazing scenery, fun and light comedy. I'll seriously give much more credits to male writer-nims because many do deliver in terms of role distribution for women. In fact, impressive point ? The female roles. None of the girls are one-dimensional but all have a mind of their own and very distinct personalities and styles. I always appreciate when one girl doesn't follow the norm in terms of image, here we have Sun Hye, a sexy, assertive and self-assured thick girl. Weakest points ? First, how long it took for the secret to be discovered. All this dragging made the whole situation look stupid. And second, Pi's evolution, I can't really say more otherwise I'd have to spoil.
Don't expect 80% of the show to be funny, for all you comedy drama fans, expect quite a lot of drama too. Yoo Seung Ho confirmed his talent, Chae Soo Bin that I saw for the 1st time here totally impressed me, Kang Ki Young is now one of my current obsessions, not only because his acting is pretty good, but hey the icing on the cake is that he is attractive and that's one of the many reasons we watch dramas, right ? All in all, very enjoyable. How this production turned out to be flop in Korea is a mystery to me. I respect countries' tastes but I really can't fathom this one. I give it a 8.5/10!
Was this review helpful to you?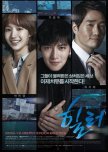 Healer
1 people found this review helpful
(Very Short Review) The thing that struck me most about this drama, and that I will always remember, was that it was the 1st one that I noticed had ALL women playing very important non-conventional roles, had multi-dimensional personalities and kicked ass in their own way.  For this alone I was thankful. It showed the often very undervalued progress of the korean industry (and society) when it comes to women, their roles and their worth.  Ji Chang Wook won my as a fan with this very drama, and actor Yoo Ji Tae was beyond phenomenal. Watch. Re-watch and Re-Re-watch!! Definitely recommend.
Was this review helpful to you?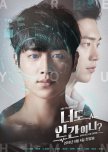 (Very Short Review) What would you do if you were faced with a robot who showed some humanity ? Would he be just a block of metal to you or would you start seeing him differently? What if he showed more humanity than you? I won't give any detail about the story, I'll just say, this drama was RIDICULOUS! Rarely, rarely has a sci-fi production moved me but this one is so creative, different and bold. Seo Kang Joon is my new hero. It takes a special artist to give life to such paradoxical characters. I really really didn't expect much from this show but I was blown away from start to finish. The cliffhangers are insane, everyone's performance is on point, the story is impressive and besides a couple of cliche elements (which I absolutely don't complain about - all genres have their formulas), it was unpredictable. Gong Seung Yeon is a very talented actress, and did an excellent job here. The only reason I'm not writing much is because, I have so much to say that I know somehow I would end up spoiling. Jo Jung-joo writer-nim? I don't follow writers, but I'll be stalking this one. All I can say is : WATCH IT, Re-WATCH IT, buy the DVDs if you can support it, wear the T-Shirt, buy the MUGS, tell your neighbors about it! Definitely one of the BEST dramas I've seen to date, and one of the top 3 dramas of 2018.
Was this review helpful to you?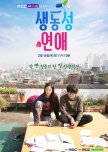 (Short Review) "Vivid Romance" is neither whack nor excellent. It is enjoyable though quite forgettable,  and short enough not to make you feel like you've wasted your time. It's actually the 2nd mini-series that I have been able to finish. The storyline was interesting, since it addressed the inferiority complex of those who are unlucky in terms of genetics and background. That would have been a good script for a standard drama.  All the actors were good, the male and female leads were excellent, especially actress Jo Soo Hyang who was the bad girl in "Who Are You : School 2015" and left a good impression on me at the time. But I watched this mini-series to see more of Kang Ki Young (after seeing him in "I'm Not A Robot"), who plays Jo Ji-Seob here. He did an awesome job, now I know he's also good at comedy!
All in all it was okay, nothing to write home about, but at the same time fun to watch to kill time. Will I watch it again ? No, like all mini-series everything happens way too fast, since there's not enough time for character development. Maybe this format is just not for me. Would I recommend it ? If your goal is to see more of a certain actor's skills or if you're a fan of one of them, definitely. If you're looking for something revolutionary or at least memorable, then move on to something else.
Was this review helpful to you?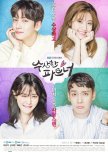 Now that I have watched the whole drama (because of  Ji Chang Wook, let's be honest) I understand the complaints. I'll start with the good, move to the bad, and finish with the ugly.
The Good : When I started watching the show, I expected mainly comedy, based on the 1st episode (didn't remember the synopsis). While it was fun to watch, it dealt with dark issues, and revealed a lot about man's fragility and his natural tendency to be selfish and do evil, including when it comes to love. As predictable as the romance was, the criminal cases weren't. I thought that making a drama about serious murder cases so digestible was not an easy task, and very well done. I also appreciated the fact that the female lead was not as gorgeous as the male lead. It's usually the other way around. She was not Ms Perfect, but just an everyday girl, and very opiniated. Ji Wook was generous and transparent, in real life he would make an awesome partner.
The bad (actors) : Very few actors can mix deep emotions with comedy. Ji Chang Wook can do it easy, but Nam Ji Hyun is not as good. She's awesome to make you laugh, but when it comes to moving you to tears or making you angry, I couldn't take her seriously. She's not good at conveying deep emotions. She can't cry to save her life. Well, at least Ji Chang Wook and Dong Ha (who was terrific) made up for her average skills.
The ugly (plot) : Some things were too unrealistic. Now I know this is entertainment but this is not a fantasy or sci-fi drama, this is a legal one. No woman in her right mind would move in where Bong Hee lived so fast. There's more to say but then I would have to spoil a lot. As for the characters, Yoo Jung was a pretty blend and irrelevant one. Self-centered, childish, unable to self-reflect. I never liked the situation between Eun Hyuk and Yoo Jung, and until the end I never liked those two.
In conclusion I enjoyed the drama at first but it went south by the 30th episode, now I get why it gets so much bad rap. It was too long (32 episodes of 30 minutes would have been more than enough), some circumstances were too unrealistic and the ending was beyond lackluster. Where were the fireworks ??? Way to frustrate an audience after 40 freaking episodes!!!!
Was this review helpful to you?