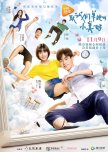 This has become my absolute favorite drama of all time! So cute!! And the last episode...omg...it was absolutely, amazingly perfect. <3
I remember I had found out about this drama on YouTube when the trailer had showed up on my feed (https://youtu.be/GUV50QDDR-M). I was about to not click on it, but I'm glad I did. The trailer was soo cute and I really thought that the show was airing already. I immediately shared the trailer with my friend and she was hooked in! We began obsessing over when the show was going to air, and even counting down how many days until the first episode would release (lol). If you were following the drama on it's MDL page, you would know that the airing date was originally said to be November 30, but then it was updated to November 9! I think I've watched the trailer more than ten times now just to fill the time as I wait for new episodes to be released.
This drama is generally about a girl who is the childhood friend of the boy she likes. They go to school together, and eventually mutual feelings develop. While this happens, a new male student is introduced, and happens to become the male lead's rival (there is a female rival too, but she isn't a major part of the story). Although there is a love triangle, nothing overly dramatic or harsh happens between the male characters, except for a little jealousy here and there. This is mainly because they share the same friend circle, and the boys are pretty mature...although...the male lead gets jealous quite a lot XD. Also, the story secretly highlights some real issues people face in life, and that not everything in life goes as smoothly as planned (work, college, relationships). On a side note, the high school portion of the story does take up a majority of the drama (meaning there are more episodes focused on it), but nevertheless it is still a wonderful drama.
I also want to point out some key characteristics of the different people in this drama.
Chen Xiaoxi: She is a very easy-going, cute, innocent, and funny character. Although she isn't the brightest when it comes to her studies, sports, and other things, she shows determination regardless. I personally think she is the friend people wish they had during their childhood.
Jiang Chen: He is very smart, good-looking, and mature for his age. Unlike many other dramas, he does secretly like Xiaoxi back--though we constantly see him trying to pretend to not be interested in Xiaoxi--and isn't afraid to let her know later in the story. I love that his love for Xiaoxi never strays, and in his heart there is no room for anyone else but her.
Wu Bosong: He is a very thoughtful, sweet, and funny person. We often see him running back and forth to get things for Xiaoxi and make sure that she is okay. A lot of the things he does for Xiaoxi he hides it from her, and I especially loved the time where he told the store owner to say that everything was less expensive than it really was, for Xiaoxi. He is the guy that all girls wish they meet. He is honestly just soo caring!
Jing Jing: I absolutely love her, she is such a great friend to Xiaoxi, and stands up for her friends no matter one. She is smart, pretty, and strong as an individual.
Lu Yang: He is so cute and funny. Although he is very childish, he can be a very serious person. He is a person who does not take friendships lightly, and will always help out no matter what.
I personally found this drama very cute, funny, and light-hearted. It has just the right feel and even though it's supposed to be a romance drama, it didn't feel overwhelming. What I mean by that is the drama didn't have one scene after another that was solely focused on the main characters, at least in the beginning when they were still in high school. It didn't shout "ROMANCE" all the time. It was balanced, and focused in on other relationships too and the overall "story", if you get what I mean; which I think is something Chinese dramas excel in. For me, I prefer when dramas develop an exciting plot and not just an exciting romance story. As the story goes on, I noticed that towards the last few episodes where it is focusing on their adulthood, that the pace of the story picked up. Although it did not affect my experience in watching the drama, I wish the drama could have slowed down a little bit and been a little longer. There were multiple times where the story suddenly jumped through a period of time in their life ("one month later").
Overall, I would definitely recommend this drama. This is literally the drama I have been waiting for for my entire life. No other drama can compare. A Love So Beautiful has a simplistic storyline but such a powerful one too, conveying all sorts of emotions.
P.S. If you were wondering how tall Hu Yitian is he's 188cm, and Shen Yue is 160cm.
Was this review helpful to you?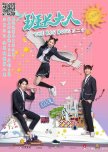 Wow! The ending had me screaming "ohhhh myyy goddd" because it was just funny how it ended the same way this whole story had began in the first place.
In this second season of the drama, the story continues. It is just as cute and funny as the first season, but in this one we get to see even more interactions of the main characters.
I have to say that I absolutely love all the characters. They were very cute and so funny! One thing that annoyed me was the funny, but irrelevant episode where they played the mafia game, trying to guess the killer and all that.
Overall, the story is about two childhood friends who come realize that they mean much more to each other than they had ever imagined. By the end of the season, we can see that the female lead has matured, and the male lead has figured out some things; such as that one's way of living cannot be claimed as better than another person's way of living. Meaning, Liao Danyi's lifestyle choices are not the same as Ye Muxi, and they do not have to be. Therefore, Liao Danyi realizes that his perfect life is not a standard for Ye Muxi is follow.
The ending is a happy ending for sure, but it cannot be considered as the best ending. Not because there was no romance but because it left me wishing there was more beef to the ending. Plus this web drama had explicitly stated that it isn't focused on romance from the very beginning, so do not expect anything romantic to happen in this second season.
Was this review helpful to you?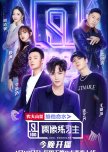 It has been a long journey and an emotional one too. This show was so beautiful it basically ruined and took over my life. It basically put me into a state of depression when I realized that the show was ending, and that is what it will do to everyone who watches the show. Bewareeeeeee!
This show is about 100 male trainees selected from 31 companies, who are competing for a spot in the debuting group. The debuting group is comprised of the top nine winners, and is decided through the final votes of the Citizen Producers. During the four months there, the trainees are given different evaluations. These evaluations involve a group battle, concept (singing, dancing, or rapping) evaluation, and mentor collaboration. The mentors assigned to this group of contestants are made up of people who have some sort of experience in the music industry. Whether it was a year or more of experience being on stage, the mentors were able to share their knowledge and experiences with the trainees.
Although the show is based off of another, it has its own uniqueness to it. It is not just the concept of the show that is important but the trainees and the mentors who made the show amazing. Throughout this journey, we can see that the trainees grew significantly, even those who seemed to be very good from the very beginning. Though many members of the show had left one by one, they still remained (and were remembered as) a big part of the show (Dong Yanlei, for an example), and the rest of the trainees respected them very much. What really made me love the show was watching the interactions between them. Many of them were kind and caring towards each other, not to mention the relationships they shared with the mentors were wonderful (I recommend watching the behind the scenes, Xin Fan, game times, and short footages of them in their dormitory because they were always funny and exciting, and it is where the audience gets to know the trainees more). At the end, the show welcomed those who were eliminated for a final performance on stage, during the season finale.
There is not much that I would change about the show, but I would have really liked it if the mentors had some sort of influence over the winners of the debuting group (not saying that I want to change anyone!). I love each and everyone who made it, I just wished it could have been made fairer for those who were not quite as popular. The selections were made solely based off of who the audience liked the most. There were many amazingly talented people who did not make it very far, not to mention were underrated and overlooked most of the time. Do not get me wrong, everyone who made it in the finale are hella talented, but the lack of mentor input made the show more predictable. Other than that, I am completely satisfied with the show and the nine trainees who made it! Plus many of my favorites (and bias) made it!
Was this review helpful to you?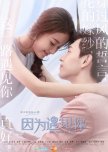 It has been such a long time since I have watched a drama that could make me tear up soo many times.
This is a very good family drama that had me in tears throughout the show. I loved the story and all the actors/actresses who portrayed the characters. Although I was originally led to this drama because of Deng Lun and a YouTube FMV (fan made video), once I started the first episode I was immediately hooked in. I completely disregarded romance, and was actually watching it because it had a meaningful and engaging story line.
Because of Meeting You is a story of how powerful family and love can lead to both selflessness and selfishness. Everything the majority of the characters ever do in this drama is because they care for someone, but in the process, their actions end up harming other people. There are definitely just as many heart-wrenching scenes as there are heartwarming scenes.
At times, Yuxin (the sister) really got on my nerves because of how extremely selfish she was, and all the lies on top of other lies to cover a background she should not have hidden or been ashamed of in the first place. Other than that, the development of the characters were very significant. I liked that I saw growth in each and every character. The ones that touched me the most was the character development of the Yunzhe (older brother) and Hui Jie (head embroiderer). I also found He Juan (Yunzhe's mother) quite funny, and Le Tong (daughter) very cute. Overall, the acting was excellent.
This drama is most definitely re-watchable, but one teeny factor keeping me from giving it a rewatch value of 10/10 is because I am not sure I want to suffer through Yuxin's lies again (it triggered me so much...).
Finally, I absolutely loved how the ending came full circle and ended with a little insight on how the title: Because of Meeting You came to be. It was ultimately about two lovers tied by fate meeting again and because of each other they are able to overcome much greater obstacles (as presented by the story line).
Was this review helpful to you?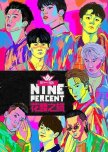 So happy that these clips came out because we get to see more of Nine Percent!
After the show Idol Producer, Nine Percent travels to America where they learn from choreographers and music producers, and also have some fun at Universal Studios. These episodes showcase their life after the show and how they interact with each other. The time they spend in California learning, assigning and rearranging choreography and studio recording times contributes to their future performances, which are the fan meetings they hold when they come back to China.
I'd recommend this to fans of Idol Producer and Nine Percent.
Was this review helpful to you?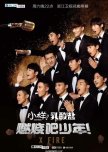 X-Fire
2 people found this review helpful
This review may contain spoilers
I came across this show and wanted to watch this because of Han Mubo and Xiao Zhan. This show is a few years old but at the time I had watched it, I had already watched Idol Producer and therefore knew who Han Mubo was. I also came across Xiao Zhan on a variety show, and thought his singing was really nice. The boy group, XNINE (????), that comes after, not entirely as a result of this show but formed from contestants of the show, was a group I have listened to before, unexpectedly.
Here's a little rundown of the show: The show is a competition where the contestants are split into two teams based on the selection of the judges: Chunchun and Shuqi (or white and red team), in the first episode. Thereafter, the contestants are paired up, creating eight pairs--four on each team. The pairs must prepare a performance for the stage within a week and they get strictly judged by the "bosses". At the end of each episode, they get ranked from 1 to 8 and after so many rounds some contestants get eliminated. In the first round of elimination, four get eliminated and the remaining contestants get reorganized into groups of three instead of pairs, so there are four groups of three--two on each team. Performances continue each episode, and through the remainder of the show four more get eliminated, leaving eight contestants left by the final round. In the last few episodes, the groups within each team combine into a team of four and compete for the debuting team. The debuting team is based upon the final stage and will consist only of members of the winning team.
Overall, the show was pretty entertaining. The music was good, and I liked that there were judges and that it wasn't just based off of whether audiences liked them or not. The judges were not biased, and left them with praises and critiques on their performances. I wished there were more scenes of the contestants interacting with each other, but in general the show kept me interested. In the last episode though, I was a bit confused since I did know the history of XNINE and who the members were, and there is no real explanation on how the were formed. The debuting team was X-FIRE but they never really debuted (?), like as a group of four. I was just left a bit confused in the finale since XNINE is the actual group and it actually has nine members not four. Although this is not something that takes away from the enjoyment of the show, but it was just worth mentioning. Also, definitely check out the boy group XNINE, *but* only after watching this show (if you do not want any spoilers), they have great music!
Was this review helpful to you?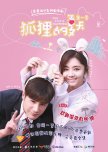 It was so cute and funny, I love it!
After being busy for a couple of months, I needed to watch a good drama and this one was perfect! It is light and fluffy, and was a very enjoyable watch. There was not too much drama nor complicated relationships that made me stressful.
It is about how Gu Chengze and Li Yanshu meet each other and gradually start to develop feelings for one another. They start off rough, with the both of them constantly bickering every time they see each other. At first they were enemies and despised each other, then as the story progressed on they began to adapt to each other's living conditions and behaviors (such as Li Yanshu's lying habits). Eventually, they end up living together and it is essentially what drives them closer together.
I liked how the story kept me wondering what was going to happen next, and I was always excited to continue watching. There are many questions that I developed throughout watching the drama, which kept me interested. I laughed a lot while watching this, and I love Tan Songyun. She is such a great actress, and does not disappoint. I have watched several of her works: The Whirlwind Girl, My Mr. Mermaid, and One Smile is Very Alluring. She is so pretty and always makes me laugh. Although I do not know much about Jiang Chao, I feel that he portrayed his character fairly well. His aura in the story does not come out as completely cold and distant to the female lead, there are actually many very cute scenes (and they made me laugh too).
Some have complained that there are too many flashback scenes, and I agree. Especially towards the end of the season, it was a lot more noticeable and I became more aware of how many times they would repeat a scene. However, this did not bother me at all. The season does end off suddenly, but fortunately I watched it after the second season aired so there is no gap or loss in interest from me. I will definitely continue watching. Cannot wait to see what is going to happen!
Was this review helpful to you?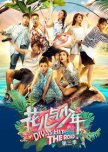 I absolutely loved everything about this show!
This show is about eight celebrities who travel to South America, Africa, and Australia, under conditions where they are restricted from contact with anyone other than their traveling companions, and will manage everything on their own without the help of their managers, personal assistance, and the TV crew. The group assigns roles for some members to manage (such as a money-handler, because they are given a budget) and the "tour guide" is assigned by the TV crew. Although this is a reality show, it does have multiple messages/themes that are presented within the show. The show reinforces and hits hard on friendship, trust, frugality, family, and independence. Throughout the show, the audience gets to see the experiences of these celebrities and how they deal with their emotions, behaviors, and physical state when they are pushed to their limit. At the beginning, it was clear that some members felt lonely, tired, and uncomfortable, but each and everyone of them remained determined and held together until the end.
Personally, I feel that I have learned so much from this wonderful show. There were so many times where I could feel what the members were feeling, and there were even scenes that had brought me to tears. I remember best the scenes that sent out very strong and important messages. One of them, where I had cried during was when they were in Rio and Zu'er was alone, which reminded me of how Chen Bolin was alone in Africa, as well. It was an emotional moment only because they were thinking of their families and travel companions. Zu'er was surrounded by crowds of people, in a foreign country, that were living in the moment with friends and family, while she was standing alone, and it not only affected Zu'er but as the audience we learn to appreciate having certain people in our lives. As the audience, we can see that being away from those that we care about is a terrible feeling. Another scene where Zu'er feels this way is when she finds the money her mother secretly stashed in her shoes, this immediately caused her to tear up and think of her mother. During the time there we could see how much Zu'er, an eighteen-year-old girl, who at such a young age is separated from her family for so long, begins to miss home. Towards the end of the show, the team faced money problems and held a discussion to solve the problem. This revealed the idea of not living so luxuriously all the time, like spending money on food that doesn't get finished and then trashing it. It was truly emotional to see how these celebrities' persevered through the hard living conditions and tasks.
Overall, I highly recommend this reality show. It is fun, care-free, enjoyable, educational, and has such a great cast. Everyone has their own merits and they are certainly a funny crew. As a audience member, this show has inspired me to want to travel to Africa and become a volunteer for a short period of time.
Was this review helpful to you?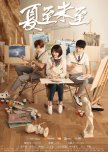 Not all stories have a perfect ending and not all life problems have a happy ending.
This is a story about a group of friends who have grown up together, and eventually move onto the next chapter of their lives. It focuses on the nature of life and how it is not as exciting or smooth sailing as we predict it to be. Life is not a math problem that has a formula with steps for us to follow through, there will always be unexpected variables thrown our way and most of the time we will not be prepared to handle it. The drama reveals how true friendship can help people through difficult times, but it also shows how some friendships are not as pure as people think. The world is filled with those that want to help others, but it is also filled with people who want to hurt others. There will always be people with hidden agendas and dark secrets.
Although this drama has "main characters", their status seems to fade towards the end, with the supporting characters having more prominent scenes that practically started overshadowing the leads. The relationship of the lead couple started to get bland and uninteresting, but nevertheless not all love stories in life are as exciting as we imagine it to be. I found this to be a very real reflection of life rather than an unrealistic message to the audience that life and relationships are perfect. On the other end though, I found Lu Zhiang and Yan Mo, and Duan Qiao and Yu Jian's love stories to be so cute and romantic! Their love stories really spiced up the rest of the drama.
This was a long watch, and I admit it was not one I binged watched either. I had to stop for a while after watching about half of it, and picked it back up a few months later. I think having a break halfway through may have changed my opinion of the drama, and lead me to watch it with a different perspective. Overall, I think it is a pretty great drama to watch. It is about youth, life, and love but more so about the love shared in relationships with friends and family.
Was this review helpful to you?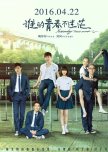 This is yet another Chinese movie that made me cry my eyes out.
The story is about a perfect student who is top in her class, and she meets a boy who is the complete opposite of her. As he pulls her into his life, she learns unexpected things about him, and he even opens up her eyes and heart to a whole new understanding of the world.
It is a powerful story that highlights the importance of living in the moment, doing what you want to do, and cherishing those around you. Your future is not set in stone, and sometimes you need to take a few risks.
Although the story was very good, it was a bit fast paced and I wish I had seen more of the other characters, like Li Hongyi. Once again, Bai Jingting does not disappoint, he is a very good actor. Overall, the movie was great and it sent a wonderful and powerful message to the audience.
Was this review helpful to you?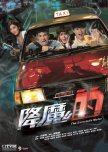 The very ending was just...wow...*mind blown*. I can't believe it ended like that! I want to know how that is even possible and what happened, why...HOW is he back?
The drama was super easy and light to watch. I decided to watch it while working on one of my art pieces, since I understand Cantonese and thus the drama did not require me to read subtitles.
It was ultimately about Ma Gwai and the discovery of his identity and role in the world. Shek Gamdong guided his way, and allowed him to see his importance and impact on other people's lives. Although it is a light-hearted drama to watch, there were scenes (especially the ones about how much his birth parents and adoptive mother loves him) that pulled on my heartstrings and had me in tears. I do wish that they had more action and interactions with the supernatural side of the story, but unfortunately it didn't and I felt that that made the story lack a little bit of spice. A lot of the more supernatural activities happened towards the end of the drama with the fighting and such, but don't get me wrong, it was funny and still managed to keep me interested in the story just fine.
Going off on a tangent, Kenneth Ma (plays Ma Gwai) has really gotten older. I wouldn't say this is one of his super-duper best dramas, so I would recommend checking out his other ones too! He is actually a very good actor and super funny. Also, Ram Chiang's hair in the drama...hahaha!!
Overall, I recommend watching it if you would like to binge on something light-hearted and funny.
Was this review helpful to you?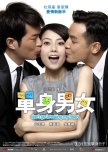 The movie is essentially about a love triangle involving two guys and a girl. It is kind of cute and hilariously stupid at the same time, and sort of messed up (in a funny way) in terms of how the relationships unravel and the people act.
So there is Zhang Shenran who is this guy who is completely in love with Cheng Zixin, and has been for years. He only waited so long because she was with someone at the time, but now that she is single again he finally approaches her. They happen to work in buildings that are facing opposite of each other and communicate through sticky notes and hand signals behind their office windows. However, Shenran has a bad tendency to be distracted/lured by other women despite how much he likes Zixin. He claims it is due to his "high testosterone level", which ultimately is what causes problems in the development of their relationship. Then there is Fang Qihong, the "Martian." He is morally speaking the popular choice because of the whole concept: 9 out of 10 men cheat, the last one is thinking about it and the 11th one is neither (Martian), which would be this guy. He is first introduced to the story when he saves Zixin from a car accident. At the time he dressed and acted like a homeless person, but was actually an architect who lost all inspiration and started drinking. However he becomes the one who cheers Zixin up from her last relationship, and she also inspires him to work again.
There ends up being so much bouncing back and forth (done in an annoying but comedic way where I ended up not minding it at all) and it actually leaves the viewers trying to guess who the female protagonist will end up with.
Was this review helpful to you?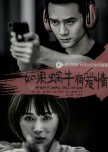 Great ending! Left me in tears and wanting another season.
The story revolves around Ji Bai and Xu Xu, who are cops. At first Ji Bai is not happy with Xu Xu's qualifications in joining the team and asks her to retake the physical exam in three months. She is known to be a genius because of her ability to psychologically analyze situations and people, that's what got her a spot on the team, but her physical ability fails to meet the expectations that Ji Bai holds for his team and for becoming a cop. The two work together to help one another with their problems, and to solve the crimes committed and uncover who is behind it all. Starting in China with a kidnapping crime and eventually they make their way to Myanmar where they put a stop to a huge drug and human trafficking business.
Overall, the story was very well written but for this drama you need to pay close attention to the plot, as it will get confusing very quickly. I had to watch the drama twice (a year later) in order to grasp some of the things I missed. The first time around I got lost and was confused how everything connected together, but the story is actually one whole case comprised of crimes that lead/link to one another. But don't let this be a reason to not watch the drama. You can still perfectly enjoy it without picking up on every single detail of the story. If you are not looking for a heavily focused romance story, this is perfect. The romance is enough to leave you entertained but does not take away from the rest of the plot. The chemistry between the main leads are undeniably cute!
The plot was very unique and different from a traditional detective story. What I wish was different would be that instead of one big case, they could add in just a few more smaller ones. The story sometimes got overwhelming because it was always one thing after another. Right when you thought you could take a breather and pick up your phone to respond to some text messages, something sudden happens and you end up not replying. But don't get me wrong, this is a great and very entertaining story, I didn't even mind watching it a second time.
Was this review helpful to you?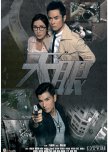 The ending was super cute! I wish there was more...
The story is about two twin brothers who have been separated at birth, and knew nothing of each other's existence until the present day. The older brother, Szeto Shun grew up in a stable environment with family, while the younger brother, Cheng Nik Hang, grew up in a bad environment without a stable family setting. They finally get the chance to meet after thirty years of separation due to an arson case, where Szeto Shun becomes suspected for the crime. Out to seek evidence that he is innocent, Szeto Shun runs into Cheng Nik Hang who now believes that the Szeto's are his family. As the story progresses, the two brothers both find themselves liking the same girl, and from there everything spirals out of control.
I thought that the story was very well put together. It was very elaborate and as you watch, the story pieces together flawlessly. I really liked how both of the brothers had shared similar characteristics:  smart and sharp-eyed. Overall, there is somewhat character development, and I wish there was more to Szeto Shun and Jan's relationship. Although, I did love the relationship shared between Tai Fu Lung and Agatha/Fa. I also think that the most significant character development was seen in Tai Fu Lung. His willingness to change for Agatha was really moving, especially when he buys her a bracelet and proposes to her with a ring he bought using money he made through blood, sweat, and tears.
Ultimately the "eye in the sky" refers to the usage of security footage solve problems as well as hide secrets.
Was this review helpful to you?