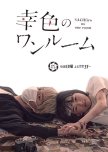 So people are saying this is dark drama when really it is not...... So our girl (on the day she was going to kill herself) is "kidnapped" by a guy in a mask...... but is it kidnapping or rescuing when that girl gets beat by her parents and raped by her pervy teacher at school? I will let you be the judge but this is really something for sure. Seems to be based off a manga so I am not clear on how the story will go but from just the first two episodes I find it strangely cute and very heart warming to say the least.
If you are on the fence because of the description then please take a look and give it a chance .i think he didnt kidnapped if we take a look on otherside he actually rescued her ffrom her filthy fucking life now she is happy with him who he is protecting her,giving her happiness not doing anything wrong until. if she can find her happiness with him wats wrong than ?
Was this review helpful to you?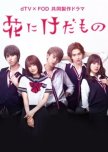 manga is nothing match to this live action ....its fucking boring for me and charcters cant able to keep up with there characters. personally manga showed to much charcter developmnet but in this i was so bored with unnatural acting ......actress is fucking boring to begin with. male lead is pretty mch good for me if he got good directions ....
i hope japan seriously make shoujo mangas like orange ,ao haru ride,etc they were almost perfect live action ...
even supporting roles are annoying for me
ahhahah too much complaints becoz i love totally loved manga one of my fav mangas ....in million of shoujo's haha
Was this review helpful to you?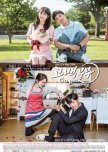 i have read manhua and it was fucking awsum ...the couples were married in young age but after they grow up as old couples they got into fight more frequently and not loving each other as they used to ...housewife who wants to do many thing in her young her but due to young marriage she is unable to do anythings and got 2 children also which lead her life dreamy only while boy who was flirty in his young age and want to become actor and singer also ditroted by that marriage
.now in present as old couple of age 60 want to get separated from each other as they r fed up of each other.
they say really bad to each other they donot want to see each others face .they wish if they want to reverse their time they donot want to marries each other and live their at fullest and make their dream come true with new love in their college life .
The story shown in thsis drama is different from manhua
but its good chemistry btwn them is also ggood.
Was this review helpful to you?