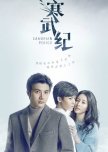 This one needs to be eng subbed, so more people can enjoy this. This was like a mesh of Healer and City Hunter. The cast was full of beautiful people. There was a perfect balance between the fluffy romance and the intense bloody action scenes.
I loved that no one suspected the HMH to be the skilled masked fighter because he looks like such a cute puppy. The writers also did a good job in making me debate on who the good guys and who the bad guys were.
Was this review helpful to you?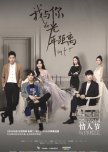 I watched this over the course of 2 days and honestly it's nowhere as bad as some reviews rated it. I admit I started the drama for the cast of flower boys and ZYT from The Journey, but surprisingly I quite enjoyed the show.
I liked the fantasy/romance storyline, in some scenes it felt kinda disjointed, like they skipped over something, but I didn't mind that much since I still got a sense of what was happening and this made the storyline move along quickly. Afterall, this is less than 25 minutes an episode, so it's more like a 10 episode drama, instead of a 20.
The cinematography was on point, I felt like I was watching a high budget movie and there is a ethereal aura to the filming (it had that Goblin feel to it), The OST was great and went with the drama perfectly. I also loved everyone's outfits, props to the stylist.
What I enjoyed most was the leading female's character. She comes off as this happy go lucky person, but you soon realize very quickly that she is actually very wise and strong from the knowledge/experiences that she accumulated over the course of her 1000 year life.
Was this review helpful to you?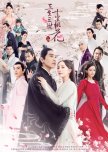 I watched all 58 episodes twice in a span of 2 weeks. I mean, I don't know what else to say to express the perfection that this drama is. I'm willing to go in for rewatch round 3, but I would also like to remain a sane human that is not sucked into living a historical fantasy drama.
Was this review helpful to you?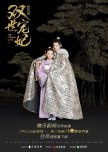 I don't know why there is a need to compare this to Princess Agents, PA is a serious melodrama and I'm not about that, meanwhile this drama is a light romcom with some action. I just finished all 24 episodes, they're a short 30 minutes each.
The time travel plot was pretty solid and unique (and no, I don't get tired of this genre unless executed poorly) and the story moved along at a great pace where I never felt the need to hit the skip button. I loved that there was minimal court politics and instead they focused more on the cute romance between the leads.
The main male lead was perfect, like I would marry him right now hands down no objections. The main female lead was a little ehhh in the beginning, but she grew on me. She went from "you're slightly annoying?" to "you are funny, i like you" in a few episodes.
The OST is amazing- fits the mood of the drama. I can listen to it for hours.
Overall, great story, great chem, great costumes, great scenery, great music, i would def rewatch the scenes with the main couples.
Was this review helpful to you?