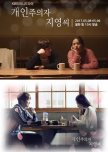 This two episode drama was really short and sweet. I loved both episodes and I'm not even being biased here. One thing I liked in this drama was their OST (if not, then their background music). It was really good, it really stirred up my feelings. The acting and chemistry between Gong Myung and Min Hyo Rin was unexpected. They looked so cute together. Even the story itself was unique, and I'm pretty sure some people could relate to this.
Overall, I rated this as 9/10. I just loved it, srsly.
Was this review helpful to you?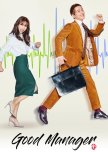 I gave a 10 to all. You might think I'm biased but I don't usually give reviews to every dramas I watch. But this drama is very exceptional. It's not like the dramas I watch although the plot is similar to others. The way they executed it in solving the conflict here was different. I thought there would be romance between the Chief Kim and Ha Gyung but I'm sorry to say, there wasn't. But that wasn't a big deal because every episode, you'll laugh so hard. It was like a medicine if you're down or something.
I definitely recommend you all to watch this. You'll not regret because this drama is truly amazing.
Aja~
Was this review helpful to you?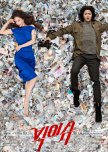 This review may contain spoilers
Big Issue has been a random drama for me to watch. I only watched it while looking at Han Ye Seul's instagram wondering what drama is she going to be on. Little did I know, after watching the first two episodes, it got me hooked already. The way Han Seok Joo risked his life on that train to get the photo taken was surprising for me. I guess this is how paparazzis work? Anyway, I liked this drama because it gave me the other side of the entertainment, politics and media industry. I think I was only secluded with the happy and positive environment that the korean dramas show.
It's a dirty. The drama revealed many things especially with the current situation that Korea's facing right now. It might not be the EXACT thing, but it somehow connected it to the issues that's happening in there now. I loved the cast, so much. They exert so much effort to bring out the emotions and what their character is thinking. Kudos to Han Ye Seul and Joo Jin Mo. They were really good and to be honest, I liked their chemistry.
Another character that I liked was Ms. Seo (Ji Soo Hyun's assistant). I really don't have any particular reasons why I liked her but throughout the drama, I was liking her. Perhaps her character development? Speaking of character development, I was so surprised with Ji Soo Hyun's character development. When the white hair witch appeared, and we found out that she was the one controlling it, I was mind blown. Who would've thought of that?
To cut this, since it's getting longer, if you're interested to see what goes behind the camera, pretty pictures and smiles of your favorite actress, figure, try watching this. It's going to blow your mind because while watching, this thought might occur to you: "This is actually happening in Korea" or any country to be honest.
That's it folks! I hope you guys watch this drama. I really loved it. I'm sad it had to end.
Was this review helpful to you?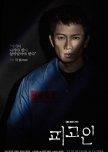 I gave an all 10 for everything because this drama is no joke. The moment I started watching this, I was hooked. Watching an airing drama with this kind of genre could make you go crazy thinking and guessing what could've happen and such. But it was FUN, don't get me wrong. The story was actually common but the intensity and the attack they did was very different. There were twists in each episode that you wouldn't expect. And each episode will give you a roller coaster ride. Acting wise, you have no problem especially with Ji Sung. He is exceptional. I strongly believe he deserves the Best Actor award in the Drama Awards at the end of the year. Also, the kid who played as Ha Yeon was totally good. A promising child actress! Um Ki Joon too was a great actor. At first I was confused if he really had a twin but no, it was just him who played two roles. You would know the actors did a good job when you're attached already to the point of hating them, loving them, pitying them, etc.
Lastly, the friendship that was built inside the cell was so precious. You'll definitely love them. It reminds me of Miracle in Cell No. 7 all of a sudden. SNSD's Yuri was good too. She proved that she could act but can be better in her future dramas. All in all, it was a 100000/10.
Was this review helpful to you?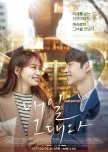 Warning: A long review coming ahead. Read at your own risk.
[Story]
Quite unique story compared to the other time traveling dramas I've watched. At times this drama would confuse me as each episode progresses but it only made sense, well everything was explained in episode 15. So you've got a long way to go before you get there. No skipping! Every episode, I try to guess and make hypothesis in everything that's going on but in the end, the events they show us in the next episode were quite unexpected that it'll blow your mind.
[Acting/Cast]
I gave it an 8 out 10 because Shin Min Ah, my Queen. But I also love Lee Je Hoon, the time traveler expert since Signal. For me, there were fresh faces that I've only seen in this drama so far and I would love to see them in their future projects. Acting wise, it was good. Of course, Shin Min Ah and Lee Je Hoon are both amazing actors so I give them that. Even their chemistry was overflowing. That was actually very unexpected for me because I never imagined them to be paired up together. The other actors were also good and funny. Good job~
[Music]
I've got nothing much to say about their music because it didn't appeal to me much except the last OST they played at the last scene of episode 16. That was nice but if I were to download it, I wouldn't. Don't get me wrong, I love listening to Korean dramas OST but I'll pass with this one. You can try listening to it, we all have different taste anyway. :)
Was this review helpful to you?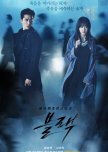 Black
0 people found this review helpful
I personally think this drama chooses its audience because of the unique story line that the writer chose. If you're not into the mystery solving and critical thinking, I think this drama is not for you. This drama makes you think a lot especially when you reach episodes 15-18. It will really blow your mind once you get there. But before you get there, you'd feel bored, annoyed, confused, whatsoever. In my experience, I got bored while watching the middle episodes. I lost interest in watching the drama to be honest. But the first few episodes were good actually that's why I managed to cope up until episode 8. But starting from there, the progress went slow and it took me a long while to finish the drama.
As for the acting, I still don't like Go Ara's acting ever since I've watched her in Hwarang. I don't know if it's her character or what, but her facial expressions doesn't buy me. Instead, I was rooting for Lee El's character to end up with Seung Heon's character. That's one of the reasons why I disliked the middle episodes. After reading some reviews after the drama ended, I gained some encouragement again to continue watching the drama. True enough, the episodes 15-18 reveals everything. The plot twists were crazy, it really blew up my mind. That's when I realized that this drama chooses its audience because the flashbacks are real. You have to pay attention in all the details every episode because it will all connect at the end.
If there is an award for the Best Plot Twist, I would want Black to receive that award because the plot twist was really insane. You can never trust anyone that easily. Despite my annoyance with Go Ara's acting, I still give this show a 8.5/10 rewatch value because of the amazing story they got here.
Was this review helpful to you?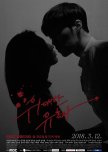 Despite hating Joy's acting, I had high expectations for this drama since I've seen Woo Do Hwan in some of his dramas like Save Me and Mad Dog. But in here, even though his acting was superb, the story itself was a disappointment. It was very tiring to watch each episode as the drama progresses. I thought maybe it could get better in the ending but still, even the ending disappointed me. I felt like it was rushed and it just wanted to give us a happy ending for both sides. Also, what happened to Hye Jeong? To Tae Hee's friend? Did Ki Young got punished? I have so many questions in mind that I can't put them all in here. But then again, it might be the director's choice to have an open ending for them.
When it comes to their acting, Joy really gave her best to convey the emotions Eun Tae Hee had throughout her journey in this drama. Although there are times where I really can't absorb her acting since her eyes doesn't have any emotions at all. It seemed like she's always mad when she's not supposed to. But to give her a credit, her acting improved somehow since The Liar and His Lover. She should be careful in choosing projects next time. Maybe she can follow Krystal's steps by taking support roles first to improve her acting more. There's nothing wrong in being a supporting role.
For Kim Min Jae, I felt sad a little because his previous dramas were amazing. He shined in there but in here, it felt like he was done dirty. He was like "cleaner" of the mess which he pointed out in the drama. They could've given him more because he has so much talent but I guess I can't judge what the Director is thinking. For Moon Ga Young, after seeing her in her previous dramas like Jealousy Incarnate, she really shone in here. Her acting improved as well although her character was a little bit annoying though she's my favorite one.
I guess the PR for this drama was just overwhelming that I had so much expectations for this that it disappointed me.
Was this review helpful to you?