Hi and welcome to my profile!
.
.
.
Kamel/Kei/Kamilia (whatever suits you) | 19 | 2nd-year law student
instagram ; twitter ; tumblr ; blog
.
.
Random facts about me:
I've been avidly watching dramas for more than 6 years. First discovered the dramaland around 2008ish when I was still on elementary school.
An introverted person and a super awkward one at that. I don't do well on keeping those simple conversations alive because I'm that suck at it :) I could be very cheerful & lively honestly, but those sides of mine don't really come out a lot, so xD
My taste on dramas/movies CHANGES all the time. That's why I suggested you to not see my list updates since I change my ratings a lot.
I'm Indonesian. A student who's currently majoring in law and in a state of repetitive confusion because of it.
I listen to k-music lots. I love emotional ballads, good indies, and sometimes a lil bit of k-pop as well.
I watch ALL KIND of dramas. I primarily watch k-dramas as long as I can remember, but it doesn't mean I don't watch other countries' ones as well. So do not ever hesitate to recommend something to me!:D
A lil bit exception though. I DON'T WATCH HORRORS. Hee!
I'm generous on giving ratings. B U T. I also dropped lots of dramas, and have a sort of impatient personality when it comes to giving drama a chance. 
Anything below 8 wasn't into my liking. 8 means decent, 8.5 means pretty good, 9 means really good, and 10 means an unforgettable masterpiece that always holds a special place in my heart!
.
.
LIST OF MY FAVORITE GENRES:
Comedy ; Slice-of-life ; Romance ; Action ; Law ; School ; Friendship ; Youth ; Family ; Drama ; Sci-fi ; Crime ; Investigation ; Medical ; Psychological ; Detective and many moree!
.  .  .
CURRENT FAVORITE ACTOR/ACTRESS:
//  Ayano Go - Suda Masaki - Jang Kiyong   //
.
.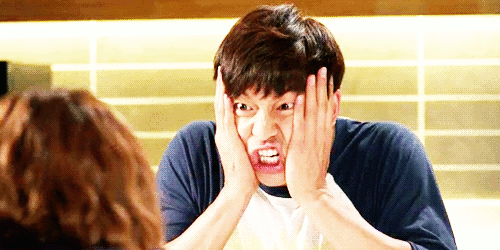 .
.
LAST BUT NOT LEAST, THANKS FOR VISITING MY PROFILE & NICE TO MEET YOU HERE!
---
Statistics
182d 9h 29m
ALL TIME
4,769 episodes, 373 shows
8d 20h 10m
ALL TIME
109 movies
List Updates
Currently watching

10

/16

1 day ago

Currently watching

4

/24

2 days ago