Hi and welcome to my profile!
.
.
.
Kamel/Kei/Kamilia (whatever suits you) | 19 | INFJ-T
instagram ; twitter ; tumblr ; blog
.
.
Random facts about me:
I've been watching dramas for more than 6 years. First discovered the dramaland around 2008ish when I was still on elementary school.
An introverted person and a super awkward one at that. I don't do well on keeping those simple conversations alive because I'm that bad at it :) I could be very cheerful & lively honestly, but those sides of mine don't really come out a lot, so xD
My taste on dramas/movies CHANGES all the time. That's why I suggested you to not see my list updates since I change my ratings a lot.
I'm Indonesian. A college student who's currently majoring in law and in a state of constant confusion because of it.
I listen to k-music lots. I love emotional ballads, good indies, and a lil bit of k-pop as well. I don't really listen to rookies nowadays though. You could say I'm very outdated at that xD 
AND I'm a very big fan of BIGBANG!My ultimate bias of the whole kpop world is G-Dragon. Been stanning them for more than 3 years, and absolutely have no regret for it. I stanned SEVENTEEN not long ago, and my bias is Wonwoo. Feel free to fangirl with me if you're a fan of either/both of them:)
I watch ALL KIND of dramas. I also primarily watch k-dramas as long as I can remember, but it doesn't mean I don't watch other countries' ones as well. So do not ever hesitate to recommend something to me!:D
A lil bit exception though. I DON'T WATCH HORRORS. Hee!
I'm generous on giving ratings. B U T. I also dropped lots of dramas, and is very impatient. I tend to drop the drama right after I felt it wasn't my thing. I don't do second chances, in that sense, I guess.
Anything below 8 wasn't into my liking. A drama/movie/variety show that deserve a 10 on my list are ones that are highly rewatchable based on my standard. Therefore, don't trust my ratings a lot. I'm not one that is super objective when it comes to watching stuffs. All of these were rated based on how much I enjoyed them, in more ways than one.
English is not my native language, and I'm not really good at it, to be really honest. Please kindly bear with me for that xD
.
.
LIST OF MY FAVORITE GENRES:
slice-of-life ; comedy ; friendship ; romance ; psychological ; fantasy ; school
.  .  .
CURRENT FAVORITE ACTOR/ACTRESS:
//  Uhm Ki-joon ; Lee Min-ki //
.
.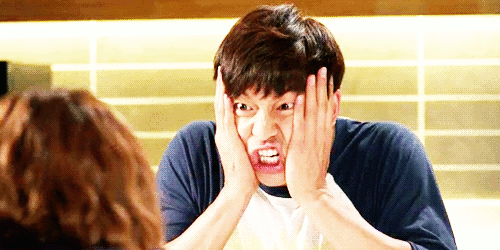 .
.
LAST BUT NOT LEAST, THANKS FOR VISITING MY PROFILE & NICE TO MEET YOU HERE!
---
Statistics
182d 10h 26m
ALL TIME
4,752 episodes, 378 shows
8d 18h 37m
ALL TIME
108 movies
List Updates
Currently watching

6

/16

2 days ago

Currently watching

6

/32

3 days ago

Currently watching

1

/9

3 days ago