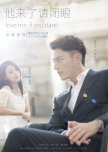 Initially, I wanted to give this a solid 10, but after thinking about it for a while, I came down to a 9.
I loved everything about the first 10 or so episodes: the first meetings between Bo Jin Yan and Yao Yao, the mansion scenes and the first cases those two (those four, to be exact) worked on. I also loved how the scenes were shot. There was darkness, close - ups and mystery in all the right places. That got me invested into the story. However, let me just say that the story got progressively creepier and I had a hard time binge watching the last couple of episodes because of that. I have a very vivid imagination and even if the torture scenes were not always explicit, my memory overcompensated for them. The last 8 episodes were too much: the crimes were too perfect, the pace was too fast for me and the tricks were just too well thought out.
I was also not a huge fan of the romance in this drama. It progressed too quickly and it wasn't all that great. It did move the story forward, but it didn't make my heart race. I liked the initial attraction between the main leads, but I didn't think they fit together as a couple.
Wallace Huo really is an incredible actor. He does a good job in the first half of the show, but a remarkable job during the couple of last episodes. There are scenes acted out by him that blew me away. I liked his scenes with Sandra Ma, but I can't say I loved her equally much in this. As usual with East Asian dramas, a lot of the non- Chinese actors were so so. I do think that LMiYD had better English speaking actors than most of the shows out there, but many of them were not even half as good as the Chinese protagonists. That ruined some scenes for me. It was difficult for me to rate the cast because of that.
Overall though Love Me if You Dare is really a great show and I recommend that you watch it and see for yourself.
Was this review helpful to you?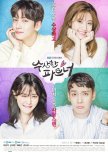 I think that this drama had a lot going for it, but despite some really great things about it, it didn't quite do it for me.
I tried to start the show 3 times and each time something annoyed me in the story. Despite that, I kept watching to get to the good parts because of the high rankings the show received. I had a really hard time with the first 3-4 episodes. I found No Ji Wook and Eun Bong Hee's encounters to be rather awkward; not pleasant to watch at all. On top of that. I felt that there were way too many unlikable characters (evil killers, mean girls, cheating boyfriends, uncompromising DAs) and I didn't like the twist in which a girl suddenly became a suspect and there is literally nothing anybody saw or heard because of some ridiculous blackout. It was too unbelievable for me. However, it did eventually get to the good part.
--This part of the review can spoil parts of the show, so don't read it if you didn't watch the show. --
The criminal part of this story that pertains to the serial killer is its best part. The plot twists are surprising and interesting and I can't believe how amazing Dong Ha was in his role. Hyun Soo was probably the most interesting villain I've seen so far. He was scary, creepy and intriguing at the same time. His interactions with the people around were always tense and made things more interesting. I mean, Dong Ha really stole the show here. I felt like I feared him but was also curious about him. Just when I felt like I knew everything there was to know about him, it turns out that I was wrong all along. This was one of the best stories like that out there. However, I can't get over how unrealistic the lawyers' jobs were portrayed. I mean, this show was more of a police drama than lawyer drama. This is not what lawyers do! This really annoyed me throughout the show.
------ end of slight spoiler part -------
I think that the weakest part of the show was the romance. It started off kind of promising, but it quickly became bland and boring. They kept moving around in circles and almost no interaction between the two was interesting. I couldn't really see Ji Wook and Bong Hee as love interests and I don't think that I particularly liked Bong Hee's character. It's not that I disliked her; she was just very lukewarm to me and I don't want to feel this way about the main character. I also didn't feel much chemistry between the actors. I wonder if it was the writing or Nam Ji Hyun's acting. I mean, after watching Healer I can't get satisfied with the level of chemistry that I saw in Suspicious Partner.
I really liked how the relationships between the lawyers and other people developed and how natural the progression was. I regret that I didn't feel like that about the main couple.
All in all, I'm glad that I watched this show but it didn't make it into my all time favorites.
Was this review helpful to you?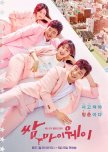 I honestly loved this drama to pieces. I almost didn't want to watch it, but decided to just give it a go in between other, more emotionally demanding dramas. I think that the main advantage of this drama are the dialogues and the dynamic between the main characters. It's just pure joy to watch. The other great advantage of this show is a clever usage of music. It had me laugh out loud many times. That being said, I was not as engrossed in the lives of the office couple as I was in the story of the two friends. I really liked the fact that I was able to relate to many of the issues in this drama. The characters are just regular people who have dreams or are just trying to survive. It's also an interesting analysis of the Korean society in which we see that having a certain position makes you immediately more attractive and seemingly raises your value as a person. I went through similar issues myself. Things like friendship, confusion, awakening feelings, moral dilemmas, struggles of finding employment and climbing the corporate ladder.. are a part of life. I loved how real the problems in the story were at the beginning of the drama. It gets a little more fairy-tale like towards the end and we also have an unexpected turn during the last couple of episodes, but nonetheless the show is just really enjoyable to watch. I actually watched it twice already even though I don't re-watch dramas too often. In many ways it reminded me of Weightlifting Fairy Kim Bok Joo and the Sassy Go Go, but it seemed to be a more adult version of those shows. If you liked WFKBJ, I think you will enjoy this drama as well.
Was this review helpful to you?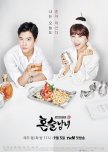 I don't think this is a show with mass appeal, so it appeals to only certain audience. Unfortunately, it did not appeal to me. I watched it as it aired, so I actually saw the entire thing, trying to slowly find a reason to find it good. The story is really meh, even if we take the genre it is supposed to be into account. The characters are not really likable to me and I didn't find myself rooting or feeling attached to any of them. The way how people treated each other in this show was sometimes appalling. Why would I want any of them to get together? So I ended up just slowly paddling along and waiting for some miracle to happen. I did come across one episode with a slow motion scene that had me laugh loud the entire time, but left me craving more quirky, weird scenes like that. Overall, this was just really not a good show and personally I would not recommend watching it.
Was this review helpful to you?