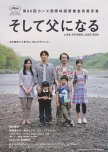 I couldn't stop thinking about this movie after I finished it. I thought through and after the movie what I would have done. And initially what can you do when comforted with this situation: the child you have raised fro six years, isn't biologically yours...such an eye-opening and overall all thought-provoking film.
The cast from the children to the adults was amazing. The pace was slightly slow but it's forgiving because at the end, I wish the movie was longer. I wanted to see more.
My problem with this movie is that I wish they would have done it though all point of views rather than from the job-orientated father. I wanted to know how the other father felt; I wanted to know how his biological child felt; both mothers; the other children; and etc--not just pieces.
I wish the director could come out with a box series of their point of view but ultimately I know why he chose to portray the movie through the job-oriented dad: family is first and in the aspect that blood isn't always family.
Powerful film. Great performance from the cast. Again, left me wanting more.
Was this review helpful to you?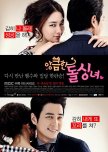 Want to watch a RomCom that will actually make you laugh? With a side of eyecandy?
Watch Cunning Single Lady, granted, plot-wise, it has all the Kdrama cliches ever except for one (watch to find out ;] ).
I give this a 7 overall because it did drag in the middle but it wasn't horrible; it was bearable and I liked that it had a happy ending for all the characters.
The music was nothing memorable but at least it was coherent; sad music in sad scenes, happy music in happy scenes, etc.
Additionally, to be honest, the best actors in this drama were the leads. The others were so-so. The actor that I applaud and seriously made this drama more appealing in my books is Joo Sang Wook. He really branched out in this drama. I have always seen him play the cold and lonesome persona in other works but here, he plays such a goofball. You can see he had fun playing this character. And his laughter, I absolutely adore. I hope he decides again on more comedic roles because he has the potential to be a versatile actor; not just your typical serious actor.
Lee Min Jung, from my experience watching her on screen, is a good actress and I already know she can play comedic dramas well, so she did a great job as the lead.
This is a drama when you want a break from heavy plotted dramas. You won't regret it and will make you, if you're not already, a bigger fan of Joo Sang Wook.
Was this review helpful to you?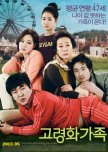 One of the reason why I believe I enjoyed this movie more than I thought I would was because I can relate to it.
I'm already heading in my mid-twenties, and in my family, you're either married with kids or have a career already--they're old fashion. I'm currently still in school and live at home. When you're little, you dream of moving out and living your life independently after 18; however, shit happens and sometimes you have to move back in with your parent(s). Though if you have a loving and supportive family, the biological clock is not a factor. This is what this movie is about: being a family.
In this movie there are three middle-aged siblings that have resorted to living back with their widower mother due to stuff that happens in real life.
The eldest career failed and so did his marriage. The middle sibling has had a history of being in and out of jail. The youngest divorced again.
This was a great movie about siblings that grew apart and even resented one another after they moved away from their home and reconnected when they moved back in with their mother and discovered much more about one another (and their mother) that ultimately all those aspects helps each one of them grow better as a person.
I thought the plot was solid; I never felt that it dragged or had unnecessary scenes. All actors played a fantastic job.
Was this review helpful to you?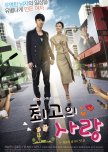 Need a break from melodramas? And in search of a short drama? Watch this romantic comedy!
Seriously, I enjoyed watching this drama from beginning to end. There wasn't an episode where I didn't laugh like a crazy lady. I watched this after watching Master's Sun because I really enjoyed Gong Hyo Jin performance there and though she was also great in this drama and the two leads had great chemistry too, truth be told, I feel anyone could have played her role. Her performance here didn't fascinate me as it did in Master's Sun. The real star of this drama, and first time watching him perform, is Cha Seung Won.
Cha Seung Won's character came to mind as the most GIF-able character ever! His antics and overall mannerism never once bored me when he appeared on scene. His sad scenes even blew me away on how touching they were. Such a great actor! He makes you want you to watch more and more. And such an eyecandy he is.
Music was so crazy but so enjoyable. The lack of cohesion worked in this drama. I loved all the tunes.
Great drama, you wont be sorry to watch this hilarious drama.
Was this review helpful to you?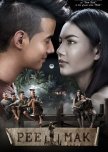 Pee Mak
8 people found this review helpful
Are you bored? Wanting to watch a movie rather than jump into [another] drama? Did you enjoy Spellbound and/or Mater's Sun?
Watch Pee Mak!! Seriously though, Spellboud and even Master's Sun had scarier scenes than this movie so it has a theme of horror but more like mock horror. This movie was funny from start to finish.
My teenage brother who doesn't like to watch much foreign movies enjoyed this movie just as much as me; we couldn't stop laughing.
The plot is solid with, surprisingly, a few twists. The cast had great chemistry with one another which made this movie an even bigger success.
The music is incoherent but with a comedy, it works perfectly. The budget, you can tell immediately, wasn't big; however, the comedy is based from the cast and their interactions.
The pace is good, the acting is great, and overall a 10 rating movie for me when they can make me laugh more than what was shown in the trailer.
Would definitely watch this movie again, esp. when introducing friends/ family to asian media entertainment.
Was this review helpful to you?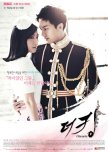 I'm very bittersweet about putting this drama off to the side because I could only keep up with two as I finished my spring semester. I'm happy I did because this drama intrigued me more than the others and I knew I would reward myself with a marathon and finish it after my finals. Though the last episodes, what an emotional weekend! I have never cried for a drama as I did in the last 3 episodes of this one.
First off, this is a political drama where there is romance, but does not only consist of love. This drama consists of the main character, a spoiled prince leaving his immaturity behind and becoming the new king. When he joined the WOC, he wasn't interested in ruling or being in charge of anything. Once his brother passed away, he had to face reality and take over. It's a political action thriller type of drama. The main two characters, played by Hai Ji Won and Lee Seung Ki, had AMAZING chemistry. Hai Ji Won played a badass character. Now that is a femme fatale. All the suffering they went through paid off in the end. And what a risky move to make a drama with the making allegiance of North and South Korea. Bravo to the writers.
The second couple, reason I bawled my ass off, the princess and the soldier, played by Lee Yoon Ji and Jo Jung Suk. My emotions…seriously, those two were perfect. Ying and Yang; they balanced each other perfectly and both actors had AMAZING chemistry too. But they had to kill him. WTF! It was a complete flashback of prosecutor Kim from City Hunter. And then they had to wound my fragile heart twice, not once but twice in episode 19 with the recording of his farewell and again in the last episode with his "ghost/" "daydream" appearance. I wish both actors make another drama together as the main leads, seriously make it up to us fans.
Like I said, what an emotional drama. The first king, great character that at least died peacefully with his wife but didn't deserve death. The english speaking actress, Bon Bon—great job! Her crazy persona was played very well. The other soliders were hilarious. The villain played by Joon Je Moon—best psycho villain! I hated his character, and I wish he would have died but that would have been to easy. I'm glad his character would rot in prison. I applaud his acting, bravo!
Anyways, I HIGHLY recommend this drama. If you like City Hunter and The Sun that Embraces the Moon, you'll love this one. It's about solving political corruption with a great ending (not taking into detail of Eun Si Kyung dying). It had a great mix of diversity, something rare I've seen, action, psychological thriller, romance, craziness, and much more. A great cast nonetheless that exceeded my expectations in their acting. If you don't like these genres, don't watch it. I like to watch all the drama on Viki due to the commentaries, but many complained about how "boring" it was. GTFO if you're not into thinking that result in cunning scenes. Moreover, I will anticipating the following dramas by the actors in this one. Great drama, I applaud again the writers and the actors!
Was this review helpful to you?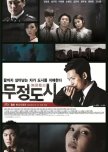 Where do I start with this drama?
[Side note: I love revenge dramas, one of my favorite categories. I happen to watch this and Incarnation of Money at the same time. In my opinion, Incarnation of Money surpassed this drama in not only plot-wise but also pace-wise. I recommend if you enjoyed this drama, watch Incarnation of Money next.]
To begin with, the soundtrack was amazing. I ended up downloading many of the songs played in the drama up until the end, such as there were some awkward songs that didn't go with some scenes.
The end of the drama also seemed rushed because some scenes were recorded with a very shaky effect, like a documentary and there were way too many scenes with unnecessary closeups.
Overall, I really enjoyed this drama but I didn't love it. This drama did not have me on the edge of my seat until the very end. It was a continuos plot of "I'll kill you...later" up until the end.
I didn't at all like Min Hong Ki, especially toward the end. It was as if he was giving police badges to people like lollipops. It become so annoying how many people at the end were undercover cops and how many were shot through the head.
One aspect that I actually hated about this drama was the damn reporter that had the hots for Ji Hyeong Min. WTF, bitch?! His girlfriend of many years, who he was about to propose was murdered, and then this woman pops up and tries at every given moment to flirt with him and make dates. HE JUST LOST HIS BELOVED! IT TAKES TIME TO MOVE ON!!!!
Moving on, I love the concept of knives and swords because it makes fighting fair than rather with a gun but in this drama, seriously, why didn't any of the characters carry guns?! Would have solved so many issues, but then the drama would have been short.
The actors, great overall performance by them. My favorite was the actor that played Safari; he was such a wild card, I loved his character to the end.
Because this was a drama noir, the romance given was ok. This drama didn't need romance to make it watchable. I liked how it was well-balanced with the drama, action, and romance.
Why I rated this drama a 9 was because the last 2 episodes felt rushed. Overall, as stated, I enjoyed this drama and the acting but it also ended with an ambiguous ending, so that was annoying.
Was this review helpful to you?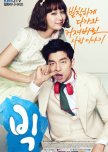 Big
13 people found this review helpful
It started off really great and had a lot of humor, but, for me, became very predictable, dragging, and annoying for the majority of the scenes not long after. I applaud Gong Yoo for his acting; his crying scenes are heartbreaking. Yoo and the minor characters, GDR's parents, brother, the parents envious past "lovers," and the teachers are what I looked forward to watch.
Shin Won Ho is a great young actor, and what a waste that he had to play sleeping beauty for the majority of the drama. I would had preferred if they mixed him in every now and then like in 49 Days.
And Yoo's original character, SYJ, wasn't much of character. For the audience, we barely know anything about him--whether he's bad, good, a cheater, and etc. So right away, KKJ is likable because of a very misjudged and very vague antagonist.
The heroine is the worse. She's naive, pitiful, and annoying. She lectures KKJ all the time about being an adult, when she acts worse than a teenager. I found KKJ the adult in this drama. GDR kept being easily persuaded by Ma Ri all the time; she never listened to her gut or defended her man. Kudos to Lee Ming Jung for playing such a horrid heroine so well.
Ma Ri's character is annoying, manipulative, and clingy--but what do you expect from a spoiled teenage girl that has been in love with someone, I assume for years?
Another waste of a character was SYJ's other "love" interest Lee Se Young played by Jang Hee Jin. Ma Ri's character completely overshadowed the potential LSY character's had to play an evil antagonist.
Overall, I might not know how it ends yet, but this drama lacks in so many aspects that no matter the ending, it won't woo me now. I'm happy I began watching it because it introduced me to Gong Yoo; I'll check our his other works in the future.
Was this review helpful to you?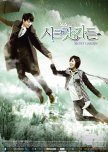 I absolutely LOVED this drama. Which is funny because the only reason I watched this drama was because of Netflix. I actually saw the first episode a year ago and I don't know what I was thinking but I ended up dropping it; I'm so happy I gave it another shot.
The main protagonists had great chemistry with one another. When they switched bodies, both of them played their role very well and with such humor. I kept laughing throughout the drama. I think this alongside Lie To Me where I laughed so much.
The tracksuits were the star of this drama; I actually ended up really liking the purple one for me, lol.
Unlike other dramas, this one didn't drag with the couples indecisiveness. It was refreshing to see the guy lust over the girl.
In all honestly, I skipped over the scenes of the second couple, the antagonist later in the episodes. Their scenes were "meh."
Beautiful drama, def. recommend.
Was this review helpful to you?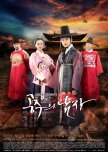 Moon Chae Won has become one of my favorite actress' and this AMAZING drama introduced me to both her and the handsome with the most distinctive beautiful smiles I've ever seen on a man, Park Shi Hoo.
This drama is gold; everything is perfect, from the plot, acting, speed, and music.
The main protagonists, MCW and PSH, have that chemistry that many actors lack in other dramas. At the end of the drama, like other fans, I wished they would really date so I can still see them together. All the actors acted well even all the minor characters.
The plot of this drama was never boring. There is enough action, revenge, romance and angst. You'll be awwing, crying, angry, and all of those emotions.
I honestly thought this drama was going to end badly but I was wrong. People curious about watching this drama, watch it. You will not be disappointed.
This drama by far has my favorite soundtrack. After hearing the intro song, I instantly downloaded, and every time I hear it, I think about this couple.
Why I also dub this drama amazing is because it has one scene that was beautifully acted, shot, and etc that I will never forget, and the best part is that there were no words involved. I seriously do not kid when i say MWC and PSH have amazing chemistry that they are able to pull of this type of scene.
Seriously, this drama won best couple, best actress and actor, and many more awards applauding its amazing plot. It does have the star-cross lover plot infused, but watch it to the end.
Was this review helpful to you?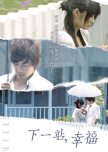 This was simply such a classic drama that I HIGHLY recommend.
The cast acted amazing; the plot was never dull; this drama has a great soundtrack; everything was well done.
The main protagonists, An Ady and Wu Vanness have such amazing chemistry when they're together on screen, and that's what is always vital for a drama; without the chemistry, even a great drama well be painful to watch.
The child actor that played their son, what an ADORABLE child. I loved all his scenes!
His "mishamisha" phrase is still stuck on my mind.
What I really want to elaborate, like others have wrote about, is the speed of the drama. Being 21 episodes, I felt not rushed nor felt that the series was being dragged.
This drama has a nice balance of drama, comedy, and romance.
This is a drama I've been putting aside for awhile, but I now am glad I finally watched it and it has become one of my favorites. Watching this has definitely made me both a Wu Vanness fan, I didn't know who he was prior and that he was a singer, and the gorgeous An Ady fan--her eyes are mesmerizing.
I really hope both them are in a drama again in the future.
Was this review helpful to you?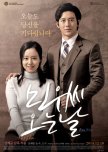 Awaiting
6 people found this review helpful
Short film. Visually stunning. Another amazing performance from Moon Chae Won.
A short film about a woman that was separated from her husband and her lasting love for him.
Was this review helpful to you?