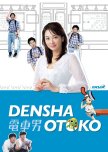 Densha Otoko is definitely one of the best dramas I've watched, not about the super rich boy who falls for the poor girl, but about an otaku that falls for a refined lady. I have not watched the anime nor the movie that was aired first so I can't make any comparisons.
But for the drama I can say that the actors were really well picked. Itoh Atsushi was definitely my favorite character and he really portrayed it well, the normal otaku one would imagine. But what I liked the most about Yamada was the way he felt towards Hermes and how he expressed it. From the first time they met and especially when he had to reveal his true self. I just found it so cute.
Itoh Misaki was also great. At first I thought she was a bit stiff, but I guess that's how the character is supposed to be and she kind of started to grew on me, since they actually made a really cute couple.
And, of course, all the user of the internet thread made the story a lot more interesting, I just loved their conversations, their unique ways to react and their sometimes laughable sometimes useful advice that went accordingly to their internet characters. There were times when I couldn't stop laughing.
Definitely a must watch. : D
Was this review helpful to you?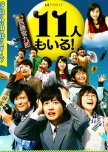 Ok, so this was one of the best choices I made recently. If you're looking for a sweet and hilarious drama this is definitely the one.
There were some delays with the subbing so it kept me waiting and waiting for the next episode, but I don't regret it at all. First you have a family with 8 children, that alone is auspicious of some great comedy developments. I really loved how each of them had their unique traces and space in the story. The other family members that were added also contributed to some of the most hilarious moments. The grandfather and specially the uncle (I love Hoshino Gen's voice, really.) It also pinned some social problems that I don't want to spoil you, but I think the main focus was on how you can always take the best out of your life no matter how much money you have.
The main actors did a really great job and even Sam, which I had never seen before, did a really great job making me like him despite how terrifying he seemed at first. As for Kamiki, I was a bit reticent as if he would be able to portray a comic character as I had only seen him in SPEC and Bloody Monday, but he did an awesome job, with all the personality crises and social troubles his character had to face.
Of course I would watch this again. Actually, there were already some scenes that I kept rewatching over and over again. You can't help that.
Was this review helpful to you?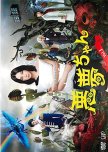 The premise of this show is quite original and different from what I was used to watch and it was the main reason why I started watching it: to go in a different direction.
You have a little girl that can predict the future in her nightmares and a teacher who is a psychopath and finds herself having to help this little girl and the students in her class, even if reluctantly, since each dream normally concerns at least one of her students. But what makes this show so interesting is the mystery that surrounds each dream. As one would expect from a dream, things are not clear as water, and trying to find the meaning behind all symbolism and riddles keeps the mystery till the end of the episode.
But the mystery does not end in each episode. All the characters have a really intriguing personality and past story that will make you hooked. And here the acting is really important. I found Kitagawa's acting to be the most memorable. Her character that started as a really cheerful teacher who was actually a pessimist unable to trust people suffered a drastic change in personality over the stories and she was really able to portray it. The little girl that played Yuiko also did a good job, although sometimes, especially in the beginning, I could not really feel her emotions, but maybe that was how it was supposed to be. Even Gackt, whom I had never seen in a drama, surprised me in a good way. The way I felt about his character changed so many times in the drama, and sometimes within the same episode, that I found myself confused. Well, at least the fact that you can drool at him never changes. :p
Even the ending left things really well wrapped up and you felt a sense of completion. However, I would not mind having at least a special, but I will not spoil that.
Overall this is really a heart-warming drama, with you feeling sympathy for the students themselves who all have a distinct personality, while also being a mystery drama that will always keep you wondering what will happen next. What else can they do to surprise you?
Was this review helpful to you?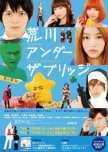 This is probably the best drama I have ever watched…in its own genre. Yes, I don't think I can label this drama at all. I mean, everything about it is random and you can totally watch everything.
The randomness starts at the episodes' structure. The way the story is told? Random (well, sometimes it DOES make sense). The characters' personalities? Random. Or that's what you would think because every single one of them as a story behind, and guess what, you can buy all the explanations to the weirdness. But still, you totally get hooked to this.
Of course the main reason to watch this is comedy. Pure crack. But you want some lessons on Japanese culture and the origin of some Japanese words? Yes, you can have it here. You want some lovey-dovey scenes, you want some sweet scenes, you want some introspection scenes, you want some friendship scenes? Yes, of course. Or maybe you feel like watching one of those old black and white silent movies, yes, you have that here too.
Really, you have to give this a try. Oh, and I have to say I loved the costumes and how they did it, I mean, I couldn't help but find Hoshi really handsome.
Was this review helpful to you?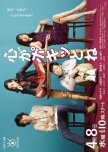 I still have mixed feelings about this drama. The truth is I started watching this for Sadao, for some reason the idea of a comedian playing a serious role of a mental health patient made me interested. But, after just two episodes I stoped watching. I just couldn't see where they were going with the story, the 4 main characters seemed so weirdly related and so dam unrelatable that there was nothing that made me want to watch. Then, for some reason, recently I just felt like picking up where I stopped and I ended up loving it.
The characters eventually grew up on me. The fact that they are no one specifically but could be anyone else. It shows that you can always change and grow, no matter how old you are and the setbacks you've had, and that change is not just made of you but also are greatly influenced by those around you, even if you try to get away from them.
Now, apart from this philosophical message, I blame mostly the writing for this, the dialogues were just superb. The quirky and fast pace ones, the silly and random ones, the ones that were actually monologues… all of those were the soul of this drama. There is not a main goal that sets the pace of the story, there is not really a chain of events, it is all about this strange group of people that manage to make abnormal into what we all wanted to be.
Yes, it is not your usual romance comedy drama, but you can definitely laugh, you can cry, tears of joy and sadness, you get mad and you get sad and you get happy and you want to punch and hug someone… (You get the idea)
The OST has two memorable songs: Hoshino Gen's SUN, the opening theme, which I think was really well chosen, and Florencia Ruiz's Susurro. I totally loved that they used this Spanish singer, I had never heard of her, but I loved her music in this drama.
The acting was superb from most characters, specially Sadao and Tomoko. I had never watched anything from her and though some people say she was exaggerating and could truly feel her and I think she added great humanity into Shizuka. Was not really fond of Mizuhara's acting, though I understand she was just playing her character, but still…
There were however some points I didn't like. First, like I've said they failed to catch the viewers in the beginning (but don't lose faith, you won't regret it). And they they just added characters they were completely unnecessary and forced them into the story. You'll see who I am talking about. :p
Overall, if you are looking from some smart drama, out of the routine we are already tired of, this is it. You won't regret this!
Was this review helpful to you?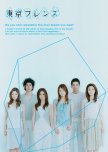 This is a really heartwarming drama. The fact that it only has 5 episodes is because the continuation of the story is the movie.
All the 4 girls have very distinctive characters and that adds a lot to the story, the way they all think differently but create a strong friendship bond between them. Of course it also has the romance factor, and there are some really sweet scenes, especially those between Rei and DoS Ryuuji. But I think the main thing to look forwards in this drama is how all of them try to discover what their dream is and try to accomplish it.
The acting was not perfect, but considering that most of them were newcomers it's understandable. I found it so funny that Hiraoka Yuka who has become pretty know recently only got a few lines where we would repeat what the others said in a louder voice. (Not all, but a LOT and after a few times I was really laughing at that)
Another thing that deserves mention is the music. Of course if you are an Otsuka Ai fan you already know how sweet her voice is, so this will probably be no surprise. The soundtrack was really perfect for the drama and the lyrics were really touching, although sometimes I found myself skipping at some songs they had already played.
Was this review helpful to you?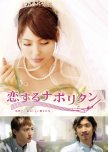 I didn't usually watch movies, unless they are some sort of special after the drama (like HanaDan for example), but this was one of the first movies I watched because I liked the summary. It was not the actors, just the summary. And I did not regret it.
Except for Aibu Saki, I had no ideia of how was the other actors' acting but they left quite a good impression. Ok, not the best. I sometimes found Daisuke Maki's face way to expressionless, like he was not feeling it at all. Aibu was also not at her best, unfortunately. But the story itself was really good. It did not have that slow development I recently watched in some Japanese love movies and the whole idea of the story was really cute. The way Tanaka Takeshi felt for the girl and watched over her trough that many years is really something that melts your heart, even more when you see that nothing (really nothing) can stop him from trying to protect her and caring for her.
A love story that can bring you to tears without having to make you wait in unnecessary moments.
Was this review helpful to you?
Ok, I really hated Takemi at first, but that's probably what they want. And the way everyone fell for her, it didn't make that much sense, but that's probably what they want too. But as the story progressed she became like my heroine: taking care of her children, parents and sisters, although doing it in a strange way she never expected to be thanked. Mizuki Arisa did a great job portraying the different sides of Takemi.
But the other sisters made me attached to them too. You kind of know how each of them feels and can't help but cheer for them. This is not just about how each of the sisters finds their love, but mainly about how they discover the importance of the family and learn more about each other.
Aside from some unnecessary scenes or others you just have to stop trying to understand, expect some tearing and a great family-drama series.
Was this review helpful to you?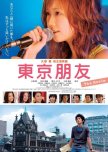 This an obvious and obligatory choice of what to watch after you've watched Tokyo Friends the Drama, since it tell the continuation of the story and you can think it will be even better.
However, this was not totally up to my expectations. The first huge and main mistake is the fact that half of the story is before the end of the drama. They kind of go back to start the story, they even repeat the last marriage scene (although with different dresses, wonder why). That makes it less exciting and you kind of start losing the enthusiasm to watch the rest. The second half followed the same heartwarming way of telling the story, with Rei meeting Ryuuji and them having to make choices about them as a couple and the dreams they both have yet to accomplish, although the pace was somehow a little bit too slow in my opinion.
Nevertheless, you can't help but watch till the end to know what happens. At first I didn't like the end (so, what happened to them? You may ask) but then I understood it: it makes you think that life goes on, that you have to keep fighting for your dreams and sometimes changing it as you go. The fact that it was not a closed "happy forever after" ending made it look more real.
Was this review helpful to you?