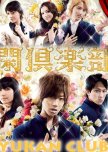 An example of another drama I only watched because KAT-TUN members were in it. And probably wouldn't have if they weren't.
The idea was cute, and fun, but a lot of the times I wasn't that amused. I mean this isn't a bad drama, but it isn't the BEST one either. I think if you have time you should watch it but it's not one of those dramas I'd stop everything for to watch.
It has a lot of laughs in their along the way, and many strange scenarios. Junnosuke Taguchi playing a swedish guys son was pretty funny, especially with that blond hair, and those blue yes.
In closing this is basically a Japanese version of Scooby-Doo, and if you have some time to kill go ahead and watch it.
Was this review helpful to you?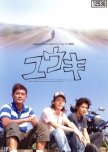 Yuuki
17 people found this review helpful
This review may contain spoilers
Where can I begin with this movie. I loved it! The story was so beautiful and tragic, I was crying into my blanket about half the time! I'm not sure how to review this movie without giving away spoilers so I'll just say that it is a must see!
Kazuya Kamenashi as Yuuki is amazing. One of his best acting roles I think I've ever watched him in. He is such and optimistic character, and thinks of others before himself even though he is very ill.
If you don't cry at least one single tear before this movie is over, then you have no soul. It's a really, really great movie!
Was this review helpful to you?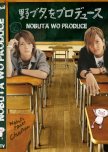 This is a great drama, with an even greater lesson to be learned from it. It's about friendship, and excepting yourself as you are. The lead girl Nobuta struggles with being painfully shy, but with the help of Shunji & Akira she eventually overcomes it, and the three form a beautiful, yet complicated bond.
It is full of laughs, cries, and everything that makes a drama good to watch. It is one of my favorites, and I'm sure it could become yours as well!
Was this review helpful to you?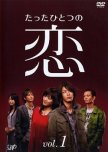 I have re-watched this drama 3 times in the past two years. I love it! The story is so simple, and yet so beautiful. While some of the acting from the not lead characters can get lame, the leads really shine! There were scenes in the drama that made me sob even when I re-watched it. I'm not a person that cries easily, but this drama got to me.
I really love it and I suggest it to anyone! Please give this drama a chance! It'll make you happpy/sad all at once!
Was this review helpful to you?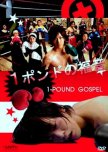 While I am completely biased towards Kame, and love him to death! This was not one of my favorite dramas he starred in.
The drama for me started off in high spirits. I thought Kame was so adorable as Kosaku, and Kuroki Meisa looked beautiful as always even as a nun. I just felt like the story got old after awhile. It just seemed repetitive and I got bored a lot towards the end so it was almost a chore to finally finish the drama.
I'm not saying I hated it or anything because Kame being a hyperactive boxer was too cute for me not to watch! but you may get bored after the first five episodes.
Was this review helpful to you?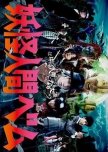 For some reason my review got deleted so I guess I'll retype what I said.
Basically I went into this drama only because Kazuya Kamenashi was in it. I had to high expectations, frankly I thought it was going to be the stupidest drama ever, but boy was I surprised!
The plot was awesome so far and the characters are interesting. I especially love the character of Natsume. He in my opinion is the best actor on the show.
I really recommend this to everyone!
Was this review helpful to you?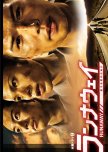 I had never seen Ueda Tatsuya in a drama before so I thought I'd give this one a try. I was drawn towards it because Ueda shaved his head for it, and also the story line seemed rather interesting. I was drawn in immediately when I started watching. The actor that stands out to me the most in this drama is Hayato Ichihara his character Ataru is really quite amazing. You can really feel his emotions for yourself, and understand his need to save his family. While Ueda is originally the reason I was drawn to this drama, I think Ichihara is the reason I'm staying on board. I've only seen 4 out of the 9 episodes but that is because they haven't subbed that far yet! Hopefully the drama keeps going as well as what I have already watched!
Was this review helpful to you?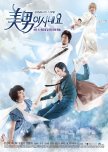 I have re-watched this drama three times, and I love it every time! I'm not sure I can even begin to explain all the wonderful things about this drama! It was my first drama, and essentially what got me hooked on watching Korean/Japanese dramas. While the story can seem kind of repetitive it never got boring to me! The episodes are pretty long also, but I pretty much marathoned this drama the first time I watched it. I really love it! The characters are awesome and Jeremey is adorable! Just watch it, and I promise you will not regret it!
Was this review helpful to you?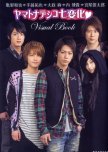 Being a long time fan of this manga I was hoping for the best, and this drama definitely delivered! This was my first Kazuya Kamenashi drama, and my second drama that I watched. This is the drama that made me fall in love with Kame, and then find out about KAT-TUN. Even more so this is my favorite manga, and I really love the real life adaptation of the story. I think the casting was perfect! They all acted like their original characters. The only major change in the story was the addtion of Takeru, but he is too cute, and also the bar tender that always gives Kyouhei advice.
The story is really good, and there is a great message to be learned throughout all of the silliness in the drama. I cried a lot with Kyouhei and his relationship with his mom, and also Sunako and Kyouhei's relationship advances faster in the drama then is has in the manga. This drama is on the must watch list!
Was this review helpful to you?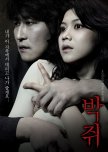 Thirst
11 people found this review helpful
This movie seemed so interesting from reading the synopsis, but then I rented it and after the first hour of this two and a half hour movie I found myself wanting to take a snooze.
The plot jumps around so much it's hard to keep track of who is doing what, and what is going on. I was confused most of the time, and also quite bored. It was hard for me to even finish this movie and it seemed like it dragged on and on...
My advice is: If you have 2 and a half hours that you want to waste go ahead a watch it. If not then don't even bother.
Was this review helpful to you?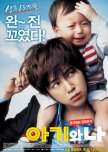 Baby & I
2 people found this review helpful
This was such a cute movie! I love Jang Geun Suk and I think he is a great actor!
The way he interacts with the baby is absolutely precious, and I love how his character grows throughout the movie.
Basically if you love cute baby movies, Jang Geun Suk, and humor - you will love this movie!
I definitely recommend it to everyone!
Was this review helpful to you?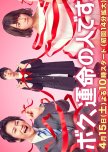 Let me start off by saying that I started this drama in May 2017 and I just finished it two days ago (May 2019) that right there should tell you how much I was interested in it.
I was looking forward to the Kame & Yamapi reunion, but I was really disappointed in how little Yamapi was actually in the show. The Kame & Yamapi scenes were funny and I enjoyed them ...but there just weren't enough of them to keep me interested in coming back. The female lead was unlikable, she didn't seem to have any real personality and was out-shown time and time again by her supporting female friend. I found myself enjoying the romances between the 2 minor role couples more than the leads!
The show definitely has it's funny moments and I would still recommend it to people because the story is cute, but that's all it is: an okay drama.
Was this review helpful to you?