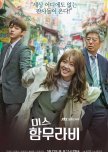 This review may contain spoilers
This drama.. Ohhh boy.. It is very good. It talks about things and topics that needs more attention. In this drama there were enough of serious and comedic scenes non of them overpowered each other, what made the watching more enjoyable.
Story:
I liked how the story doesn't have focus on romance but to the problems that any person can live through in their lives.
Characters:
I loved the fact that L finally got a main role in this drama and he proved his talent in acting. He had to play a serious and close- hearted character whom he did great! He was so cute that sometimes my UWU screamed so loud that I was even surprised.
Go Ah Ra's character was the reason I fell in love with this drama. And how later on in drama her past was told and what she did go through as a teen.
Chemistry between characters was good too. How everyone tried to understand and help each other.
What I appreciated was the fact that Im Ba Reun confessing his feelings to Par Cho Oh Reum didn't make things awkward between the characters, but let them understand the situation that is happening and bordering the characters.
Second lead character relationship was adorable too. How they interacted to each other.
I felt attached to every character in this drama.
Music:
OST was REALLY good. It didn't bother to stay focused on the scenes, but it felt more like the music completed them. It gave the right feeling to the scenes.
Was this review helpful to you?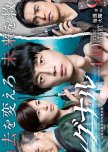 This drama was a crime thriller that kept me on the edge of my seat throughout of the show. And I was so captivated by scenes and events that where showed.
Story:
For me this detective story was surprising and entertaining. It was something completely new and different. The way how past and present evens were connected only by an old walky-talky was brilliant. Story has many questions left to answer and is kept for the audience to decipher on what they want to happen is very intriguing. The ending was unexpected but expected at the same time. I am satisfied with the ending.
Acting/ Cast/Characters:
At first in my eyes Kentaro Sakaguchi was that actor whom I can't imagine playing dark themed dramas or movies but this drama proved me wrong. The way how he deals and delivers his character emotions and thoughts was amazing.
Also Kichise Michiko, in my eyes, did a very good job showing her characters soft side while still being this strong independent woman who has sealed her heart from the outside world.
The chemistry between characters was good too. I liked how Saegusa Kento and Sakurai Misaki coming into each others lives did show trust build up towards each other and some character development. But I did see some lack in character build up but I couldn't wrap my finger around it.
Music:
For opening and ending scene is used BTS – Don't Let Go. Starting this drama, I thought that songs part was chosen weirdly or randomly even. But as I continued the drama, I got used to it and at one point I caught myself thinking that the part of the song might be chosen for a reason.
Notes
I hope we will be able see more of these type of dramas/ movies from Kentaro.
Was this review helpful to you?
Koe Girl
2 people found this review helpful
I did enjoy it a lot.. I also liked how main character Kikuchi Makoto found her passion in life. And tried to fulfil her goal.
There were scenes that were funny and made me laugh out loud too.
Acting/ Cast/Characters:
I enjoyed drama showing how girls deal with their problems. How they help each other. Chemistry between them were good too.
Music:
OST was nice. I liked that the actresses sang the ending song together.
Notes
This drama is for those days when you you are bored or lazy and it will light up your mood.
Was this review helpful to you?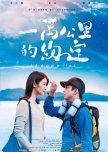 This movie scenery and cinemagraphy was very beautiful and eye pleasing. And made watching more pleasing.
Story:
Movie and the leader character Kevin Fang, played by Huang Sean already from the start caught my attention and I think it's mostly because of action scene.
The struggle characters had to face made me sympathize with them and feel their pain and hope they will get better soon. Later on story turned into very emotional one.
Acting/ Cast/Characters:
I liked how Kevin Fang didn't stop believing himself and tried to prove others wrong and that it is okay to chase your goals. There sure was some scenes when the act was too much but they didn't make any problems watching the movie.
His brother Sean Fang who is played by Darren Wang at first was annoying but later on he shows his protective and brother complex, if you could say. Darren Wang showed very well all the emotions character could have felt in all the scenes.
Sean Fang girlfriend on other hand was so annoying. She was very winey and saw a problem in everything Sean Fang did when all he wanted to do is make her feel happy.
Chemestry between Kevin Fang and Yi Qing (played by Lai Megan,on my opinion was very good. In some places it was strained.
Was this review helpful to you?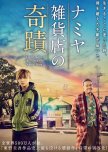 I guess there is actually some truth in "right timing". And for me the timing was perfect. The message of this movie was what I needed right now right at this given moment. What hit me the most were the old mans last lines at the end of the movie .
Already from the first minute movie gave me this curtain warm vibe to which I can't really find the right words to describe it. Which was also complemented by colours and the camera work.
Each character represents something to which any person can relate to. And that was the reason why I couldn't find anything that would annoy me in character personalities or their actions.
Would definitely recommend this to anybody who wants to experience happy sadness, to those who feel stuck somewhere in life and to those who just wants to watch something that makes think a bit.
Was this review helpful to you?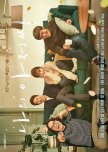 t's dark, it's intense, it's depressed – I like it. First I thought this will be an ordinary drama. And I was a bit sceptical and hesitant to watch it because I thought the age gap between main characters is bigger than in usual dramas. But it doesn't make this drama unpleasant to watch.
What I can say for sure is that this in this drama a lot has been thought on a is very good cinematofraphy. Because DETAILS. Every frame is art – it's beautiful, "movie - like" and aesthetic.
The story is refreshing because there aren't so many dramas like this.
Best part in this drama is ability to have thoughts and emotions exchanged without much actually being spoken. Body language and facial expressions are showed amazing.
But I got heart eyes for Lee Ji An who is played by IU already, since the episode one. And let me tell you, I think this is the best work she has done in her acting career. Also, her character in this drama isn't the usual one she is given to work with. Which was refreshing.
I can put my hand on my heart and say that IU's character is one of the most strongest female leads I have ever seen in a K- drama world.
Lee Sun Gyun as Park Dong Hoon really has a talent. The way how he showed how "broken" his family life and his character is broken is amazing. And what I love the most is that these things he has been through or is going through is said in drama but the audience its self has to notice it or pay attention to these small details.
Note: What has stuck to me the most in this drama is how bare or raw it is. Producers really went all out to show poverty, the infidelity, corporate wars, hard work / job life, bonding of opposite gender with a big year age gap.
Was this review helpful to you?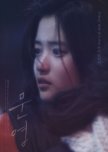 This movie was unique in its own way. Something made this movie have a pleasing and calming effect even though the events that happened in it were serious.
Characters of this movie showed a bond and trust between two woman that started in an unusual way. And chemistry between them while watching them interact with each other were showed very good.
For me personally most memorable moments where main characters video cameras recordings. Something in them made me feel lonely but warm at the same time.
I was positively surprised by the ending OST, it fitted the movies atmosphere very well and made a good closure for this movie.
Was this review helpful to you?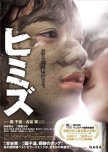 Himizu
0 people found this review helpful
I will say this before my review: I didn't have any expectations before starting this movie. But it turned 180 right from the beginning.
Story is about life after earthquake, how strongly it affected characters and their continuing story. It was intense and somewhat disturbing but comfortably strange and captivating. Story hols the power to make watcher feel some kind of loneliness.
The acting was beyond the perfection, i was so inmersed in the movie. The cast were perfect in their roles, like they would tell their own story. I could even say that we watchers are witnesses of strangers lives and looking at them from a side. They showed perfect " don't act your character, BECOME the character". In few words all the cast was amazing and they did their job beyond good.
I can't say anything much about OST because I was caught too much in the movie itself.
Definitely recommend to watch this movie.
Was this review helpful to you?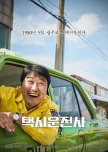 This movie will move your heart beyond! This story was a story that needed to showed and I can't imagine any better way than this. Everything that happened in this movie seem so real and surreal at the same time. Surreal comes because starting this movie I never thought it will take such a turn, because it was all comedic and funny. And at one-point reality shows up and BAM it slaps you in the face. And the fact that THIS IS based on true events hurts more.
Acting/ Cast/Characters:
I couldn't ask for better acting than this. Every person played there part better than expected. It was so good that at one point I thought I m not watching a movie but I am living with them in the same time and space.
Notes
This story will be carved in my heart and memory really well. And if there is anyone who will ask for any movie recommendation this will be the one.
Was this review helpful to you?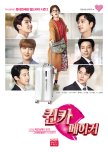 Story:
It was already from the beginning understandable what will happen in the end of the series. But it was still fun to watch. For a mini series story wasn't too rushed which was good.
Acting/ Cast/Characters:
The cast of these mini series.. They all are beautiful. And they all showed their talent for acting. Nothing was to much or to less. It was good for the mini series.
Chemistry between characters was well showed too. Because it was mini series there wasn't a lot of time to show character development but the main actress Go Won Hee did a good job to show the character growth.
Music:
I enjoyed OST. It was well chosen for theme and vibe mini dramas represented.
Was this review helpful to you?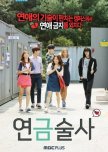 Story:
The story is okay. Again there is story between a girl, who has fallen in love with a boy who is cold hearted. But this time difference is that, the boy is against the relationship commitment. And no plot twists.
Acting/ Cast/Characters:
What I did not like about this drama is that, the girl tries to do anything to catch the guys attention and she even joins the club the boy is in.
I can't say much about acting too. Yes there were some enjoyable moments but over all the characters where quite annoying.
Notes
In conclusion not my cup of tea.
Was this review helpful to you?