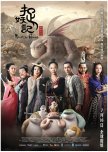 Seeing that no one have a made review yet, and I really think this movie deserve awareness (personally because I watched way too much serious/depressing shows)
At first, I thought it was like ~How to Train Your Dragon ~; kind of movie since it started out with dragon-like creatures. Then it switched over to the human side of the story. Throughout the film, my eyes were glue to the screen. The whole time I thinking that "oh my gosh, that little creature is so cute!!" ; The story plot was not a stereotypical type of story where the guy and the girl help the monsters. There were twist and turn that lead to so many funny scenes that I had to laugh then rewind and laugh again.
Note: This movie is rate PG-13 since there were some blood, but absolutely no gore or horror.
The movie had two unimaginable characters partner up as the main characters.
The coupling was really cute. I really like the female character since she had power over the male character, which you don't often see in Chinese dramas/movies. I also like the female chief who is in the middle of the story. She is hilarious. The monster couple add more to comedy.
I like their credit music. I also like the song where the monster dance to. I think it's a wrap-up, and it shows more of the adorableness. The sounds were super cute.
I would definitely rewatch the funny scenes. Those who have experience watching wuxia (chinese-style fighting genre) specifically sad endings then you would probably be more relief to watch this afterward. Those who needs a break from watching serious shows, check this one out.
I hope you all enjoy the movie like I did. Cross my fingers and hope they make more of this kind of movies.
Was this review helpful to you?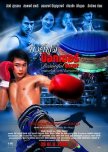 The movie was based on a true story. Since I like movies that are based on documentary events that give feels, I would recommend this movie to anyone who wants to know more about the struggle of identity and the path of obtaining the gender.
I think the acting was good. I saw some of the behind the scenes; I think it was really hard to be a female while having a body of a male even walking is different between genders. For my personal opinion, I kind of wish the main actor was more feminine. I like the ending where I get to see the result of their struggle.
The music was good although I did not pay much attention to the music. I focused more the story because it helps me understand the man vs. social/peers conflicts.
I would give it a go again. It was definitely worth my time because towards the end, I learn values. I saw another perspective that kind of opens up my mind on the subject.
Was this review helpful to you?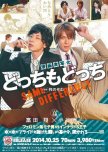 The overall was meh.
The actors were cute and finally at least good to look at, BUT the acting was so stiff. I don't like the exaggerated behavior in the film. In the manga, it makes sense since you can do whatever in the manga, and it would still look cool. Again real life is different so some behavior shouldn't be excessively shown.
I'm sure the story was probably good in manga.
Really violin?? That's so cliche on representing perfection.
In my opinion, I really want a bit more love between the characters. I just feel that third character was a bit sudden towards the end of the movie. Woah....and also I didn't understand why there is an unexpected bath scene (not with the duo). Relationship did not resolve early enough. The guy in the black suit was dumb. (sorry -- fans??--, but lol)
As for music, I didn't hear very much about the music so meh for that.
For the whole movie, it was rushed and not well played. It was disappointing. Hope they can try again.
Was this review helpful to you?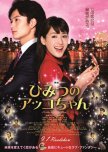 Dear Akko-chan
The story has a faint touch of heart. It was warm, but not hot. I have no feelings towards the characters at the end of the movie.
It reminded me of the fairy tales that I watched and read. "They lived happily ever after. The End."
I do like the characters. Although your character's movement was a little too exaggerated. At one scene, surrounded by dull business attires, it reminded me of "Legally Blonde".
Although the story was a child's play, it was okay. I don't really pay attention to the background music.
It was mostly sunny, bright, and very cheery. I don't believe I would watch it again. It was a bit unrealistic for me. There was a readily prepared prince charming at the beginning of the movie. It was fair since came from a children's anime series.
Was this review helpful to you?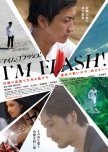 The story archetype, "figurehead", was a common theme. There were flashbacks that incorporate in the story that make the movie valid and interesting. However, there were parts of the story that were slow and obvious. I pity the main character.
The supporting characters have no role. They were silent and meaningless. In addition, in my perspective, the accident did not trigger immediate action. The accident was a major rising action, but throughout the story, there no hints of chaos.
What is weird is the shooting. How is that possible?
The music was okay.
Overall, it was okay.
Was this review helpful to you?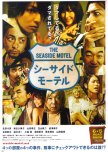 First: What?
For those who do not see the inner story, including me, would not understand this movie.
This movie is funny and a tiny bit inappropriate. It was interesting to have many coincidences or accidents, but what is the meaning?
Since this movie was weird therefore the actors were weird and crazy, thus I cannot rate the characters. Unfortunately, the rating system does not have a choice for "unknown" so I would give this a C, an average score of 7 -- good as in "fine" or "whatever".
I don't believe I would watch this again, but it was funny to watch it the first time. Music: I pay no attention to the background noise.
At the end,
I left my mouth hanging in shock --maybe-- and confused --absolutely.
Was this review helpful to you?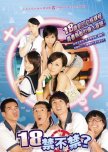 This is an example of typical mediocre drama. It is definitely not to be taken seriously. I watched this while I was multi-tasking. I rate this away from any other categories because there is no plot as a whole. I would not say it was bad because it is just way too lighthearted. I got used to this type of drama. Also the episodes can be watched individually except you have to watch the first episode for the main problem.
It is not really comical. The beginning segment was about conflicts with an all-boy class suddenly turn into a mixed class of boys and girls. However, the second segment was the boys and girls fall in love with each other. Main focuses was on the five boys and the five girls.
From the beginning, you pretty much knew who paired with who, but then you don't how they get together. Towards the end, it was extra problems after being a couple and graduation.
I like episode 17 because there were some funny mishaps kind of like watching Charlie Chaplin for a couple minutes.
I don't care about music but it was fine. I would not watch it again. It was just a one-time deal, plus I watched it without really paying attention because it was about 75% ridiculous.
Overall, it was fair because it was so ridiculous. Have fun skipping.
Was this review helpful to you?