If you're still experiencing technical difficulties, please report it
here
.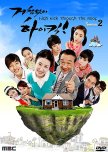 I like it a lot and I was really addicted to it that I can't watch other stuffs than this but it annoyed me in the end. I could have given this funny sitcom a perfect 10 if not for the last 10 minutes of the show. I feel cheated. Really.. I even want to avoid the future works of the writers and PDs of this show.
So I heard that the PD was more inclined with Jihoon/Sekyung loveline and the writer was more to Jihoon/Jung Eum. That explains why we seen alot of good romance development of Ji/JE. To be honest, at the early episodes of this show I was more to Ji/Se then Junhyuk/Jung Eum. But as soon as Jihoon interacts with Jung Eum, I can see their chemistry very well and their love story was more believable than the Sekyung and Jihoon. Sekyung love for Jihoon can be classified as one sided love and so Junhyuk love for Sekyung. As for Jung Eum and Jihoon, their story is well developed that I really find the ending ridiculous! Like as if the writers/Pds are newbie. Arggg.. In short, the ending don't make any sense no matter how hard I think about it. The ending of this sitcom for me is the worst ending in all the korean dramas that I have ever seen and senseless to the bones.
All the characters are clear except Jihoon. It could be nice if the writer make the ending in Jihoon's POV since his character is very vague than that nonsense ending. There are several times in this sitcom when I thought of him as a "player" since I think he clearly enjoys/loves JE but there are times he cares for Sekyung though not in a romantic way. If only they let the ending be on Jihoon's perspective then I can accept whatever and whoever he choose in the end coz that will explain what IS inside his mind since we only see him in Sekyung's and Jung Eum's perspective.
I personally love the character Jung Eum played. She is closed to reality and very endearing. At first I liked Sekyung but she seems too pitiful and really contrast to JE's character.
Also, this is actually the third time that I seen Yoon Shi Yoon in a drama and heard that this was his debut onscreen acting. He is such an actor and very good looking too.
Overall, this sitcom is a must watch but I recommend that you guys avoid the last episode. I should have listened to the other reviewer of this show then I'll be less angry and disappointed.
Was this review helpful to you?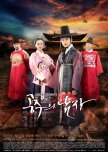 If I have to describe this show in one word that'll be, MASTERPIECE. I have seen nothing like this before though the whole premise is about the undying story of Romeo and Juliet but there is much better told than that! It is a star-crossed lovers that happened in the time when you can't opposed to your parents. What set this apart from the previous set of stories and dramas that were already out there is the whole story-telling. Everything is like a poetry! I love every part of this drama!
In the acting category, I don't have complaints since all of them can deliver and not just a one dimensional character. Though at first, I thought PSH is not suited for the role since he has the very white complexion and pretty face but turn out he carried the drama till the end with effectiveness. MCW is pretty much suited for sageuks costume in my opinion. She is so beautiful and I love her character. How she stood up for what she believes is right and not just becoz she loves the moan more than her life. So everyone else is just perfect!
Music wise, This drama Ost is my favorite. I think what makes this drama really effective and theatrical-like is the Ost! The timing of the music is really perfect. Truly suited for the scene. I love the Ost to bits that I downloaded a drama OST for the 2nd time (being SKKS the first)
For being rewatched. I rewatch this drama more than twice and I can still feel the intensity of the drama. And some of my friends in twitter feels the same way too, They re-watched it atleast twice. For me this drama is the best kdrama not only in 2011 but the whole history of the kdrama!
Was this review helpful to you?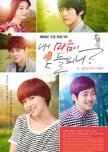 I was skeptical at first to watch this drama because of the MANY episodes it has. I easily get bored at most of the Korean dramas and I thought they're kinda draggy. There are only few dramas that I finished till end just because I was bored and no other choice but to watch it to fast my time. So this drama kinda belong to the rare dramas I actually finished but I really enjoy.
Adding up to my disinterest to watch this was the poor synopsis available on-line. "A deaf man who pretends he can hear and an intelligent girl who pretends to be dumb" How can anyone be interest in that kind of synopsis? So I actually REALLY have no intention to ever watch this until I came across to a certain reviewer who happened to have the same interest/kind w/ mine. So I decided to give it a try on one fine day when I was bored. And just the episode one. It totally won me over.
And the mere fact that I like a beautiful cinematography, I stayed for this drama. The scenes are beautiful and relaxing. This actually convinced me to visit Korea someday! Just by the sceneary, I can say that this is a masterpiece!
About the acting aspects... I'm not very familiar with most of the actors in here. I knew the two actors (Kim Jae Won and his mother) in faces but not w/ their names. So everyone is new to me. All of them delivers perfectly! I feel for them. The guy who act as a mentally handicap was such a good actor. He played it well. And the granny, she is so realistic! Cha Dong Joo's portrayal of a deaf man (though it was not 100% realistic since I was really waiting for him to fail w/ all the lip reading, it never happened)pretending he can hear is so brilliant! He acted it so well and beautifully! Bong Ma Ru, at first his appearance doesn't appeal to me coz he seems not charismatic but as I see him interact w/ his bro CDJ, I'm seeing him in a different light! He is a true talent! How can he do those almost tearing acting? So brilliant! Their mother, Taek Su, she's so effective! Though she is crazy I actually understand why she's doing all those. Then, Bong Woo Ri, I actually find her character loud and annoying at the beginning. I even wished that the main OTP should have been CDJ and BMR but eversince she appears w/ CDJ. I like her more and more. I think CDJ and BWR has the most chemistry I have seen onscreen. Their just too cute for words! Let's not forget the bromance coz this scenario rarely happen in kdramaworld! I just have to say, the two brothers have an endearing chemistry! At first, I was rooting for them to be together LOL. And it breaks my heart when BMR turned dark coz it means no more bromance!
The music.... kinda corny... But the song "GOOD PERSON" won me over. And can the song be any sweeter when it was sung by our CDJ?
On being re watchable.. I had watched it twice! And glad I did coz there are few scenes I missed. And it didn't hurt it all coz I trully love everything about this drama..
Was this review helpful to you?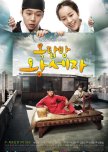 The early episodes of this drama is very enjoyable to watch. With all the comedy it has, you will mistake it to a sitcom program. So overall it won't hurt to watch this at all. But what didn't work for me is the draggy episodes at 14 and up. I gave up watching this and just now I rekindle my love for this drama and I managed to finish it. All I can say now is.. What a SATISFYING ending!
As for the soundtrack, SKKS maybe my favorite sountrack OST but this drama soundtrack is not bad at all! From Baek Ji Young's after a long time to Ali's hurt and to Jay Park's Happy Ending. It's good and not cheesy at all!
My advise for people who wants to see this but doesn't have a time to finish the total 20 hours long drama. You won't miss a thing if ever you only watch the beginning, partly the middle and finally the ending.
BTW, the reason why I gave this drama a perfect 10 for story wise is I think if drama writers consider to make a story of Lee Gak, the Crown Princess and Bu Yong at Josean time, I see a good sageuk drama coming...
Was this review helpful to you?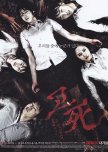 This sequel is better than the first. The directing gets better and so the editing unlike the first one who I feel nothing as I watch it.
And kudos for casting beautiful actors/actresses and this movie sequel is closer to the Japanese movie Battle Royale.
The only thing that bothers me is the ending... It keeps as hanging. But overall I recommend it!
Was this review helpful to you?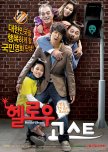 Whenever I watch a movie with beautiful directing and cinematography, I'm in for good! So this one has all the aspects of what I'm looking for. There's comedy, sadness, love story and the heartbreaking twist at the end.
For acting wise, Chae Tae Hyun once again proven himself that he's a real actor! I'm a bona fide fan of him now.
I love the music in this movie so relaxing. The story telling is one of a kind... So touching yet cozy.
As for the only downside of this movie. It actually bores me in the middle and for those who gave up half way of this movie missed the beautiful part coz the ending makes my tears flow... If any of the viewer of this movie didn't tear at all then he/she must be stoned!
So I recommend this to you guys and make sure to watch it with your family.
Was this review helpful to you?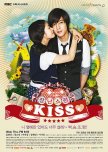 I am actually a fan of the manga where it taken the story from so me liking this series is expected. First of, I was never really into with the whole remaking stuffs so it took me awhile to finally watch this! Secondly, I was also a fan of the second live-action adaptation of the manga so I kinda skeptical if I will really give my time to finally sit down and watch this. So one fine day when I'm feeling like a lost puppy looking for one lost love I decided to give this a try. And I'm really glad I watched this coz it's not bad afterall! I love how light the atmosphere and how beatiful it was shot! Love the chemistry between the leading actors.
About the acting aspect, Kim Hyun Joong is not the best actor out there but his role in this drama make him believable unlike his former role in BOF. The role fits his character. As for the rest.. All I can say they did a wonderful job! I think many of this drama viewers did not like the way Hana stalks/love Baek like she doesn't have a life at all but if you follow the manga, she's really like that!
Overall, it's a must watch to people who likes watching young romance.
Was this review helpful to you?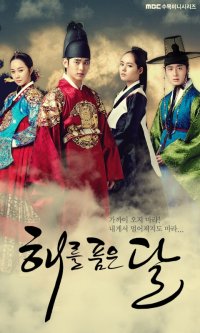 I usually don't write reviews for those dramas that sucks big time but this one annoyed the hell out of me that I must write a review no-matter-what!
Talk about the story: This drama did start on a high note. I love the beginning of the story. I find it sweet for early teenagers to experience what they call puppy love. What didn't work for me is that - when they became adults I find it really really odd that they're still so crazy for each other after the years of absence? And really really hate that everything that's going on is very predictable and repeatable! Argh.. till now I want to wring the neck of the writer. They should stick at the teenage story and stop the story there and it could been a masterpiece! If I may also add, this drama is full of cliche and they didn't go deeper than I expect the story to be!
The acting... I like the acting of the whole cast! What didn't work for me is that - there is NO CHEMISTRY between Han Ga In and
Kim Soo Hyun. The younger actors did have a chemistry, actually that's why I keep on saying that they should stick the entire story about them being young...
Music. I love the ost of this drama.
Overall. If I happen to be 12 years old I might like it but then I'm over 20 now so my expectations is quite high. So for people who likes stories w/ no depth then this is for you. I will salute people who can actually finish this till end. Even Rooftop Prince (w/c sucks at the middle) is better than this.
Was this review helpful to you?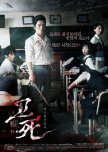 One sentence for this movie. "It's a waste of time to watch this." At first, seeing the synopsis I thought it's promising and seeing the cast made me look for this movie so I can watch it ASAP. But I was really disappointed. It could have been as good as Battle Royale if the director did not suck in directing. Not to mention the bad editing too.
So I will not recommend this to watch even if you are a big fan of Kim Bum.. Trully disappointing..
Was this review helpful to you?