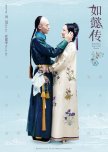 Ruyi's Royal Love in the Palace may appear to be your run-of-the-mill historical drama but let me tell you real quick, be ready to be wAY wrong, sis. I'll have you know, this drama will go to some pretty unforgiving places you've probably never been to before and takes scheming & plotting to a whole new level. But as the top review already said, the toxicity going on within this royal harem isn't the main premise in the show(even tho it might keep you watching like I did lol); the real kicker is witnessing the petals of innocent love wither away and be crushed ruthlessly & stomped on beyond repair. Bitterly falling out of love paired with instances where villains persevered and nice guys really finishing last.. it's raw and heartbreaking- i LOVED it! If you like underdogs constantly winning and happily ever afters with a loyal prince charming... don't watch this lol If anything, watch this drama for Ruyi she's such an icon & literally OOZES class~! It's gonna take some time for me to completely get over being chewed up and spit out by this drama, but the tears and tissues thrown at my poor monitor were well worth this unforgettable journey xxx
Was this review helpful to you?
This show isn't about bullying or gossip or our main character, Nanno. I didn't watch the trailer and expected a Mean Girls sort of drama lol. The Girl from Nowhere is about social situations in schools that bring out the worst in people and lead to deep tragedy. We watch the episodic stories through the eyes of our new student "Jane Doe" aka Nanno. After each episode, you're left with characters reaping the consequences of their inner-demons getting the best of them & Nanno always conveniently getting caught in the middle. I personally LOVED this show; it wasn't afraid to go to some dark unforgivable places, plot had me hooked and the music was great. However, I could see the stories being somewhat predictable & making it easy to see who would be trashed by Nanno next. This show takes the role of "bullied girl fights back with a vengeance" to a deliciously new level. The Girl from Nowhere is badass and the fact that it knows it is the best part xx
Was this review helpful to you?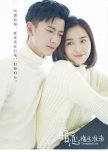 Everyone has had a one-sided crush atleast once in their life and this drama will definitely unleash a stomach knot of nostalgia from that certain time. Now I haven't read the novel, but I really want to now because of how relatable the female lead was for me and how spot-on they managed to capture the raw emotions of unrequited love. This drama is also surprisingly realistic when it came down to it and the lack of major clichès was very much appreciated. Characters weren't just carbon copies of the same robotic personality with different faces and I actually came to fall in love with some of them. And OMG to the Only Yesterday and F4 references; those were brilliant! Sure.. it was kinda slow at times, but overall this was a great watch and I managed to finish it in 2 days. Totally recommend~!
Was this review helpful to you?