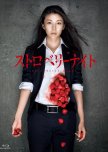 Why you should see this movie? Because this movie is a good way to start to strawberry night series. it is called special but to understand what it means the strawberry night, you should see this movie first. First i watched drama edition but when i saw a couple of flashback i decided to watch this movie. Drama's plot refers that movie a lot.
Anyway as a fan of thriller and suspence, i can say it is a good movie. The action is not satisfied me, but story is definitely good. Because the series Based on Tetsuya Honda's detective novel "Strawberry Night" (first published by Kobunsha onFebruary 25, 2006) (According to Asian Wiki)
One of the weak part of the movie is Reiko's character. i found Takeuchi Yuko acting a little bit forced. Especially when she thinks something serious or feel under pressure, she plays with her hair. But it looked unnatural at some point for me. But her manly acts was fine and you can feel the pressure on being a woman at a police station.
Musics are fine too. There is no song stunning for me in the movie but you can keep up the atmosphere.
Note:i'm not a rewatcher so i just gave fair point so you guys decide it :)
Was this review helpful to you?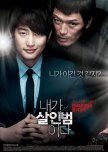 Strong part of the movie;
1- Recording of action scene tecnique is good especially at first 10 min.(but i have to admit it i'm not an expert)
2- Story based on Lt. Choi and his character was made well.
3- Acting is good
Weak part of the movie;
1- At first storytelling was slow.
2- They should explain a little more clearly about the issue of closing murder cases after 15 year and criminals won't get charged after that moment.
Some important about the past of LT. Choi delayed intentionally in sequece of storytelling. i don't like it. it feels like they stuffed whole thing last 40 min. Anyway overall it is a good movie but i don't think people want to rewatch.
Was this review helpful to you?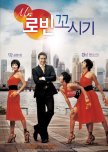 i simply want to talk about why i dislike the movie so much.
1- full of horibble english conversation. i'm mean i don't understand. Heroine couldn't speak english but she has a tons of english replic.
2- There are lack of chemistry between actors. Sometimes they look like stick.
3- Because of the lack of chemistry their acting seems weird.
4- Lastly i hate myself to tell this but heroine look so disturbing she look like did so many plastic surgery that her lips gonna explode every moment. (i'm so sorry i don't like to talk about people looks but she really distacts me that i couldn't keep inside me...)
the only thing after watching this movie is personal taste is more better than this. don't waste your time or if you decide the watch the movie don't expect so much thing.
Was this review helpful to you?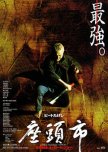 Zatoichi
2 people found this review helpful
Well, that movie had a 7.6 point in IMDB so if you watch this movie you probably get bored.
Takeshi Kitano is male actor, writer and director of this movie. His acting is ok probably cause he plays a blind person but between the some scenes on storyplay there was a huge gap.
I can't say fighting scene is not good but the movie was shot in 2003 so during the sword fight scenes blood splits are seems sloppy (sound like i have a hidden serial killer inside... :P )
Thats all. If you want to still see the movie i hope you enjoy...
Was this review helpful to you?