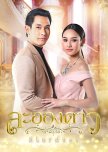 This Story has so much potential to become much more interesting actually. But for me the storyline is too slow, I don't understand why it takes 3 years for the leads to admit their love? Starting with what I like about this drama :
1. I like the main leads, both their visual and acting.
2. There are a wicked side of the female lead, that I wish to see more. It's fun to watch. too bad there are only shown on few last episodes.
3. The second (or third) leads love story is much more interesting actually, I enjoy it much more than the main leads'.
What I don't like about this drama :
1. the storyline is too slow, lack of sweetness between two main leads, not to mention on how they keep denying that their love to each other
2. the time difference are unclear. It suddenly jump from the first year to the second year, and then suddenly it's already three years.
3. 15 episodes are too long, I think it can be shortened.
Overall acting are OK. But I don't think I will rewatch it again. maybe if I do, I'll just fast forward a lot :)
Was this review helpful to you?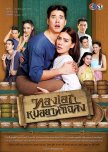 At first I never expect Mario and Kimmy will have great chemistry as a couple.
I mean, I know they both can act and I love seeing Mario-Davika pair, Kimmy with Mark or James Ma... But after I watch this, I can say that Mario-Kimmy chemistry are amazing..
NongBest who plays Chaba lil sis is so cute and funny.. I love her!
What I like about this drama :
1. It's not just a romance comedy, but we'll get to know about Thai herbs and medication (I learn along with Chaba ;p)
2. The storyline move fast, not like most of dramas, they don't drag the story until we're frustrated (too fast until I don't realize it almost ended).
3. Not Slap and Kiss kinda larkon
4. Great chemistry of the main couple
5. I laugh, I cry, and I smile throughout the drama..
6. Thong Ake character is funny but smart and kind hearted at the same time, Mario plays it very well.
7. Kimmy is out of her the regular brat and spoil character's type, she plays Chaba really well.
8. No crazy ex girlfriend/admirer..
What I don't like...
Well I can say I like most of the storyline.. I don't skip any of the episodes.
Although I think the insertion of Nichkun & Maggie on this drama is not necessary, but it doesn't annoy me (they were there together with Mario and Pat Napapa promoting Dr. J*ll skincare I think).
I just need more sweetness scene on Mario and Kimmy :p
I wish they both can be pair in modern drama (maybe a romantic action comedy will do)
Overall, for you who like romantic comedy you should try to watch this lakorn. Believe me it's worth your time!
Was this review helpful to you?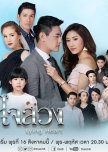 This review may contain spoilers
Lying Heart is a good drama.. worth to watch although I fast forward some episodes in the middle (well it was more than 20 episodes, for sure there are some scenes that certainly can be cut and make this drama even better)
What I like about this drama :
1. Raveen, the main lead's character (the lady) is strong and smart. I like the way how she handle Pring (her cousin). She's not typical easy to manipulate character just like we usually found in Lakorn.
2. The little girl, Thaywa's daughetr, is so cute when she try to match making her daddy and her step mom
3. Good chemistry between two main lead
4. Real kiss spoiler. It's rare in Lakorn
What I don't like :
1. Da, the sister of male lead, have the unreasonable hatred toward Raveen. Even to the point she was asking her brother marry Raveen for revenge. Her character is so weak, she blames Raveen because she think her lover loves her and kill himself (what is she thinking of?)..  it's annoyed me watching her being so stupid and unreasonable.
2. Despite of patray as smart businessman, Thaywa, the male lead, is unreasonably follow her sister plan, doesn't investigate about the truth
3. Pring and her mom are so annoying but it's typical villain in lakorn.
I will give better score for this drama, if only the episodes not that long and Da character is not that unreasonably annoying
Was this review helpful to you?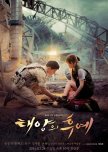 I Love thiss Drama very much.. I'm a huge  fan actually..
1. The Chemistry between two main leads was amazing (well they ended up marry in real life though)
2. The story line is not the usual action romance like other dramas
3. The pace of the plot is very fast, keep you wondering what next? Not typical slow pace drama with the unsolved problems/missunderstanding for several episoes
4. No crazy and jealous girl/boy
5. It's funny but also heartwarming scenes and conversation along the drama
I rewatch this several times and don't get bored of two leads chemistry and interaction
At fist I was rather hesitate to watch because the story about soldier and war never been my interest.. But ended up I was falling in love with this drama.,
If you haven't watch it.. it's highly recommended
Was this review helpful to you?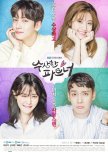 I really like the first episode of this drama. It's fun to watch and made me want to watch the next episodes..
But I found the pace of the story was quite slow.. I like the story line, but 40 episodes are too much.
I think the plot will be more interesting if they shorten the lenght of the episodes.. I feel like some scenes were made just to prolong the story..
1. I like the story (if only it's shorten)
2. Good Acting perform by all leads involve (including the villian, he was really good)
I like mystery kind of drama, but I might not rewatch this drama again because it's too long. I fast forward some episodes while watching it.
Was this review helpful to you?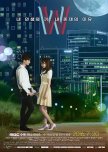 W
0 people found this review helpful
W is one of my fav koran drama in 2016..
1. I like the chemistry between two main leads
2. The story is just so enjoyable and entertaining
3. The love scene of those two main leads was pretty intense and cute to watch
4. It's happy ending :)
There are some unfortune and sad scenes that I don't really like..
And the webtoon charactee lives in real world and vice versa seems impossible, but this is the fantasy deama after all rihpght? We shouldn't use logic watching it :)
I recommend this drama to those who like fantasy story, if fantasy is not your thing maybe you won't enjoy it as much as I do
Was this review helpful to you?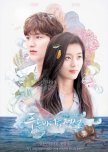 I watch this drama aftee I show the teaser; it seems entertaining but I ended up thinking  this is OK drama not as great as advertised
What I like :
1. The Story line was enjoyable about the love between the mermaid and human
2. I love the setting, location, and the cinematography
3. Its a happy endung story.. my favorite kind of dama :)
4. Gorgeous main leads (handsome and pretty)
What I don't like :
1. I feel lack of chemistry between two main leads; it's sad becauss those pair are most anticipated pair to compete with dots
2. Dissapointed with Jun-Ji Hyun acting in here. I want to cry watching it. For one of the most high paid actrees, I just feel like her acting is so so..  I watched my love from the star and I thing her acting was so much better in those drama
Overall this is still an enjoyable drama . But I don't think it's worth to rewatch
Was this review helpful to you?