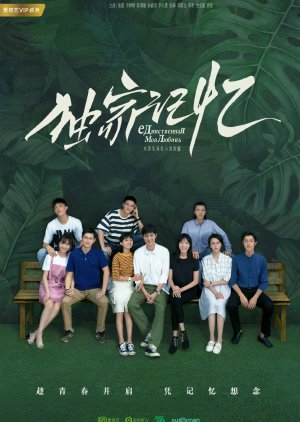 I was so close to giving this drama a 9 but there were a few problems.

I didn't like the first few episodes, it seemed like the directing was off. During the introductory phase of the drama, the audience has to learn who these characters are and a bit of context to the background and circumstances our characters face. Instead, it felt like a nosedive into the first episode. No joke, I thought I was playing the incorrect episode when I first started this drama. Thankfully, this wasn't an issue that was so bad I had to stop watching.

At times, the editing can get pretty choppy and weird. I remember shots jumping from one clip to another really oddly. It's not a huge problem, it just pulls you out of being into the atmosphere of the drama.

The last gripe I have are the last few episodes. It really fell from grace; they made some pretty poor choices and it made me skip around the last 3ish episodes til we got to the end. I've heard that this was cut from originally being even more episodes. I'm glad they cut it but they honestly needed to cut it some more to eliminate some of the BS that they included during the last episodes.

Even though this drama clearly has some faults, it excels wonderfully in some areas!

The characters are really, REALLY good (especially Zhao Xiao Tang, I absolutely adored her!!!). Each one of the supporting characters has a distinct personality and various problems they face, and you'll actually be invested in them! A lot of the time I don't really care about subplots, but everything happening to the side characters felt just as important as the plot with the main character. This drama also did a really good job creating a super cute friendship between the roommates.

Mu Cheng He and Xue Tong's relationship is truly SO cute! It's rare to actually find a depiction of a relationship that is so healthy in dramas. Initially, you might expect a teacher-student relationship to be toxic but I'll assure you this one wasn't. The only thing I'm upset with is how Mu Cheng He's character developed. It seemed like we were so close to seeing how he grew as a person but we ended up not getting any of it. The audience wants to see "show" not "tell", but his character development ended up being completely "tell" which was unfortunate.

I also really like the atmosphere this drama created. It really felt realistic and a slice of life. A lot of dramas nowadays are over the top and fall into situations that are completely implausible. Here, our characters face real problems that the audience really might relate to. The drama also touches on important themes like family, friendship, grief, addiction, etc.
Was this review helpful to you?