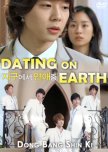 Don't expect to enjoy this unless you are a Cassie. It has quite the thin, holey plotline, makes very little sense, and is all around a bit silly. However, the cast of course is very nice to look at and if you already love DBSK then you will enjoy spending a little over an hour ogling and laughing at/with them. The acting is not terrible so much as the story is poorly constructed, so it is not horribly painful to watch (the strongest actors of DBSK get the lead roles, so that helps) but don't expect the feeling of "what a great movie!" after watching so much as "that was kind of amusing!" The best part, without a doubt, is definitely that the OST is 100% DBSK :) And of course, no matter how their acting skills may be, no one can deny their superior musical talent, so that is definitely a plus.
Overall, this was not -so- bad, and it was an entertaining way to waste some time, but unless you are a diehard Cassie or are just curious about DBSK, there are probably better things to watch out there.
Was this review helpful to you?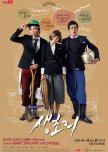 This is an excellent drama! Comedy/murder mystery is always a winning combination if done correctly, and Saengchori certainly was. The writing in this drama is fantastic -- there are typical K-drama over-the-top jokes, sure, but plenty of clever little bits and references to other dramas that make it an absolute joy to watch. The acting is quite good, and the cast works well off each other's reactions. This is the kind of drama where you will find all the characters interesting and worth paying attention to, not just the main characters. Not much to say about the music, but the scattered use of Phantom of the Opera themes was a joy to say the least.
Some people may have issues with the pacing, since even though it is a murder mystery suspense, the bulk of the drama is kind of slice-of-life office life. However, the show is so fun and well-done that this did not bother me, personally. The only thing that seemed a bit off was the inevitable romance arc, but it certainly wasn't the focus of the show.
If you are looking for an all around wonderful drama that is different from your usual drama fare, this would be the perfect one to add to your list!
Was this review helpful to you?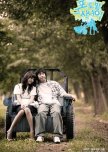 This drama evokes the same feeling of wrapping up in a cozy blanket with some hot chocolate. It has a wonderfully sweet, fluffy aura about it that I don't recall in very many dramas, and I loved it.
The story is not too complicated-- city girl moves to farm for whatever reason, clashes with country boy at first but then learns to run a vineyard and they fall in love. However, the atmosphere really was so sweet and peaceful for the most part-- some might say it was boring, but I found it relaxing, and it allowed for more focus on character moments and developments.
Which, by the way, were very well played by the leads. Both YEH and OMS were excellent in their roles. YEH could be slightly annoying at times, but in a way that I found relatable -- I think most people would get a little whiny if they suddenly had to spend their entire day out working in a hot vineyard, right? And most of the time, I found her to be quite sweet and cute. OMS was just perfect in this role-- right on the nose as a low key, nice guy who is adorably earnest and hardworking. I totally fell for him in this role :) The supporting cast was nice, too, in the sense that it really felt like the entire village was a family. The other two leads were a bit annoying at times, but they were nowhere near as bad as many dramas.
The music was fun at times ( I think mid-2000s dramas have a very distinctive music style) and some of the songs were very pretty, which added to the peaceful, romantic feel of the drama.
I don't hardly EVER rematch dramas because I find that the annoying parts ( obnoxious second leads, stupids cliches or plot devices, etc) outweigh the cute moments. However, this drama was really light on those annoying bits, and heavy on the sweet, so I will likely watch this again someday.
I really recommend this drama if you like cute, sweet romances and are looking for a more relaxed drama! It was really very lovely, and I hope you won't be disappointed.
Was this review helpful to you?
This was a fairly cute little drama. Not much happens in it, which could possibly be expected given its episode count. The main girl is a little annoying, but her two boy toys are pleasant enough to temper that. Honestly, unless this is your first drama you won't find anything at all new in here, but it is certainly pleasantly watchable and even quite enjoyable as long as you don't think too hard. Pick this up when you have some time to kill and it'll pass the hours by nicely.
Was this review helpful to you?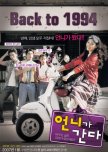 The story for this movie is pretty simple-- girl gets a chance to go back to her teen years and try and fix some things she has always regretted. Going into the movie I thought it was a bit risky in terms of why -- what would she learn from this, why is she deserving of such a chance, how will it benefit her future self, etc. -- but I really appreciate the ending message of this movie. It reminds me of a song I really love (though I can't remember the title) -- "if you want to be someone else, change your mind". The main character spends a lot of time trying to rearrange past events of her life in hopes to avoid future disappointments, but she ends up realizing that the best way to carry forward is to accept past regrets and not let them hold you back or feel badly about yourself. This message resonates really well with me (and I'm sure everyone) because while most people don't get a chance to try and change their past, everyone has likely done something they wish they could undo-- but like this movie says, all you can ever really do is learn from your mistakes and then move on, leaving them behind you.
Acting and music were both fine. I appreciated how similar the younger and older version of them main character --they did a good job making me believe they were just different versions of the same person.
I don't rewatch often so I doubt I'll rewatch it, but it was enjoyable enough that someone might want to. Really the take-home part of this story was the sweetness of the relationship between the main character and her younger self, along with the universal message of living for the future. Those alone make it work the watch.
Was this review helpful to you?