Details
Last Online: 7 days ago
Gender: Female
Location: India
Total Edits: 0

LV0

Roles:
Join Date: August 12, 2016

-executedtoperfection-
India
-executedtoperfection-
India
"define good" 
26, India.
How I ended up at MDL: I have always loved lists and keeping track of things and at the rate I was finishing the shows one after another,I definitely needed a place to sort out my. I started Korean dramas in August 2016 cause I didnt have anything else to watch, all other shows were on hiatus.. Never knew I'd actually enjoy them so much. Now I feel so starnage watching English series LOL. 
Edit: It's been 3 years in this wonderful world, and I'm still mesmerised by this lnaguage and culture, it's so similar to ours. 
Recommendations are always welcome. 
Now to my tastes in K-drama:
My first drama: Queen In-Hyun's man - even though it was part saeguk (i didn't know it while watching) I enjoyed this as everything was so fresh, cute and quirky. I didn't actually know I would end up addicted to the K-drama world. I mean I had seen a lot of friends going on about K-pop and K-dramas but never actually thought to try them on myself.. but here we are, all addicted already!
The first drama I truly fell in love with K-drama world: Oh My Ghostess - my friends call it the 'danger' zone when i start talking about oh my ghostess. This was my second drama and where I dove headfast into the K-world. Park Bo Young stole my heart while Jo Jung Suk played and tugged at it lol. It was also my first 10/10. I wouldn't say it is the perfect drama ever, but it was perfect to me. 
This GIF says it all. After all this time, JJS still tugs my heart with his beyond this world acting. Honestly, WOW.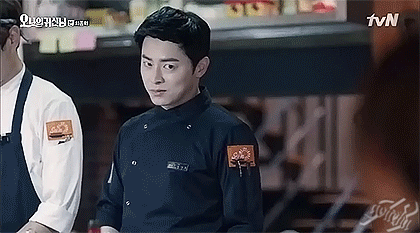 My First Variety Show: Running Man - started watching it in October 2016 because of Lee Kwang Soo (I absolutely looooved him in It's okay, that's love) and it's now my primary source of stress relief. God it's so funny!
Edit: these people have become so special for me, I wait eagery for the new episodes each Monday! (since they're uploaded by late sunday night for me).
Also, it's my goal to watch Running man without subtitles and understand everything one day hehheeh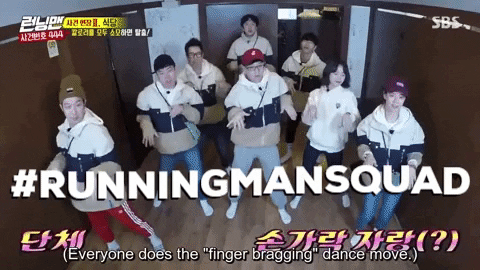 What I'm in love with right now: 
I'm going through a variety show spell right now, I've been binge watching: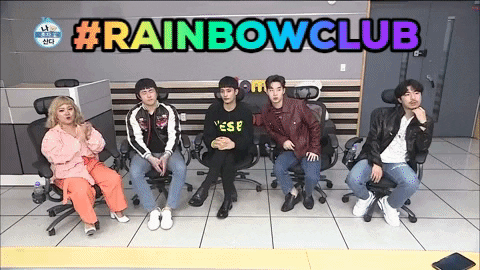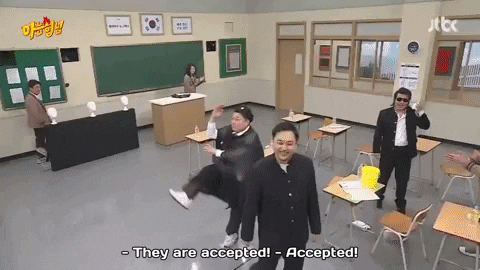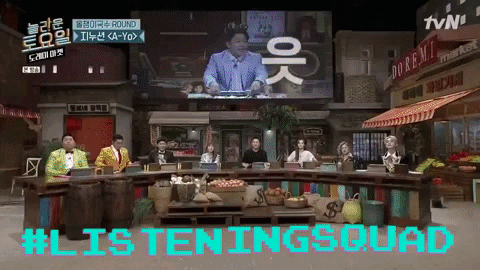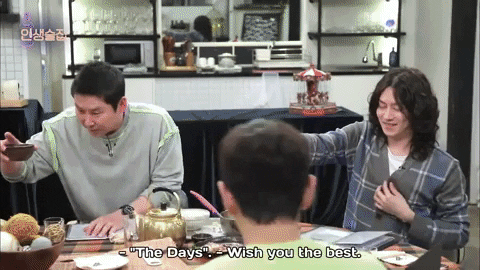 My Genre:

fluffy, light hearted, romance, action, thriller, comedy (is a must), sci-fi
Basically anything that makes me forget my worries, tension and the real world. I absolute hate sad endings and heavy melodramatic stories. I'm not here to cry. I do that enough in my real life thankyou. lol
My Favorites right now (and in general):
K-Drama (airing): I just finished watching "Romance is a Bonus Book" and "Touch Your Heart". Least to say, i'm still in a happy trance. for different reasons lol. GIFs for my own happy feels, enjoy!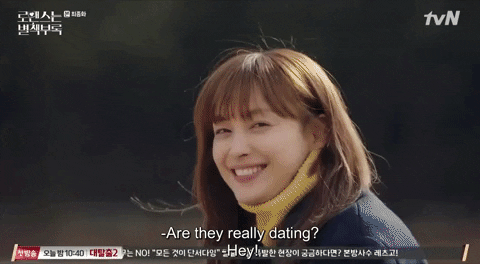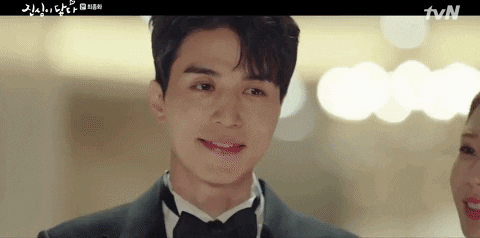 On Re-Watch round: Jelousy Incarnate, W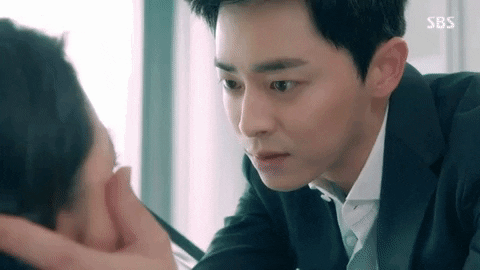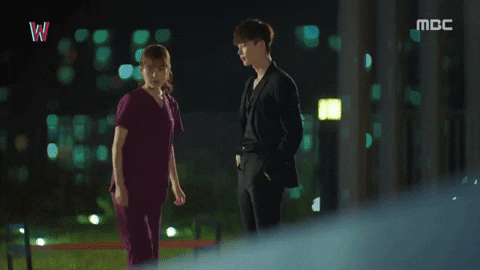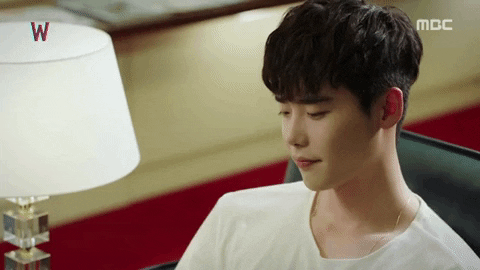 Actors: Jo Jung Seok, Gong Hyo Jin, Seo Hyun Jin right now! 
Character Relationships: Seo Yul-Chief Kim (Chief Kim), Yoo Hee-SUng Bong (Introverted boss), Lee Hwa Shin - Bumma (Jealousy Incarnate), Loius - In Sung Hyung (Shopping king Louis), Lee Hwa Shin - Go Jung Won (Jealousy Incarnate), Kim Hye Jin - Min Ha Ri (She Was Pretty), Oh Hae Young - Mom (Another Miss Oh), Healer - Ajhumma (Healer), Princess - Eun Shi Kyung (King2heart), Yoo Shi Jin - with anyone (lol) (Descendants of the Sun), Joo Joong Won - Dustbin Ajhusshi Ghost (Master's Sun)
[This section will get GIF-ed and updated soon]
Scenes/Moments: In Romance, I'm a sucker for all types of good kisses, long run tight hugs, back hugs, putting on the necklace, dress trials lol, cuddling/spooning, parting away each others hair, waist hold, piggybacks (after entering the K world, I now know the importance of piggybacks in a relationship lol)
In other things, I love when friend stick up for each other unexpectedly, parent-child moments, silent star watching or Han River watching or just sitting in a lawn, eating ramen (yummy)
OSTs: For the past few months, I have not been listening to anything other than Korean OSTs in music o.O lol
My current favorites are: Romance is a bonus book OST, Raina 'Home', Ailee 'Goodbye my love'
My First 'i did not like this' drama: Heirs. I was told this was written by the writers of Descendants. What a lol. The characters bored me to death. Except a visually stunning cast, I died of the stupidity and vain things. I still can't belive I actually finished it lol
Kdrama I've been procrastinationg to watch since a loooong time :
Mind you these are the cult favourites, strongly recommended ones, yet I've been hesitant about them. They might be a bit too intense for me? idk.
'Sky Castle' (omg the number of times it's been mentioned in the variety shows is daebak)
'Signal' (again, with it being always in the most popular dramas list. ahhh someday, someday)
PAGE UNDER CONSTRUCTION : more GIFs hopefully coming soon :D
Statistics
195d 0h 58m
ALL TIME
4,381 episodes, 184 shows
3d 1h 2m
ALL TIME
39 movies
List Updates
Currently watching

10

/16

13 days ago

Currently watching

8

/16

27 days ago

Currently watching

4

/16

Jan 2, 2020

Currently watching

1

/12

Dec 6, 2019