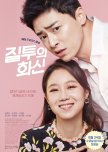 The overall 10/10 rating pops up when something makes my day, makes me smile, cry, laugh and connect with it. Jealously Incarnate definietly did that for me.
I'll keep this review short and to the point.
What works: Amazing acting, ever evolving characters, gripping comedy, diverse range of characters, a thorough and different depiction of the TV news industry, sizzling chemistry and ton loads of unexpected turns.
Everytime you think you know a character's move, or expect a cliche, you will be surprised with something absoluetly absurdly different. That's the USP of the show. Apart from the fact that they handled the issue of brest cancer brilliantly and effectively and so graciously, they gave multiple twists to even the normal love trainle
What I enjoyed: Hwa Shin's way of love, his character evolution. Na Ri's undetereed loyalty and ability to take care of everyone around her.
You'll read all around what worked for the show that made me give it a 10.
I'll tell you about what made me deduct the 1 point from the story: It felt incomplete after a while. The things we were prepared slowly in the first half of the show, were left un dealt with durin the second half. The teenage triangle, the chef-moms traingle (although dealt fairly well, I'd have liked for the Chef to be actaully asexual), and mainly the second lead.
They introduced the second lead in such a manner that he practically charmed the pants off, but then he started to get on everyones nerves around the middle part. He was a character that I expected to be the BFF first and the second lead later. And while he did that for around 15 episods, it suddenly got downhill and creepy after that when he couldn't give up.. What I'd have liked is that they redeemed him in the end slow and not just by giving him 5 mins in the end. No, I'd have liked for him to stick up for his best friend and be there..and this should have been done through the last 4 epsiodes. This kinda left an incomplete aftertaste for me.
Other than that, let's count the amazingness of the show:
- Mind blowing actors, JJS toreme apart with his emotional scenes and I fell off my chair laughing at him.
- GHJ is a queen when it comes to cute yet firm characters. Her micro minute expressions made me love her so much.
- Unexpected way of dealin with equally unusual and absurd situations
- Unlimited laughter
- Brilliant supporting cast
- Entertaining TV news team and scenes (especially the auditions)
- Heart fluttering OST
This was my first show to watch live with everyone, waiting for the episodes everyweek, and it honestly made my thursdays and fridays (I saw it a day later because of subtitles) and I'm going to miss this SO much.
Favourite Episodes: 4, 6, 9, 12, 14, 17, 22, 23.
Was this review helpful to you?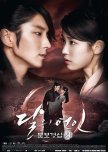 Honestly this series is not my cup of tea at all, but that cup of tea was so bloody tempting with amazing actors, costumes, set and cinematorgraphy that I had to take a sip even if it was bitter. And Then since I took a sip, I decided to finish my cup regardless of the taste. It's definitely an experince. I wouldn't forget the characters easily, but it's definitely not going to be in my favorites because I was consitently borderline annoyed with every character except Princes 10, 14 and 13 and the first crown prince.
Sigh, now I hope they make a special or a second season atleast. I'd love to see these amazing group in a modern setting! Their BTSes and photoshoot are everything that made me smile.
I wont really re watch it per say but I know I have a few scenes in my mind that make me smile but then what follows is disastorous so dunno if I'll be able to watch them freely lol. But one thing is sure, the beggining of the series, is worth it. It's everything!
I'd make the review short and just say, watch it if you like serious melodrama, with lots of good acting, twisted plots, borderline stupidity, a number of romances that make your heart ache (often with the same lead lol) and if you like historical setting.
I'll say one last thing. Moon lovers is one of those shows that makes you want to give it a 10 but then when you think back to all the heart aches it gave you, you reduce it to 8 lol. It's like an exboyfriend that you loved so much but he gave you a big ass heartache in the end! Sigh
Was this review helpful to you?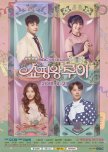 The sweetest, cutest, purest thing I've ever watched (apart from puppy videos lol)
Honestly this was so cute. The characters were so pure, innocent, sweet and true to their characteristics.
Amazing acting on the leads part, it's not easy to act cute without looking artificial.
That's all. Just watch it. Everything in this makes me want a world like theirs. There are so many happy moments, it feels so good to watch it.
Comforting, sweet, cute, pure, innocent, lovely, precious, healing, satisfying.
I'll never forget this one everrr!!
The story was a completely thought out touching one with no loopholes.
AND IT IS SO FUNNY in it's pure form!
Was this review helpful to you?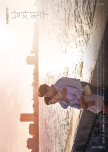 Oh the n number of times I burst out my crying tap with this one. Crazy.
Some scenes, dialogues, expressions and situations were just so heart touching.
It took me a while to get adjusted to the "real life Vs reel life" pairing, and I honestly couldn't enjoy their kiss scenes BUT, this drama was solid as a complete story, good depth of character, generous pinches of fairytale elements, great spring cast, logical and peaceful conflicts and over and above all, masterpieces of acting from everyone involved.
The music just tugs your at right places and you can't stop humming along with it.
A must watch if you enjoy good cinematography, meaningful dialogues, subtle expressions, great acting and peaceful paced dramas.
Was this review helpful to you?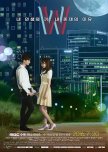 W
1 people found this review helpful
The first 9 episodes of the drama take you to such a high level that the lacking second half ends up being a fall that hurts more than it would otherwise. While watching the initial epsiodes you feel everything moving just right, infact a little fast but then the way everything is shown makes you belive you'll get your layers, reason and dimensions of the characters later. There, again lies the problem.. it went too fast, too soon and just ended up a diffused bomb instead. There's no depth of characters as you expect in the second, everything that made first half a success goes the wrong way, because there's no backing to keep the second half up. Nothing makes sense and all we see if a fantastic plot driven to an extent that there's only mindless solving and putting everything into place left. But even so, doesn't that process also need solid reason and logical explanations to back them up? When we watch a show, we expect it to make sense throughout especially after it ends, but even though I can't stop myself from re-watching the first half of the show, the same me, just cannot get myself to rewatch any of the later episodes.
The lead have such an amazing chemistry, potential whatever you want to call it. They make you fall in love with them, but then what after that? Where;s the character depth, how do you get where they're coming from, how do you relate to them? Everything just stps at 2 dimensions. Their backstory, and their current love. So disappointing especially when you rewatch it.
The side characters, though SO many, and so good and so much potential, were almost inexistent. This was so sad because they could havebeen used brilliantly to weave everything together.
The OST is beautiful though, especially the instrumental music for the lead pair and the various artist instrumentals. So good!
Over all I would say, they has a great exotic set of ingredients, all right equipments, even a great chef, but the recipe started out good but failed to take you to a level that is expected out of such a combination. I'm writing this a month after I watched this series, because I keep thinking of it, especially the first half. Sigh.
My verdict for a reccomendation would be - watch it, it's a good attempt, but do no, i repeat do not expect much out of it at all. It would be hard to do so though, especially since (I repeat again and again) the first half was so good!
PS - okay i'm editing it for the last time, because I cannot not mention that the romantic moments in the series are just so cute, it hurts. probably why I keep rewatching them lol. If you like sweet romance you'll love the romance, but hate it too because there's nothing beyond one dimensional romance, but hey, it's cute lol (this probably affects my credibility as a reviewer, but i had to mention it!)
Was this review helpful to you?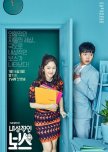 Although it feels like an 8.5 situation, but I liked a LOT of little things on this one.
- how the second lead got closure. LOVED IT!
- the pace of the love story was so damn realistically comfortable
- loved how much space was given to each character's mindset. Specially the main 4.
- the chemistry was so good, BUT when it was comedy, it was ONLY comedy and when it was romance, it was suddenly so HOT!! lol
- the plot was original (to me) and executed and balanced well within the mystery limit and back to normal limit of the viewers.
- TvN has an amazing fashion sense..idk if it's the dramas or the channel, somehow the shows on this channel have a really sauve and classy yet quirky look to them!
- all the Another Miss Oh FEELS OMGG!!
- Amazing OST. I've already downloaded like 5 songs from it!!
Yes, it takes a while to get into it.. and somehow binge watch didn't quite click with this one,, rather I watched couple epsiodes a day (which I RARELY do) but as a whole, it worked for me.
Honestly, I could connect with the pacing and the little things a lot.
Was this review helpful to you?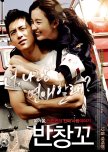 Love 911
0 people found this review helpful
I'm new to the K world and have enjoyed K dramas a lot so thought to give K movies a try.
Must say, I was very disappointed. The cast were great but the story was so absurd. The concept was good but the actions by the characters were so illogical. Especially in the last, I was so annoyed when theere was unnecessary debacle regarding the rescue situation.
I enjoyed a couple of scenes, the actors were great, the bonding was cute but the writing fell severely short.
Was this review helpful to you?