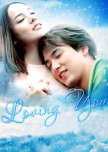 This drama is a little bit old and the story is not really great but I enjoyed it.
The casting is just amazing. Many great actors and actress are in this drama. It was the acting's debut of Eugene, and she was very good.
If you like the story about "Impossible love" or of "Revenge" you will like it.
And, there are only 12 episodes.
Was this review helpful to you?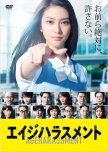 First of all, to appreciate this drama you have to be a Japanese drama lover.
Because, the story is typical japanese !
People who like "Ijime" stories will really like it ! I think that women can more enjoy it than men because it's full of stereotypes of woman in Japanese society.
- I gave 7/10 for the story because it's a "Dejà vu". So, nothing new here. But, it's still interesting to keep you in front your screen.
- 8/10 for acting because the actors were really good, especially Takei Emi and Inamori Izumi.
- 8/10 for the music, it was nice.
- 8/10 for Rewatch Value because, in the futur, if I get an occasion I will rewatch it with pleasure :)
~~~~~~~~~~~~~~~~~~~~~~~~~~~~~~~~~~
I think that people are too harsh with this drama.
I really enjoyed it !
Give it a chance and try it !
Was this review helpful to you?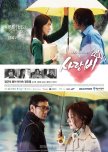 I really enjoyed this drama. I'm a big fan of Yoon Suk Ho.
He is famous for the dramas on the seasons: Winter Sonata, Autumn's Tale, Summer Scent, Spring Waltz.
Love Rain is Yoon Suk Ho's typical drama, No surprise (maybe the part in the 70's...?), it's a traditional melo with forbidden love, disease and difficult choice about love.
Drama's atmosphere is slow and actors's facial expressions are the most important in the drama.
All feelings go first through the face before the sentences: That's the point !
I think that Yoona and Jang Geun Suk were good (in the acting).
Lee Mi Sook and Jeong Jin Young are both veterans actors and was a very good choice for Yoon Hee and In Ha.
I gave only 6/10 for Rewatch Value because I think if I would like to rewatch I will watch only my favorite scenes.
If you're like me and love melodrama I think you can appreciate "Love Rain".
But, for those who don't like melodrama and unrealistic plot this drama is not for you.
Was this review helpful to you?