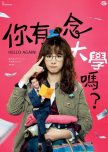 Hi everyone,
Just a quick take on this HELLO AGAIN...
It's a satisfying watch, it makes you cry, sympathise, it makes you laugh, it gives you goosebumps....
The acting was pretty good... you almost can feel them...the kisses were on point (I've developed an obssession with kissing scenes...)
Its just one of those dramas you don't regret watching...even if you think some of it is cheesy...
I loved the banter between the leads... it was funny and well somewhat irritating....but all in all great..
Communication is the key.
I just liked it..
So have a go and decide for yourselves!!!
Xoxo
Uni
Was this review helpful to you?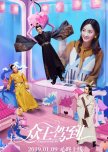 It started in a promising way, not fantastic but ok, it was kind of funny and it had some romantic moments, the story had great potential but that was totally lost to poor writing... For the first time in my drama watching life... I felt an actor was too effeminate to play the role he was given... (Murong Yu)...but hey could be just me...
From episode 20 forward it was so rushed it wasn't even funny... It was disappointing...
As I don't like spoilers I'm going to say... Watch it and decide for yourselves...
Xoxo
Uni
Was this review helpful to you?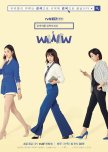 When you start watching a drama with no expectations and it just surprises you... Well that's what I call Jackpot... They don't come often nowadays so this was really a great surprise.
The story pulls you in right from the start, it's a new take on the office dramas, the writing was awesome, you got same old characters dressed in bold colors, the actors were very well cast... They did a superb job, the whole sets, photography, music were on point...
I loved it because romance wasn't the only focus, the story had a very strong and original back story, girl power, friendship, how far you'll go for power, money, respect, professional success, for what you believe in... the romance was a sort of reprieve from all the serious stuff...
I fell in love with the romance between Scarlet (Cha Hyeon) and Seol JI Hwan... She was my favorite...
it was really enjoyable and I loved it to bits
Hope everyone will be able to enjoy it
Xoxo
Uni
Was this review helpful to you?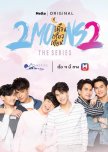 Hi everyone!
First off , I know this is based on a novel, but I haven't read it so...sorry.... also this is my first ever review on a BL drama, I've only recently started to watch some.
I watched this with no bias, I've seen the first season but think 2 MOONS 2 is WAY better than the first, even though the first has some positive sides to it.
For 2 MOONS 2 I think the change in actors was really positive, the only actor I liked from the first was Kit, but the Kit in 2 is also very cute and a good actor.
I loved the series, from the first episode to the last, the story had a good flow, the actors did a good job in portraying all the feelings. It sure made my skin crawl at all the cheesiness...but ...boy ...was it fun and cute !!! I would find myself swooning at the scenes of Forth and Beam, I never had a favorite couple in a BL! Now I do... I'm not really into Phana and Wayo, but they are cute and make a great couple, as for Kit and Ming well I think they are going to further develop their story in season 3, so I'll be waiting... as for what I saw in this one ...I loved it, Ming is one tenacious dude and Kit is just a Kitty...LOL...
I don't like spoilers... so I hope everyone will give this a try... I almost didn't because online comments were so over the top...BUT... because I know better I went with my gut... and I'm happy because these were the best hours I spent on a BL drama so far!!!
Have fun
XOXO
Was this review helpful to you?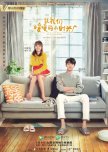 Hi everyone ????
This drama surprised me... It was not what I was expecting... But... So much better in so many ways...
The main leads were so good and had such great chemistry, you can't help but smile and laugh... The cat and dog sounds were a killer, the characters development was gradual and well done, hands up for the writer... This was well written and directed... Kind of refreshing for a Chinese Drama...
I do believe it was the cutest drama I watched this year...
So give it a try I promise you won't regret it...
Have fun
Xoxo
Uni
Was this review helpful to you?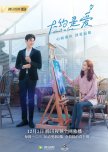 Hi everyone! I just binged watched this, it surprised me in a very positive way. (I almost didn't fast forward! )
The story was somewhat original, with a few twists, the characters were very good... Good acting... Some bad acting as well but you don't really notice it in the overall.
It was fun to watch, sometimes exasperating... Loved the kiss scenes... ❤️
This is the kind of drama that you know if you are going to like it in the first two or three episodes...
I don't regret giving it a chance... I had fun...
Hope you guys give it a go
Xoxo
Uni
Was this review helpful to you?