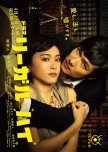 I just finished watching the final episode and i'm really sad to see this one end! I began this drama with a lot of skepticism (i get bored easily of crime procedurals/legal dramas) but after 11 great episodes, i'm glad i stuck with it.
memorable leads, memorable supporting cast and a memorable story makes this drama my favorite of the sprint 2012 season!
if you long for a wacky but clever comedy to keep you in stitches, this is the drama for you.
Was this review helpful to you?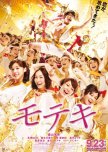 what i liked:
-great soundtrack
-great cast
-great humor
what i didn't like
-weaker story this time around. the movie discusses events happening a year later from the drama but while the plot is the same (get the girl), there's not much else to the movie.
-rehashing the same scenes from the drama despite that this takes place a year AFTER the drama. redoing the same scenes from the past seems weird given the context
-flat ending. we get a resolution however um, that's it.
bottom line: the weird/sad thing about this film is that you HAVE to watch the drama in order to get the movie. if you don't, the movie seems even more empty.
Was this review helpful to you?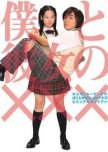 This review may contain spoilers
what i liked
-decent cast
-some good running gags
-cute concept (switching bodies with the person you have a crush on)
what i didn't like
-poor execution
-15 minute format made these 7 episodes feel like a short movie.
-a bit too slapstick
-this isn't a spoiler but really gross use of blackface for in episode 5 (most of asia didn't get the memo that skincolor isn't a costume...but hell, most people in the west didn't either).
-goofy music and sound effects
should you waste your time on this?
eh how bored are you? if you're that bored, just read the manga online instead. there are some good gags here but many other dramas do the body swap love story a bit better (secret garden). you're not missing much by skipping this.
i'd like to see what would have happened with a longer format but, you go to war with the weapons you got, i guess.
Was this review helpful to you?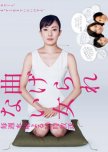 i started watching this out of boredom and i'm glad i did. i really don't understand why this drama isn't more popular (compared to zenkai girl which i thought was kinda cliche)
things i loved:
-overlying theme 'man is not an island'.
saki gradually realizes that friendship is so important when chasing your dreams and that she doesn't have to bear that burden alone.
-comedic moments broke up the seriousness!
the michael jackson dancing scenes were great and seeing how a high strung ohitorisama type let's loose was cute and refreshing.
-great ensemble cast!
each of the characters struggle with expectations placed on them by society and family and what they really want to do. that internal conflict was very realistic (especially since i am very similar to the main character saki).
-lighting
this is an odd detail, but one of the first things i noticed about this drama was the use of natural lighting in saki's apartment. scenes that took place there aren't lit by artificial lights but solely by window light. it's an odd thing to notice but when dramatic scenes took place there, it gave the setting more of a warmer feel. it was a nice touch from the PD.
things i hated:
-too short! i'd love to see this get a special!
overall:
if you want a heart-warming comedy about an ohitorisama that breaks down her shell, this quirky comedy might be for you! definitely recommended!
Was this review helpful to you?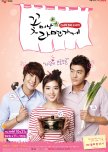 sooooooooo: older woman falls for cute rich guy, extremely hot second male lead competes for her affections, hijinx ensue
the above describes a good number of korean dramas, but what sets this drama apart from those is that it remains completely humorous and light-hearted. this drama uses korean drama cliches (and there's a bit of makjang) but handles them in a fresh and original way.
definitely recommended!
Was this review helpful to you?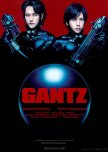 Gantz
6 people found this review helpful
i've read the manga, watched the anime, and now watched both movies.
if you are expecting a true adaptation of the manga (like what the anime should have been!), this isn't it. what this movie does is remove all of the awful stuff (mindless violence, nudity, awful character traits, gore, cursing) and crams it into a R rated movie.
if you're ok with that, then this movie is great. the director and set designer did an amazing job with recreating the hollow world of the manga. one minor complaint is that the characters weren't built up. kei is a complete turd in the manga (but not that much in the anime) and that's completely removed from the movie. characters seemed sorta hollow because of the lack of character development.
Was this review helpful to you?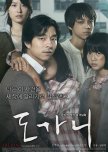 Silenced
5 people found this review helpful
great movie dealing with an extremely sensitive subject matter.
my one gripe with it was that it gets very uncomfortable to watch (trigger warnings all over the place) as the movie tends to be extremely graphic when describing and showing the type of abuse suffered by these children.
if you can stomach it, go for it.
Was this review helpful to you?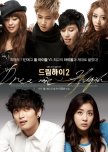 i really tried with this drama. i really did.
like everyone else has said, they tried cramming way too much into 16 episodes. had they stuck with a simple underdog story and quit using the program as a showcase for idols, it would have been a great drama.
the cast did their best with this awful script but not even the acting could save it.
Was this review helpful to you?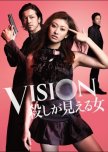 you know when you start something bad and know it'll end up bad but have to finish it just so you have some closure?
well, this is the drama for you.
i figured this being yamada yu drama, i would enjoy it (as she's great with comedy) but dramatic roles, not so much.
story: the story started off very well but got extremely formulaic. you could actually watch the first ep and skip to 7, then the end if you didn't want to sit through 12 episodes.
the writers had a pretty interesting concept but that concept fizzled with the crappy thursday mystery formula (bad guy of the week) and i think they couldn't piece together a decent story while incorporating that element. i think if certain points of rena's childhood were fleshed out a bit in this drama, there would have been a bit more depth to her character than scared woman. it was actually irritating that none of these characters had much of a backstory and the one character that needed flashbacks, didn't get it. that made it hard to sympathize with with the cast.
cast: eh, you go to war with the weapons you got and that's what the cast did. over all the cast did an ok job but the one character that stuck out was the detective that worked with kazama. the rest of the cast was pretty forgettable, including yamada yuu (really sad)
music: the soundtrack was actually great. this is one of the few mystery shows that didn't have a cheesy opening/closing song and it's a shame it was wasted here.
overall: do you have 6 hours to waste? yes? jump on in.
recommendation" if you want to see yamada yuu in a better drama that showcases more of her acting skills, i'd recommend seigi no mikata or gakeppuchi no eri.
Was this review helpful to you?