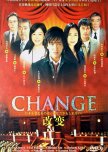 CHANGE
7 people found this review helpful
My top recommended drama. It's about politic. If you don't like politics, no problem. You will like it because this is packed into comedy drama. I love how KimuTaku acts as prime minister. All dialogs has good speed like hollywood script. I can't find the boring scene, they are all important scene. I just want my government see it.
Was this review helpful to you?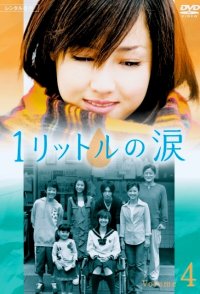 Based on true story. Aya, teenager in high school, has deadly disease. All of the episode tells about how Aya through rest of her life. How Aya wants to being loved by the opposite gender too. How her family try to be strong with this condition. There is a lot of message from this touching story. I cried so much when I watched it. You will be glad to be your healthy body.
Was this review helpful to you?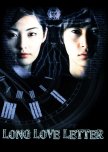 I find it rare to see the drama that tells to suggest us to love the earth more. That's why I rated it 9/10. The story is about some student and teachers in a high school accidentally go to the future. This drama should makes us realize to do something for our earth. We can't always talk "go green" but please DO something. I really love how reliable Yuka and Asami as teachers. The minus is the effect for describing the place and monster animation. Those are very poor.
Was this review helpful to you?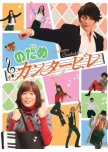 The love and reaching-dream story between nerd-genius pianist and perfect-tidy man who has dream to be a conductor. Fresh story, funny, great acting, best musical arrangement. Me and my friends were addicting so much into this drama. You will love classic music, Nodame, and Chiaki-senpai. There is no minus for this drama.
Was this review helpful to you?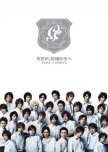 It's about a crazy school that has a lot of crazy student, contest, and festival. It started with marathon prize tv, beauty contest, treasure hunt, etc. School should be fun like this school :p.
This drama introduced me to Toma and Okada Masaki. But I don't like the scene when Ashiya and Sano had conversation. World turn to be slowly and boring. The most thing that I believe everyone loves is Nakatsu monologue. That's why this drama would be Toma's wave.
Was this review helpful to you?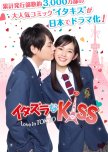 The best Itakiss version ever. The best Irie Naoki, Aihara Kotoko, Kin-chan, Irie's mom, Irie's dad version. Even you already knew the story, the plot is interesting. The soundtrack is very cute too. There are a lot of sweet and romantic scene that makes you scream out. This Kotoko is very cute and doesn't cheesy. This Naoki is very cool and handsome, I think everyone will like him. This drama would be FuruYuki's wave. The story is very interesting in Ep 1-10. But you will find the story develops more slowly in Ep 11-14. But over all, I recommend it.
Was this review helpful to you?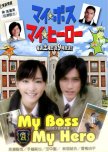 One of the best comedy drama ever. The stupid Nagase, turn into high school student, act as17 years old in order to accomplised the wish of his father. There are a lot of foolish scene that makes you laugh. I promise you will love it. IMO, the minus is the poor acting of Tegoshi Yuya. Over all, it's good. If you search something funny drama, here it is.
Was this review helpful to you?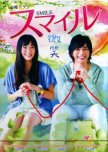 Smile
4 people found this review helpful
The story is about the discrimination that addressed to half-Japan, Vito. All the cast plays the role greatly. Especially Matsujun, Gakki, and Nakai Kiichi. And Gakki is very cute here. I find the story irritating. This drama successfully made me angry, mad, cry, and smile, so much emotional feeling. Actually I don't like problematique story like this (I always believe drama is for entertaining), but I don't regret watching it because this drama was taught so much things to me.
Was this review helpful to you?
You will see another face of Gakki. She is not "our smilling gakki" anymore. She is grumpy and ambitious. She must has her desire. Pairing with Ryo. This drama is not my favourite. The reason is the plot maybe. Too fictive. Too boring for me. And I don't like the other cast. Even they (friends of Ryo) are bimbo, but they don't need to be foolish like that. But, it's okay. I used to enjoy it.
Was this review helpful to you?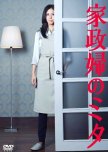 The story is about a mysterious housekeeper, Mita, solved a problematique family. Indirectly, she solved the problem one by one. You will feel some insecure or scare feeling. The OST successly made this drama more mysterious. It's nice to see Nanako acting. You won't regret watching it for sure. This drama tells us that every problem, no matter how big the problem is, can be solved surely. The minus is the last episode. I don't expect the story would end like that.
Was this review helpful to you?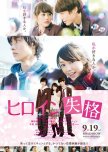 Really hilarious movie. I laughed so hard watching this movie on 11 pm!
The cast is really good especially Kiritani Mirei, she should be awarded. The story is a marriage between Kimi Ni Todoke and Bokura Ga Ita but on the different perspective/heroine. I really recommend this movie because it will make you laughed. And I feel like I was looking into the brain of the director, so crazy! :D
Was this review helpful to you?