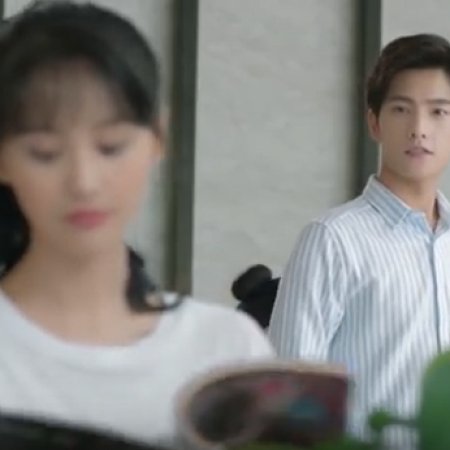 Love O2O Episode 3
Episode 3
---
---
When the Xiao Yu clan tells ZhenShui and YaoYao about what NaiHe and LuWei did they decide to get revenge on her during the in-game 'story video' contest. Yi-ran visits her cousin Shao-xiang and reveals her crush on Xiao Nai to him. Shao-xiang recognises his name because his father's company ZhiYi Tech is interested in acquiring their start up game. However, when talking the at the company Xiao Nai immediately recognises their offer as just a buy out and has no interest. On his way out Xiao Nai runs into Weiwei and learns her identity. Weiwei and her friends are at ZhiYi Tech for intern interviews. Er Xi makes an impression on Shai-xiang because she lies and mentions she plays 'LuWei' which he knows as his character ZhenShui's ex-wife. After the interview Weiwei goes to her tutoring an meets with Cao Guang where she proves herself, and Cao Guang develops feeling for her.
Love O2O Recent Discussions
Reactions
It's quite good to see how the students are trying to take all possible chances closing in to their dreams but this episode is a little boring on the side. I feel no engagement whatsoever.
?Overall though no excitement felt for this ep's ride.?
Was this review helpful to you?
I personally didn't wholeheartedly enjoy this episode except the scene where ErXi thought about dressing up like geeks to be accepted in their internship application. Hahaha! ?
Er Xi is so cute!! (That's Wei Weis best friend, right? I'm having a hard time catching everyone's name.) I really enjoy her even though at times she's a little too over the top. That's her charm.
I love the progression of the game story and the real world story. It will be fun if Wei Wei and her group of friends end up working for Xiao Nai's business.
There's another thing I forgot to mention but I also really love the humor for this drama. It's really funny and I love the characters. Though I do find the School's Number One Beauty's sidekick to be creepy.
Either way I really like this drama!
Was this review helpful to you?
It's kind of fun that the two leads haven't met in real life. Maybe Xiao Nai knows Bei Wei Wei? It was questionable in that scene. But I think so.