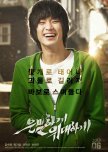 Both deal with North-Korea and South-Korea and show the conflict of the two countries.
While Confidential Assignment has a North and a South-Korean Cop cooperating and shows a bit of the South Korean perspective of North Korea; Secretly, Greatly deals with North-Korean Soldiers and Spies undercover in South Korea.
Both movies have amazing action scenes, a great story and are also really funny.