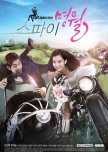 Both dramas have..

-undercover spies that are awkward with emotional feelings
-spies end up have some relationship to an idol
-cute, fun, spunky sidekicks/side characters
-romantic relationships that affect the spies' mission
-fun comedy
-stoic male leads
-male leads' sunglasses give them an unexpected amount of personality that speaks for itself
-female leads use a friend to attract male leads' attention
-unexpected plot development
-fun, enjoyable, romancy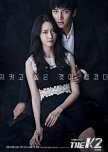 - They both share the romance/comedy/action combination genre.
- Both male leads serves as bodyguards
- Both male leads have a military background
- Both female leads have an interesting personality
- The plot of presidential candidates exists in both dramas
- Power, mind games/manipulation, corruption is in both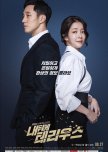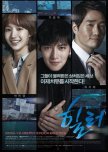 Both having to do with the main male lead having to complete some sort of mission undercover with someone at the side who helps. Also the main male leads has to protect someone in order to complete this sort of mission.

The main female lead is a fan/in love with the second main male lead but ends up falling for the main male lead and is also main reason why bad people are going after her.

The second main male lead seems to have an optimistic personality on the outside but on the inside he is torn apart.

Both have a lot of action.