Where to Watch Strong Woman Do Bong Soon Episode 16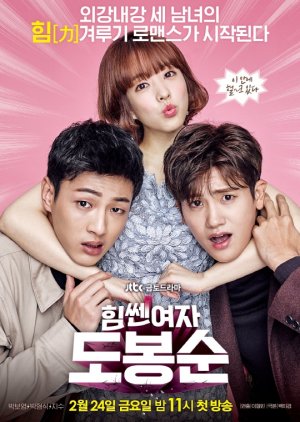 Strong Woman Do Bong Soon Episode 16
---
---
Strong Woman Do Bong Soon Recent Discussions
Strong Woman Do Bong Soon Episode 16 Reviews
Was this review helpful to you?
Very open minded, has incredibly lovable characters, it blew my mind that after expecting the show to keep being light hearted and funny that out of nowhere it brought in the mystery aspect with the kidnapping part of the show which was by itself quite interesting. Absolutely the best part of the show was its characters and there development and I miss them everyday.
Was this review helpful to you?
This kdrama is the best drama I have watched! The plot is amazing and well thought out. The story is romantic, suspenseful, action packed, and all around brilliant. The characters were well developed and played out by the actors in all the right ways! 100% would recommend to anyone!