The website is currently undergoing maintenance. Sorry for the inconvenience.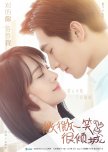 Both are feel good dramas with a strong couple that overcomes problems together. In both dramas the main leads are mature and grounded.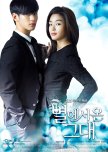 Both dramas have simple story and not too much drama. Both female leads are cute, fluffy and funny while also having similar character roles. Also the male leads are smart and affectionate. Both shows have love triangles in the beginning but as the show progress you'll notice the female lead has interest in the male lead only.