Where to Watch Protect the Boss Episode 12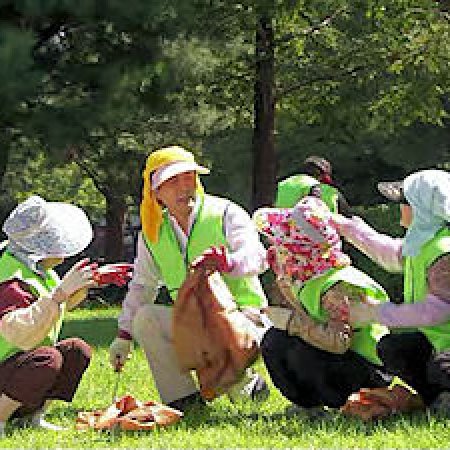 Protect the Boss Episode 12
---
---
Protect the Boss Recent Discussions
Reactions
Oh and I really like her skirt from the beginning of this episode. I want one like that *-*
Now for the downsides...: I'm really annoyed by this whole process of changing No Eun Seol for her to become more "acceptable". I'm even more annoyed that she's not rejecting that idiot who's trying to change her. Why is such a strong person like Eun Seol accepting this kind of treatment? How can she just let everyone drag her around like that? I really hope they don't change her after all. I expected her to be more like Gil Ra Im in these scenes.
Now about those two... Ji Heon has really matured. He's actually waiting aside, while Mu Won is hugging Eun Seol. That's definitely not something you would have expected of him. I like it. But there's one thing I find strange, they seem to have turned into an official couple overnight, without either one of them properly expressing it. She's simply letting him kiss her without pushing him away now and they're talking about his future and how it links to her o.o I really find it strange. She kept rejecting him until not long ago and now all of a sudden they're a couple? Even if she didn't mean it when he rejected him, even if he could tell that she didn't mean it, there still should have been a moment when she properly confessed to him. They completely skipped that and jumped right into a relationship. For a Kdrama this is weird. I don't even know if I dislike it or not, it just feels weird because I'm not used to it.
Also, please, just please someone tell me Mu Won won't get together with that other girl!! T_T She really became tolerable and even likeable in my eyes, but I'm still not very fond of her. She's still a very annoying character. She's ok, she's even trying to protect No Eun Seol, technically there's no reason to hate her... but I just wouldn't like to see these two together. I actually wouldn't want to see anyone other than Eun Seol with him, but I'd rather tolerate any other girl than that Na Yoon. I don't know why I just can't stand her. Maybe she still has the vibe of her character from Personal Taste in my eyes.
Was this review helpful to you?
LMAO XD the bathroom scene! These two are awesome! When they jumped it looked like a ballet move rofl so freaking funny. This show is uniquely comical. So many great scenes again :D I love it when Ji Heon is trying to be alone with Eun Seol but they all end up together. haha And the way they all screamed when Mu Won tried to pour himself some alcohol lol Can this show get any funnier?! And how did secretary Kim get there? XDDDD