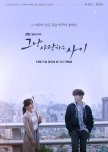 leads in both dramas were involved in each other's pasts some way or another and both go through traumatic events and meet years later. also they both have the same actor who plays the younger version of the ml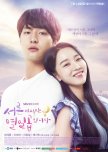 Similarity : In both the shows, the leads have intertwined fate as teenagers and as they grow up. Both meet and grow fond of each other but part because of an accident as kids. And then they grow up and meet again. While the MLs blame themselves for the past, the FLs grows stronger through the trauma, and helps the ML grow stronger as well.

Difference : Come and Hug me is way more intense than Thirty but Seventeen. Thirty but Seventeen focuses on many characters including the leads and is more light hearted and warm. Come and Hug me is a dramatic romance-thriller that fills you with all kinds of emotions.

Final Point : Both are must watch as healing dramas. They are about overcoming the past and giving yourself a second chance.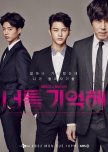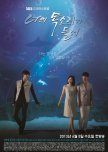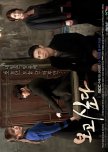 Both dramas gave the same feel and similar storyline so far. The leads are their each other's first loves whose beautiful relationship got deeply affected by their shared traumatic past and being related to a murderer (FL's father in Missing You while ML's father in Come and Hug Me). They met again several years later where the said story continues. It is also worth mentioning that the younger actors' acting and the main couple's chemistry of these dramas are both undeniably strong and impressive!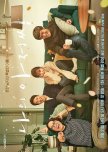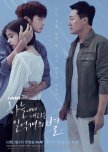 Whilst watching The Smile Has Left Your Eyes I had many reminders of Come and Hug Me - especially towards the end as the themes grew even more similar.

••|SPOILER FREE VERSION|••

Come and Hug Me and The Smile Has Left Your Eyes are both centered around a tragic incident that has entangled the two main characters together yet they appear to find love despite this, along with the overprotective brother theme in both. They both mention a lot of violence and mystery involving the police. The main girls (who are actually similar in personality) also tries to "heal" the guy.

However, the theme of Amnesia isn't present in CAHM quite like TSHLYE - in fact, the main leads are well aware of their past and it is what tries to pull them apart. In addition, the male leads are not similar in personality.

••|SPOILERS BEYOND THIS POINT|••

SIMILARITIES:
• A tragic incident that entangles the two main leads.
• Main girl trying to "heal" guy
• The girl's disapproving and overprotective brother (who isn't actually blood related in both cases lol)
• Police themes
• A lot about guns lmao
• Both are very romantic and melodramas
• Powerful OST
• The female main leads are similar in personality and are both mentally strong (they grow to be even stronger later)

DIFFERENCES:
• Amnesia in TSHLYE but not in CAHM where the two main leads are well aware of their past
• (REAL SPOILER HERE) happy ending in CAHM but not in TSHLYE.
• CAHM doesn't have any worries about the main leads being siblings lol (even tho it appears to not be true)
• The male leads are very different in personality