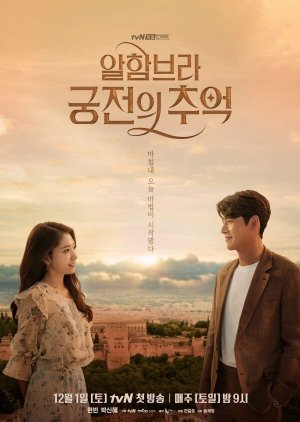 Memories of the Alhambra Episode 12
---
---
Yoo Jin Woo is still determined to finish the game and thinks of a plan to help him achieve that and block the professor's plans of hurting him and is only left with the solution he tried to avoid from the beginning.
Memories of the Alhambra Recent Discussions
Reactions
Was this review helpful to you?
Drama terkeren yg pernah ada, semua hal yg ada di dalamnya terlihat bagus. Para pemeran, akting mereka, pengambilan gambar, plot dan selalu bikin penasaran setiap episodenya. Sejauh ini belum ketemu kata bosan sedikitpun. I love this drama ?
Was this review helpful to you?
This series is an excellent ambassador of everything Korean. It made me look up Korean culture and in the end I decided to definitely visit Korea one day. Absolutely lovely and I am always captivated by the story from the beginning to the end and left with an absolutely positive feel good state of being