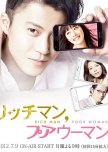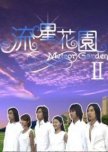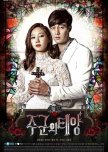 (From my recommendation for Hanadan Season 1)
The male lead is a cold rich guy who finds himself drawn to a poor girl who doesn't want anything from him. He tries to give her things that other girls would swoon over and when she declines the gifts he is left confused and even more interested in her than before.

Oh and his family disapproves and he ignores them. Also the girl, despite being skittish and a bit strange seems to be well liked by those who get to know her or watch her closely.

(Now how specifics about similarities to Hanadan 2)

The male lead loses his memory starting from the time he met the female lead due to an accident. His family tries to keep him from hearing about the girl and interacting with her but so far that's not working out well (I haven't finished the series yet). Oh and it is revealed that someone very close the the guy betrayed him and from that he has to overcome deep scars.